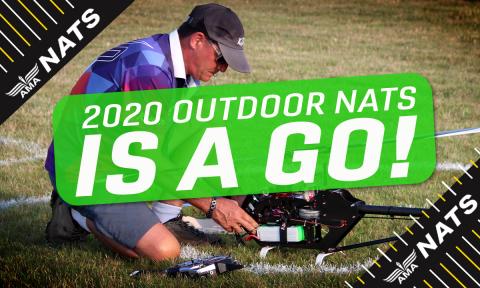 After careful deliberation, the AMA Executive Council has agreed to not cancel the 2020 Outdoor Nats. This decision is aligned with state and federal guidelines for events concerning COVID-19.
The 2020 AMA Nats will take place to the extent that individual Nats organizers plan and conduct their respective events. Additional safety measures will be in place to protect our members, staff, and community. Nats participants and visitors to the International Aeromdeling Center will have limited access to AMA facilities and should anticipate a scaled-back Nats experience.
Please contact your Nats CD or the contacts below for more information. We will also keep you updated as information develops at modelaircraft.org/nats.
Thank you and stay safe!
Yolanda Jones, yolandaj@modelaircraft.org (765) 287-1256, ext. 261
Joyce Hager, jhager@modelaircraft.org (765) 287-1256, ext. 200