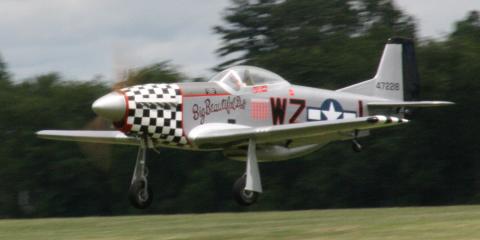 By Gerry Garing
Light rain quickly began to intensify shortly before the 8 a.m. pilot meeting, and it was apparent that flying was not an option, at least for the morning. There was little consistency between weather forecasts, so the decision was made to reconvene at 11 a.m. to see if the weather clears. By 11 a.m., the rain had stopped and the sky was clearing. The four FAI planes flew their second round. By noon, there was only a broken layer of clouds and the winds remained light. It was time for the AMA classes to begin Round three. The flight order was reversed from yesterday, and Round three concluded by 4 p.m.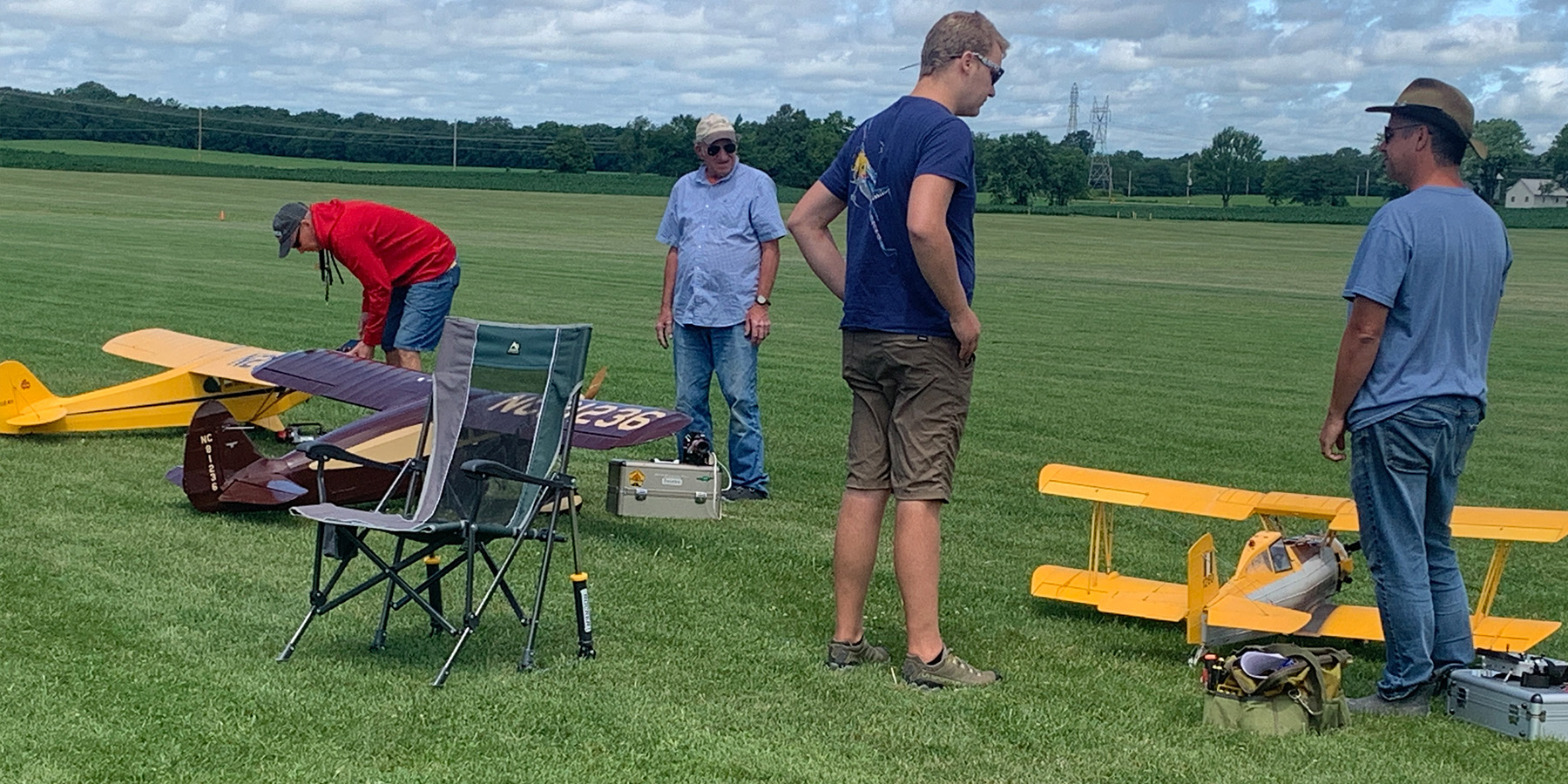 In addition to seeing many great Scale airplanes and scalelike flying, a highlight has to be the interesting people. Yesterday we met Kaleb Spencer, the youngest pilot here. Today we feature the opposite age group. NASA vice president, Steve Eagle, is flying a Top Flite P-47 that was built about 10 years ago by Howard Martz. Howard is now 95 years old, and he served as a B-29 Navigator and C-47 crew member during World War II. How fortunate to have his presence at the contest so that he can witness his magnificently built P-47 in flight.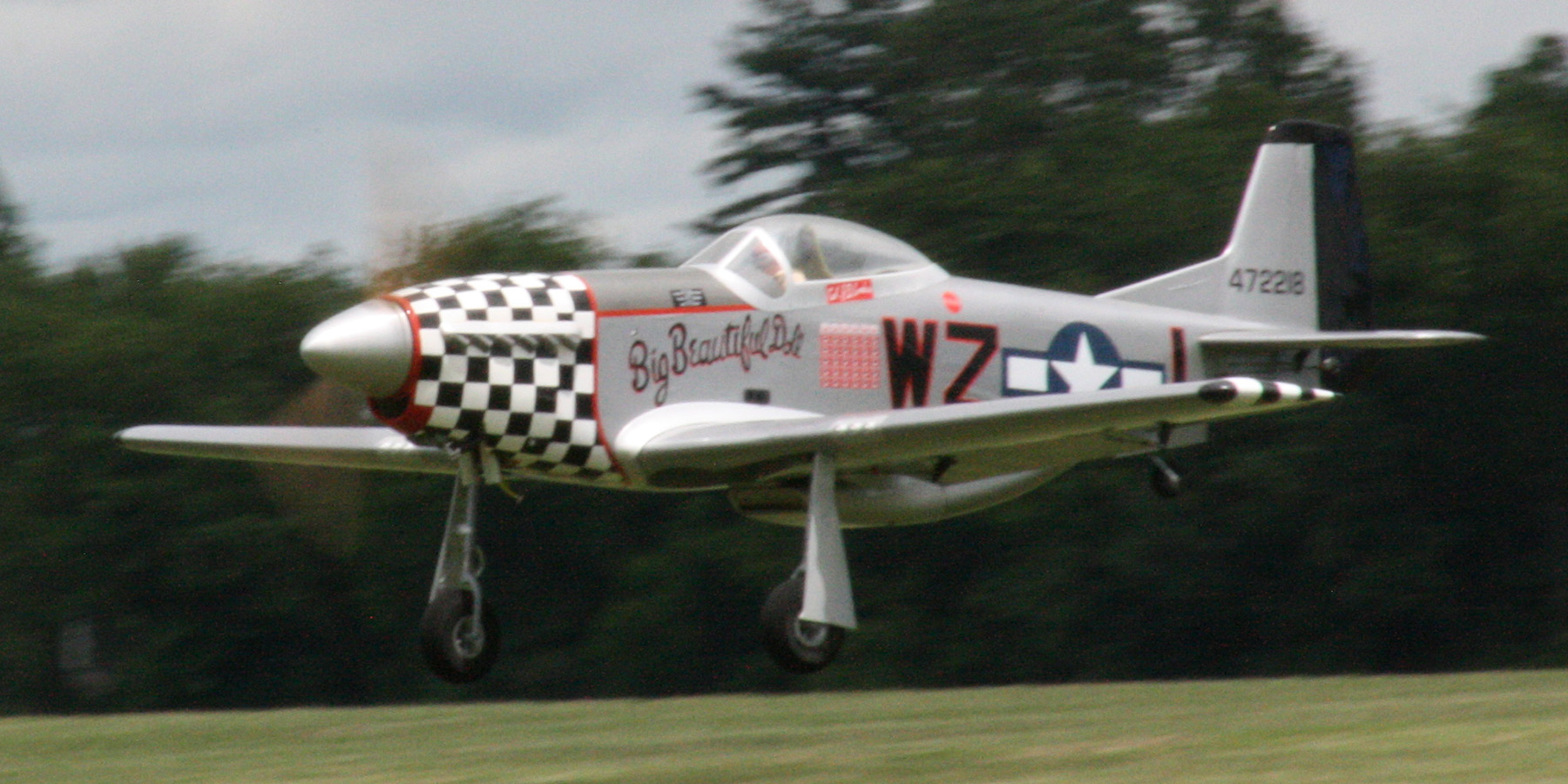 A stunning white and red Waco biplane was being flown by a gentleman in a white shirt with lettering on the back that said "1975 Nats 4th place Sport Scale, 1978 Nats 1st Place Sport Scale, and 2023 Nats??" His sizeable "crew" of supportive family members all wore matching shirts. This gentleman turned out to be Ralph White from Neoga, Illinois, and his shirt displayed his results from when he previously competed in the AMA Nats.
At age 80, Ralph's goal was to once again fly in the AMA Nats. Ralph and his wife Martha at one time owned Flite Glass Models and he flew one of their P-51s in the Nats previously mentioned. These kits were 0.60-size glow-powered models, typical competitive size at the time, with fiberglass fuselages and balsa-covered foam flying surfaces. Flite Glass offered several warbirds, pattern planes, and gliders. Ralph and Martha laid up the fiberglass and cut the foam cores by hand. Ralph flies regularly, and his goal is to attend more contests in the future.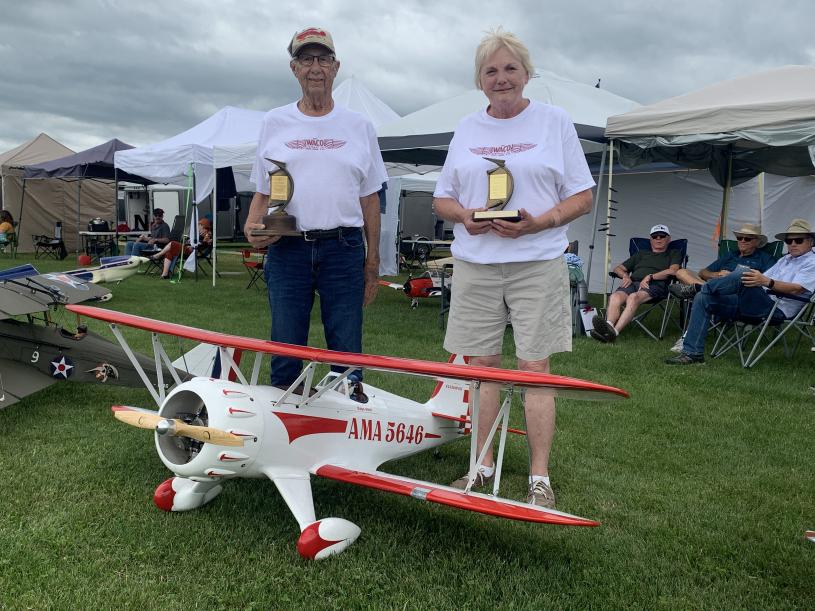 Round three concluded by 4 p.m., leaving plenty of time to get ready for the Saturday banquet which will be held at the Claude McCullough Educational Facility beginning at 7 p.m. The weather forecast for tomorrow is once again favorable. An early start will ensure that pilots have plenty of time to get packed up and head back home. It's time to head off to the banquet!