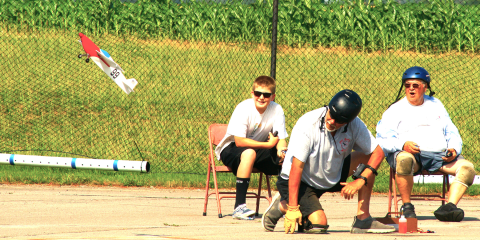 By Charlie Johnson
Wednesday turned out to be a much more successful race day than the previous two. Quickie Rat had six Open entries and two Juniors. Everyone scored a presentable race time. FAI racing requires fixed pilot and pitman combinations, whereas in AMA racing, the entry is based solely on who enters the model. The person entering must either fly the model or flip the propeller. The pilot/pitman in an AMA race could be one of a half dozen.
A Quickie Rat is one of the simplest models on earth, and it is designed to be that way on purpose. It is a Profile model with no limiting dimensions. The engine is limited to a crossflow front intake 40 using a .292 diameter restrictor. The K&B 40 is by far the most popular choice. The fuel used is the standard 10% nitro and 20% oil that is used in all of the AMA classes except for Mouse Race. Lines are braided .018s— the airplanes don't pull hard enough to require fussy .018 solids. It is simple, but lots of fun.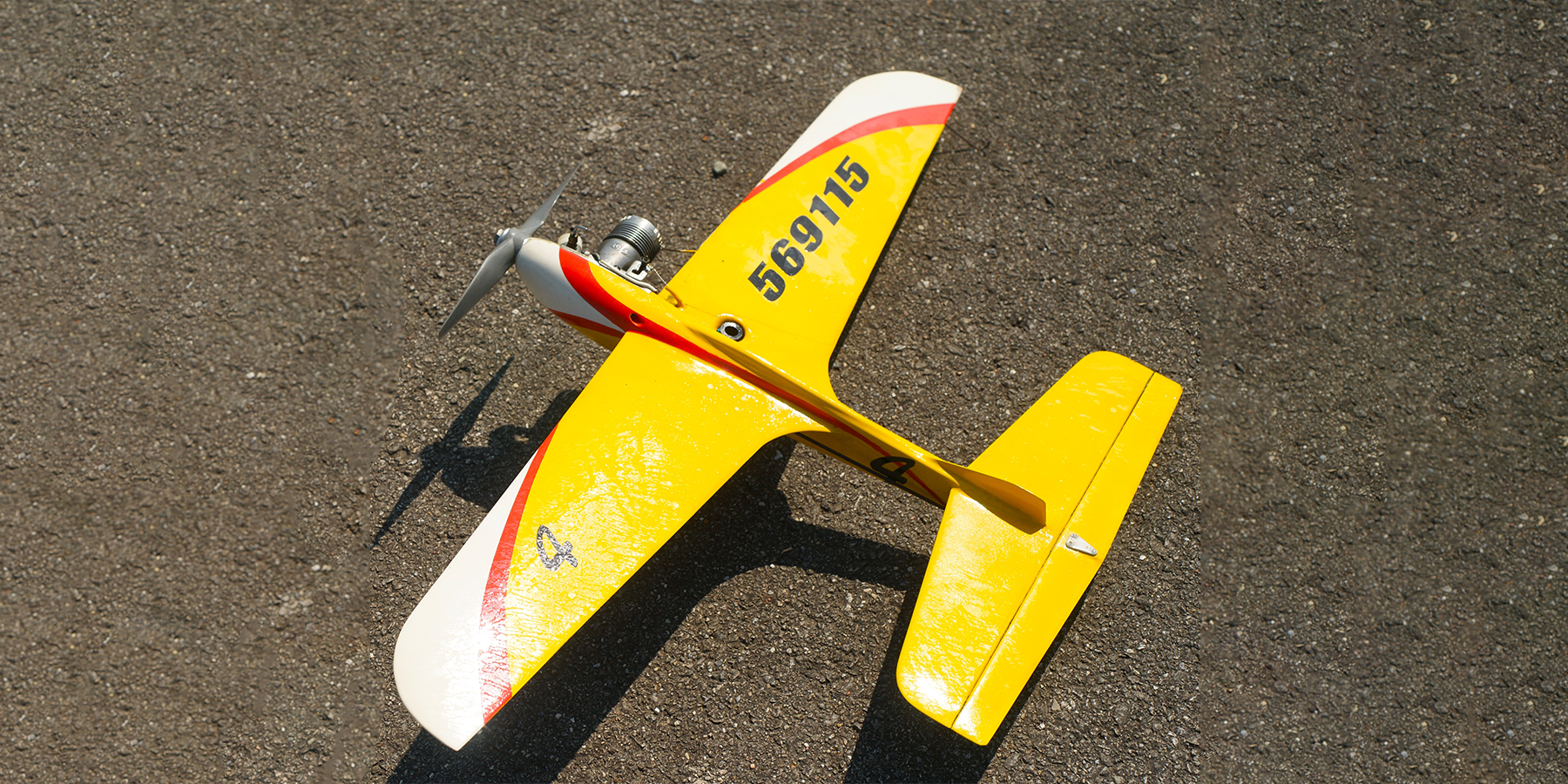 Here's a list of the best heat times:
Bill Lee: 3:08.75
Bill Bischoff: 3:21.36
Doug Mayer: 3:23.33
Bob Oge: 3:25.71
Ron Duly: 3:28.74
Richard Kucejko: 3:50.6
Tristan Mayer (Junior): 3:42.48
Mason Mayer  (Junior): 3:50.10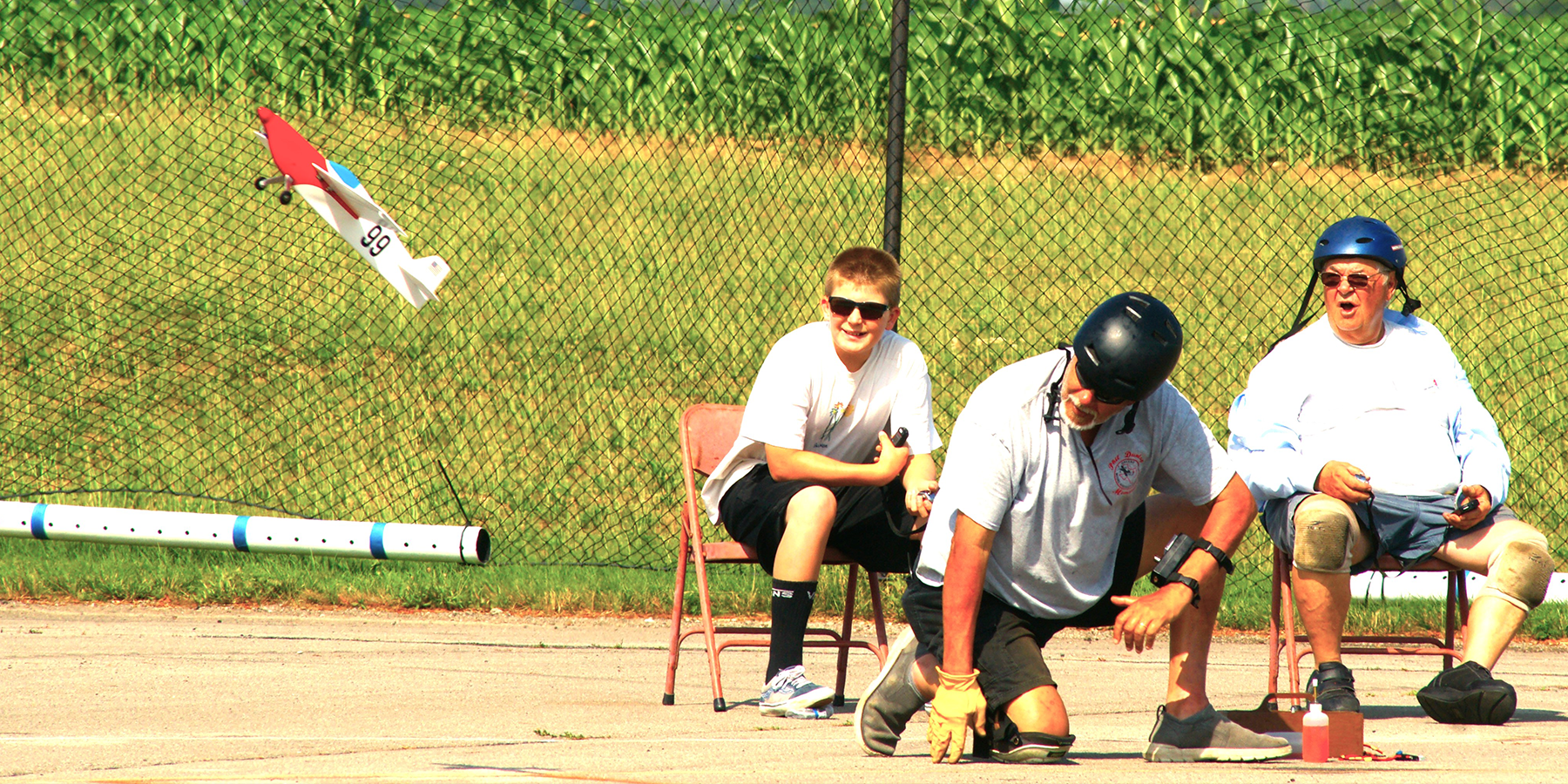 Sport Goodyear was flown later in the afternoon once the wind got to a brisk level. The turbulence around the tower sometimes turned airplanes sideways as they glided past for a landing. The Sport Goodyears look just like AMA Goodyear, except they have external controls for simplicity, engines are restricted to the Magnum/ASP/SC clones, and a quarter-inch venturi restrictor is used. They use the standard 10% nitro AMA fuel (Ritch's Brew, in this case) and fly on 52-foot lines, unlike the much faster AMA models which are on 60-foot lines. Every possible pilot and pitman combination was probably used during the heats. The model owners are listed below:
Bill Lee: 3:55
Bill Bischoff: 4:14
Bob Oge: 4:19
Patrick Hempel: 4:22
Alex Topunov: 4:25
Richard Kucejko: 4:40
Doug Mayer: 4:46
Bob Heywood: 52 laps
The two Juniors flew their two practice heats and then flew a 160-lap final race. Tristan won with 9:46 and Mason Mayer trailed with an 11:01 race time.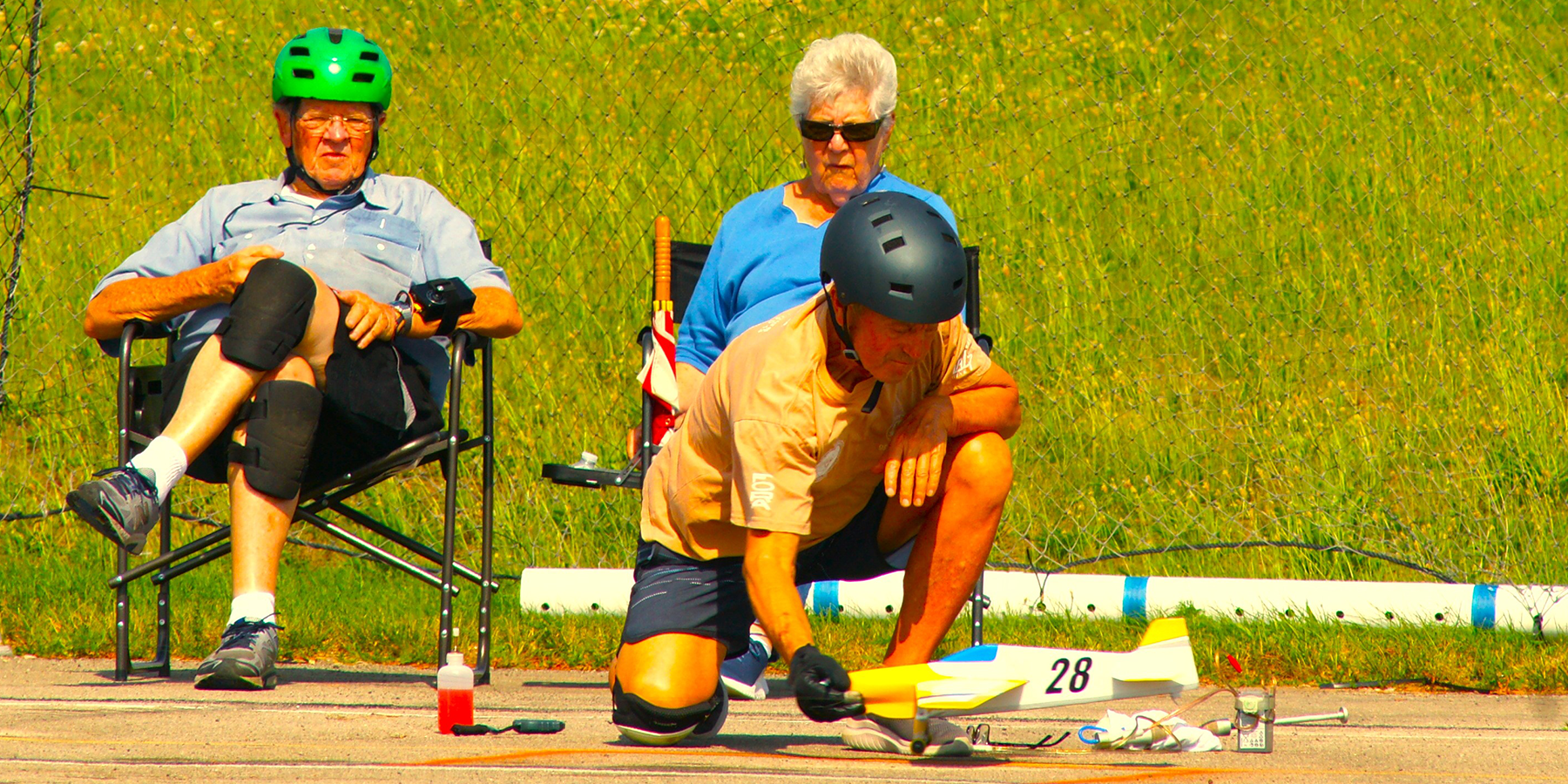 Clown Race and Super Slow Rat will be the featured events on Thursday.