By Fred Cronenwett
Rainstorms put the Control Line (CL) Scale flying to a halt in the morning; however, by noon, the skies had cleared and we were able to get flying again. The choice to fly was made available to all pilots, as it was on the gusty side at first. Later in the day it calmed down. A few pilots decided to fly Round two. The majority of the pilots passed on flying on Round two since the weather for Sunday is looking good. This way, they avoided risking the health of the model so that it is available to fly on Sunday morning.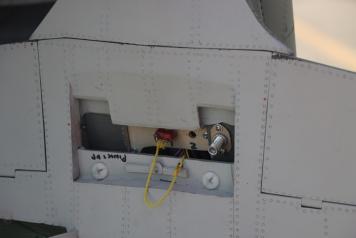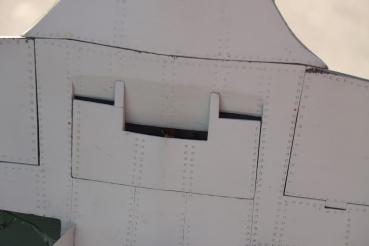 The P-39 was flown in Team Scale with some impressive looking clouds in the background. The photos attached show how the wing attach bolts, air fill valve, and electric-powered arming plug are hidden with an access panel on the bottom of the wing.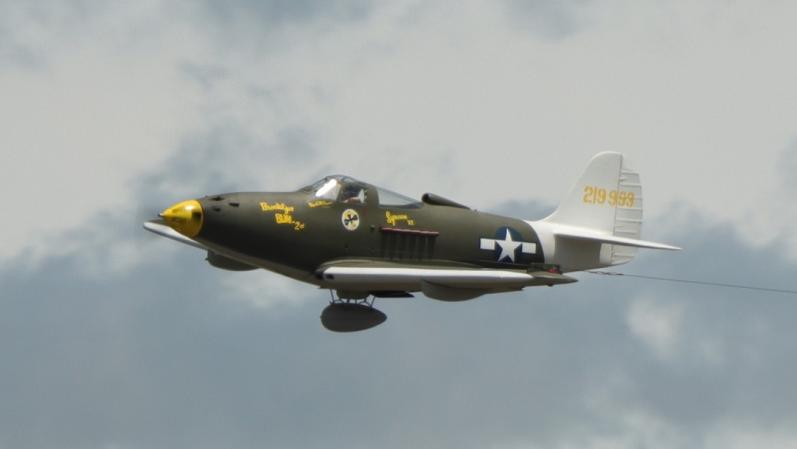 Three of the six pilots in Sport Scale have passed on Round three and four, so the remaining three pilots with the P-47 (Lynn Boss), Constellation (Ed Mason), and the Islander (Peter Bauer) will have to fly the remaining two flights to see who will win Sport Scale. Peter Bauer is currently in the lead, but that could change.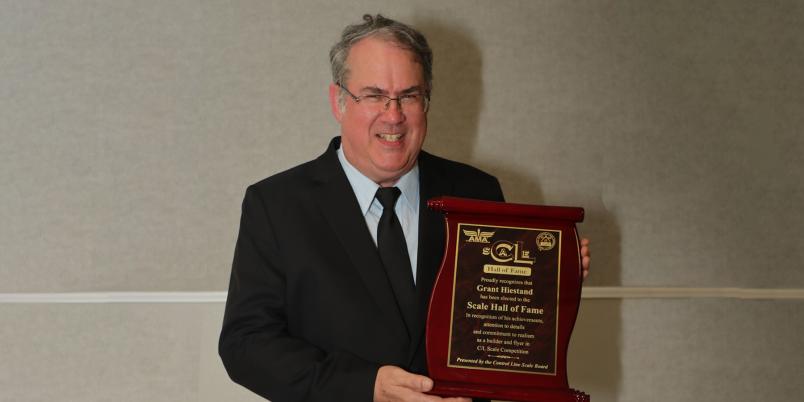 The National Association of Scale Aeromodelers Banquet was held on Saturday night, where Grant Hiestand was inducted into the CL Scale Hall of Fame. The CL Scale Hall of Fame was started in 2018 and there are currently 22 names on the list to date. Four of names are currently flying in the 2023 Nationals.
The flying on Sunday will be Rounds three and four, which will determine the final scores for all of the events. The FAI F4B Team Trials will be concluded with three team members earning the opportunity to be on the USA CL Scale team for the 2024 World Championships.