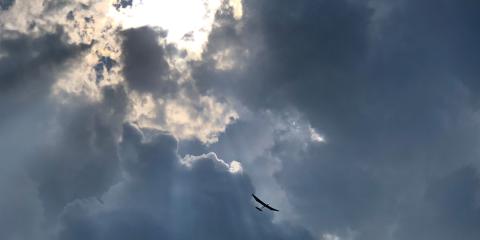 By Scott Black
Photos by Perry Bell and Scott Black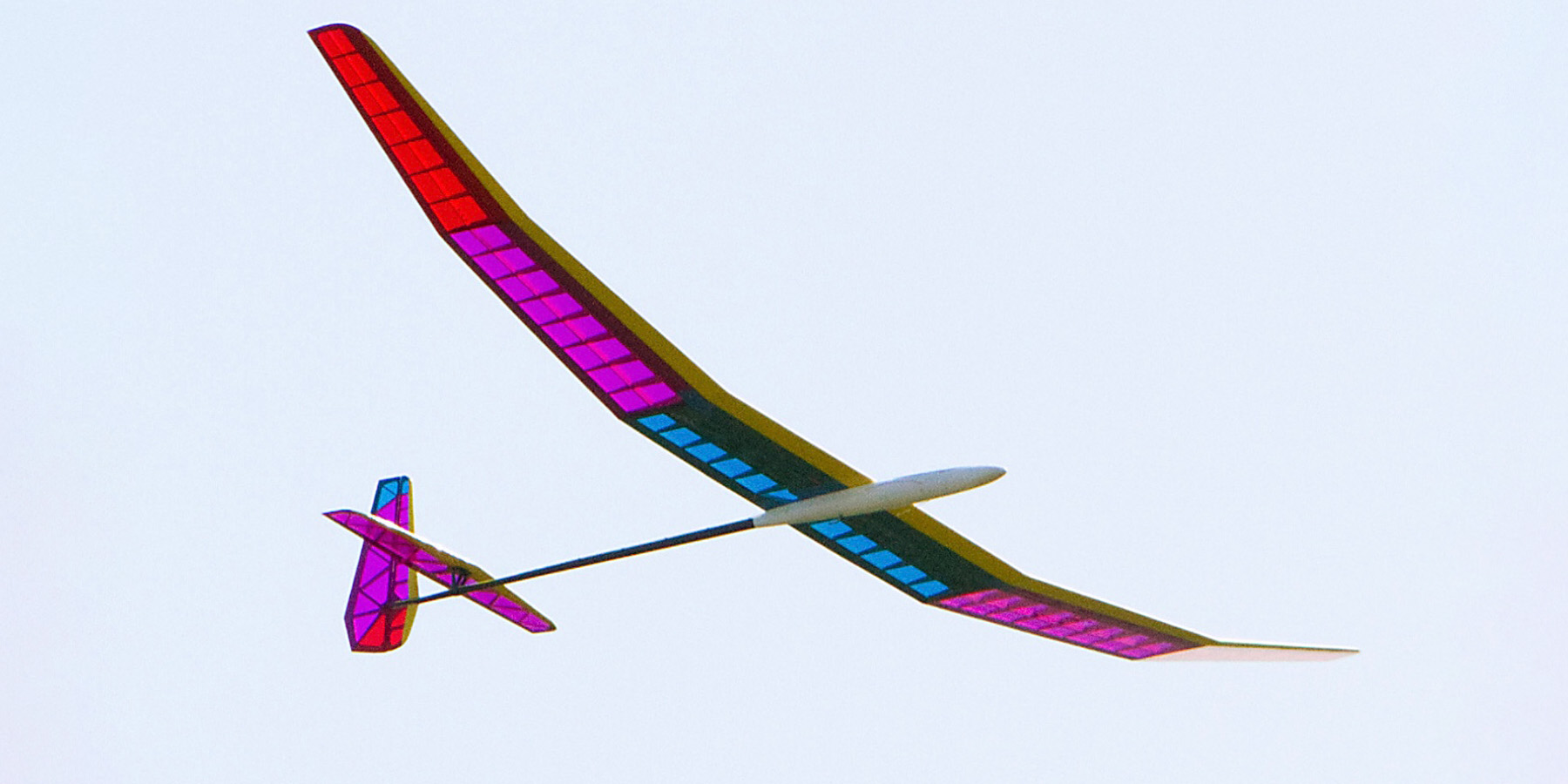 This past weekend, the AMA Nats offered the "Trifecta" of RC Soaring at the International Aeromodeling Center. It was the last Nats Soaring event for 2023, and it offered so much sailplane eye candy! Super-capable Contest Director Jonathan Garber brought together NOS (Nostalgia) sailplanes, RES (Rudder/Elevator/Spoiler) sailplanes, and 2M (2 Meter) sailplanes for two great days of thermal fun! Each class was its own competition, but this past weekend was also a "trifecta" event, in which those who participated in all three classes were able to place for overall standings.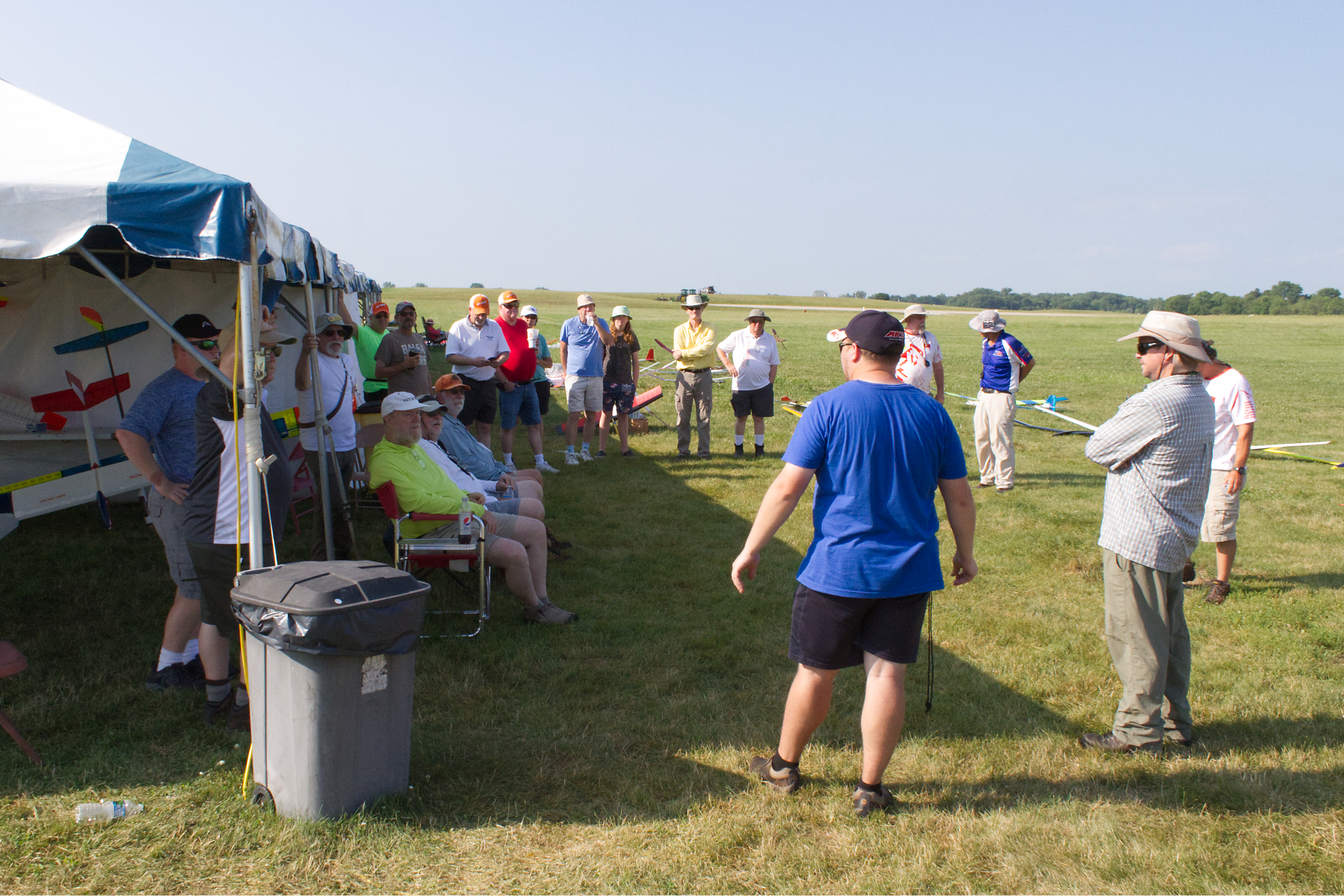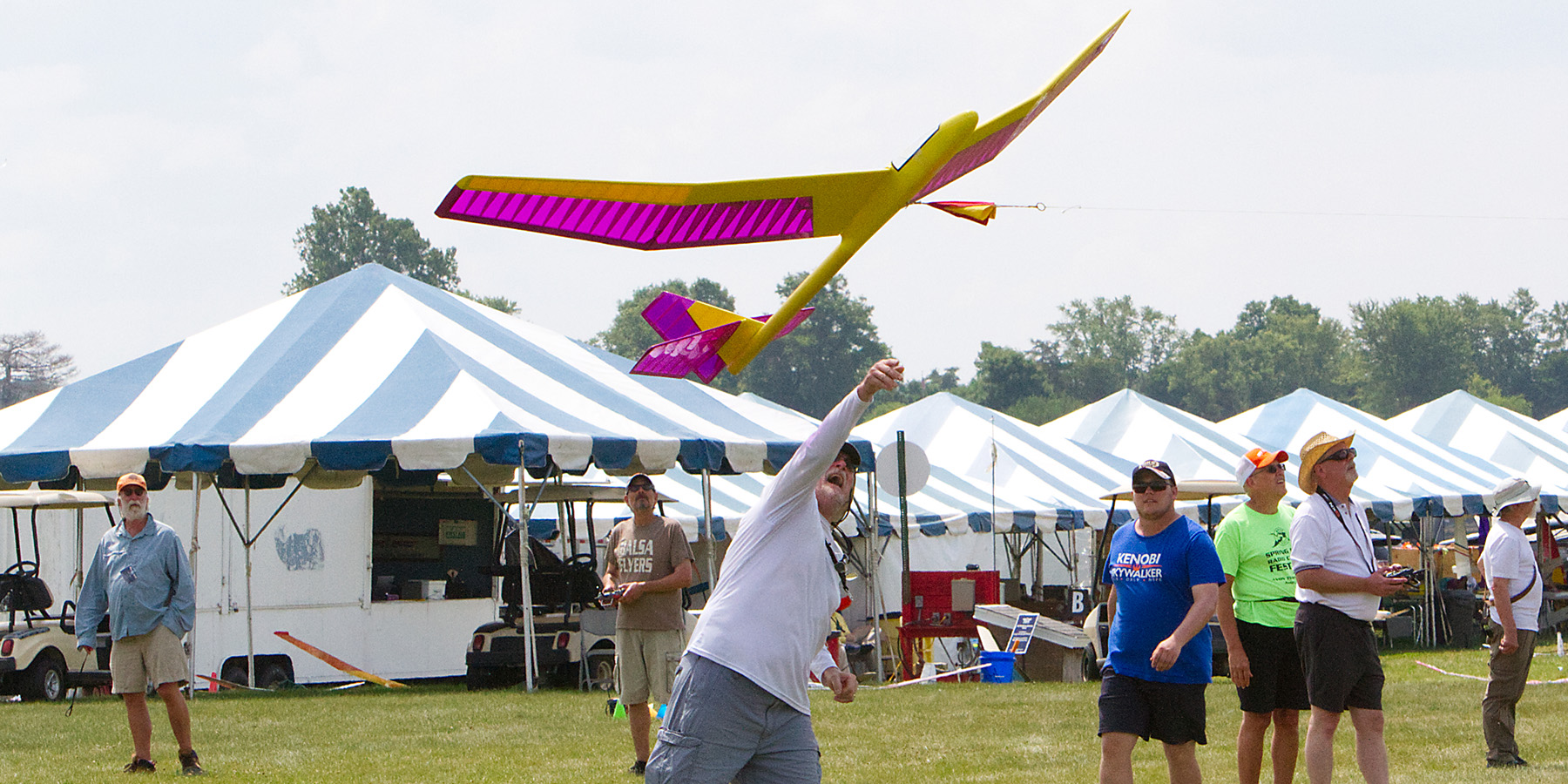 The central Indiana weather on Saturday, July 22, was beautiful, with stunning clouds and even magnificent sun beams as the day went on. Strong thermals were found, and full-max flights (10 minutes) were achieved by many pilots. They further earned additional scoring points by landing within a target circle. RES class landings are like darts, the closer to the center of the circle the better. With NOS class sailplanes, full points were given for landing anywhere in the designated circles. The League of Silent Flight provided 10 well-kept winches to launch sailplanes over and over, and volunteers did retrieval duties. The officials kept the rounds moving quickly and used a great software scoring system from F3X Vault.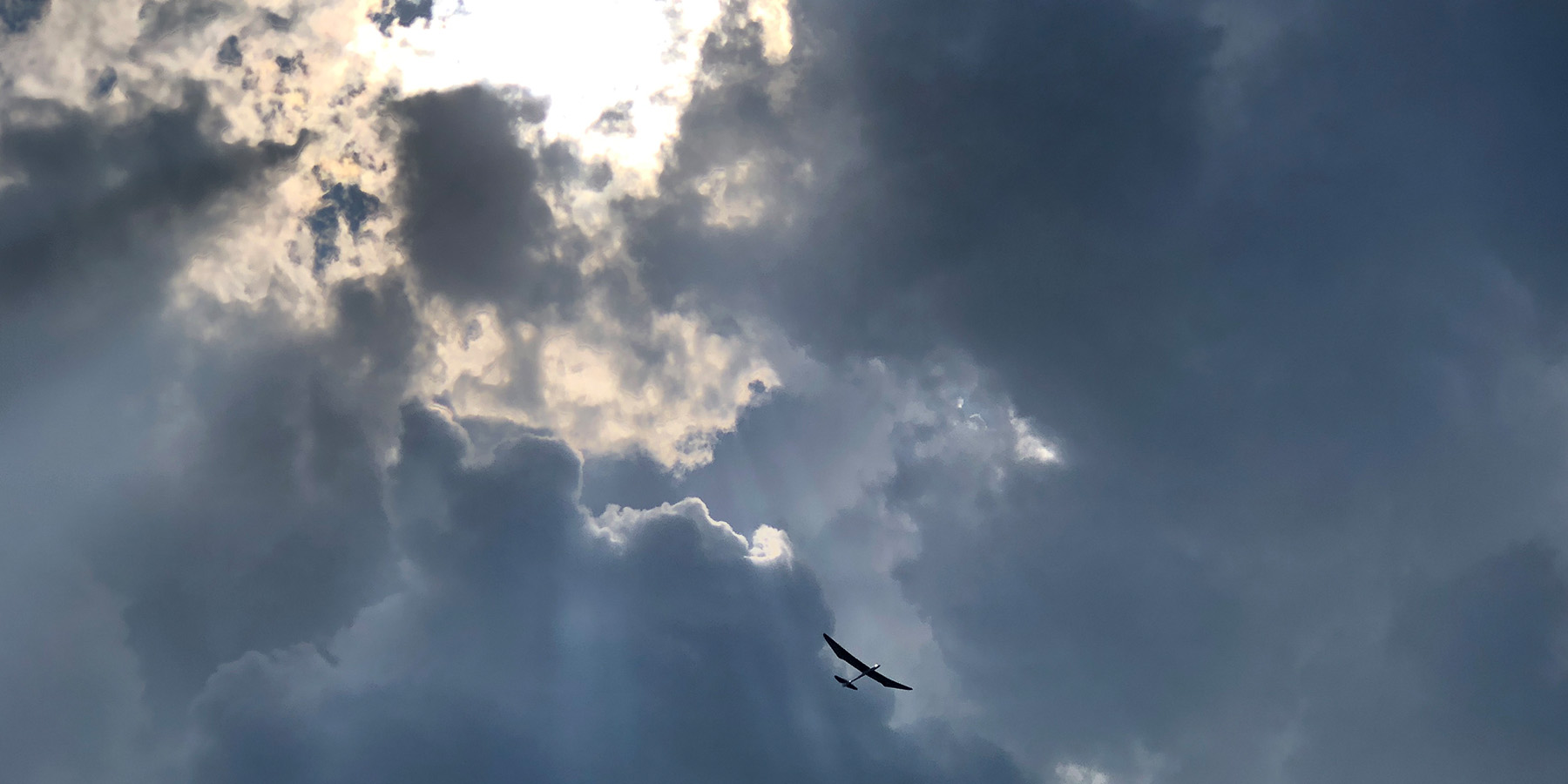 For many, the highlight of the weekend was flying and watching RC sailplanes in the NOS class. The lure of these classic designs is that they are handmade using balsa, spruce, and traditional building techniques. Most are covered with heat-shrinkable, transparent film that really shows off their beautifully engineered structure. They light up in the sky and glow when the sun hits their wings and tail feathers.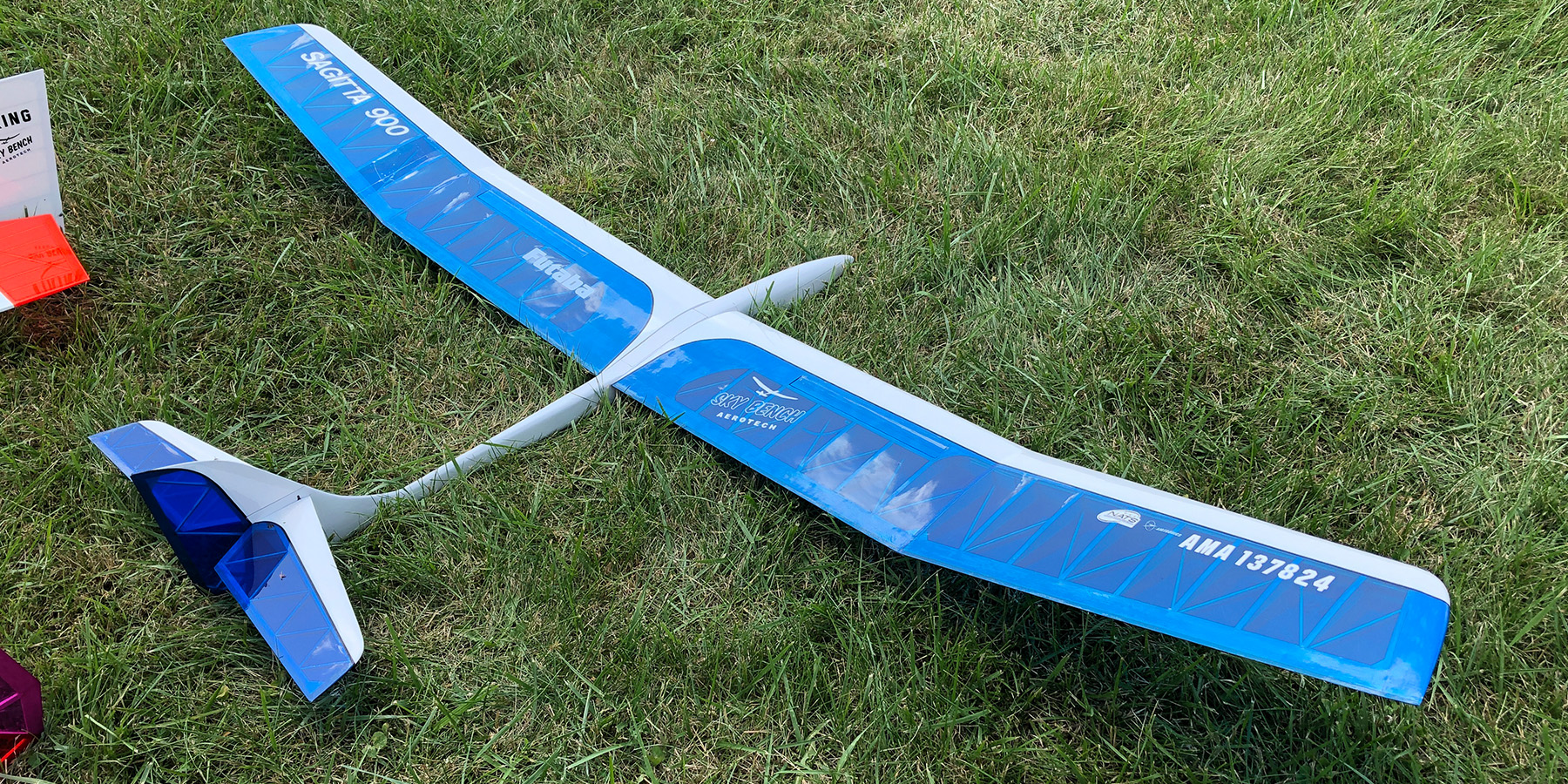 I can't wait for the 2024 Nats' Soaring Trifecta!