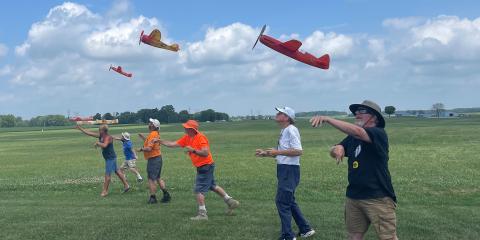 By Don DeLoach
A mixed bag of weather … that's what we had Thursday at the Free Flight (FF) Nats. The day broke with significant fog, so much that the F1B and F1J flyoffs got off later than planned. First, though, the Dawn Unlimited rubber fliers did their thing around 6:40 a.m. Josh Finn notched the win over four other fliers with the best time in a long time at the Nats … 10:04.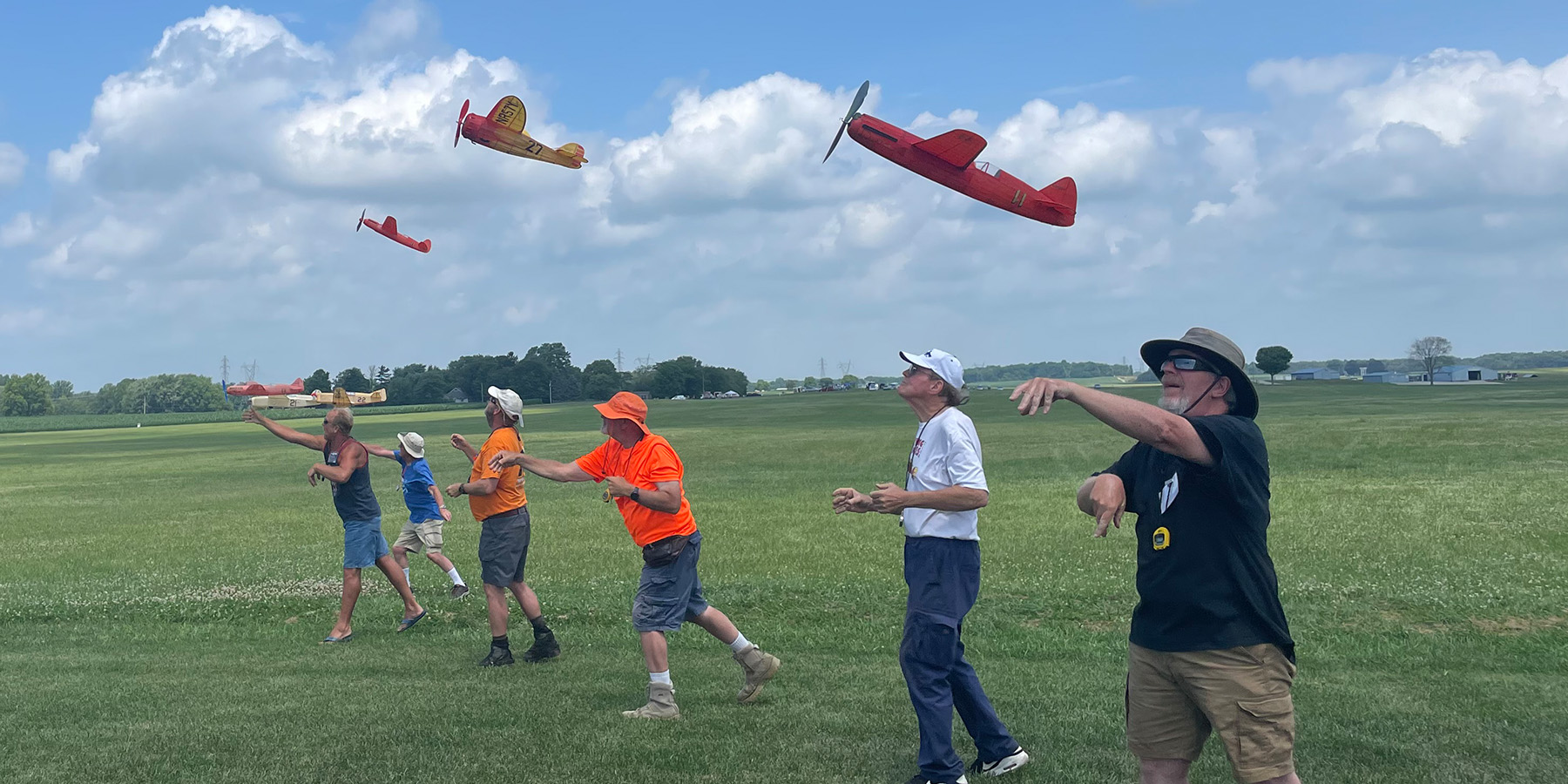 In F1B, Charlie Jones won the five-man flyoff with a 4:25, though one flier (Brian Pacelli) was forced to DT early when his model disappeared into the fog. John Lorbiecki took F1J in an exciting flyoff over Steve Spence and Hayden Ashworth, and Geralyn Jones topped the field of eight fliers in F1G on the same day that her husband, Charlie, won F1B. This was a poetic result for the husband/wife purveyors of FAI Model Supply.
Past Junior team member Hayden Ashworth won F1P with a perfect 900 seconds, and Gerald Brown took CD Classic Gas with 476 seconds.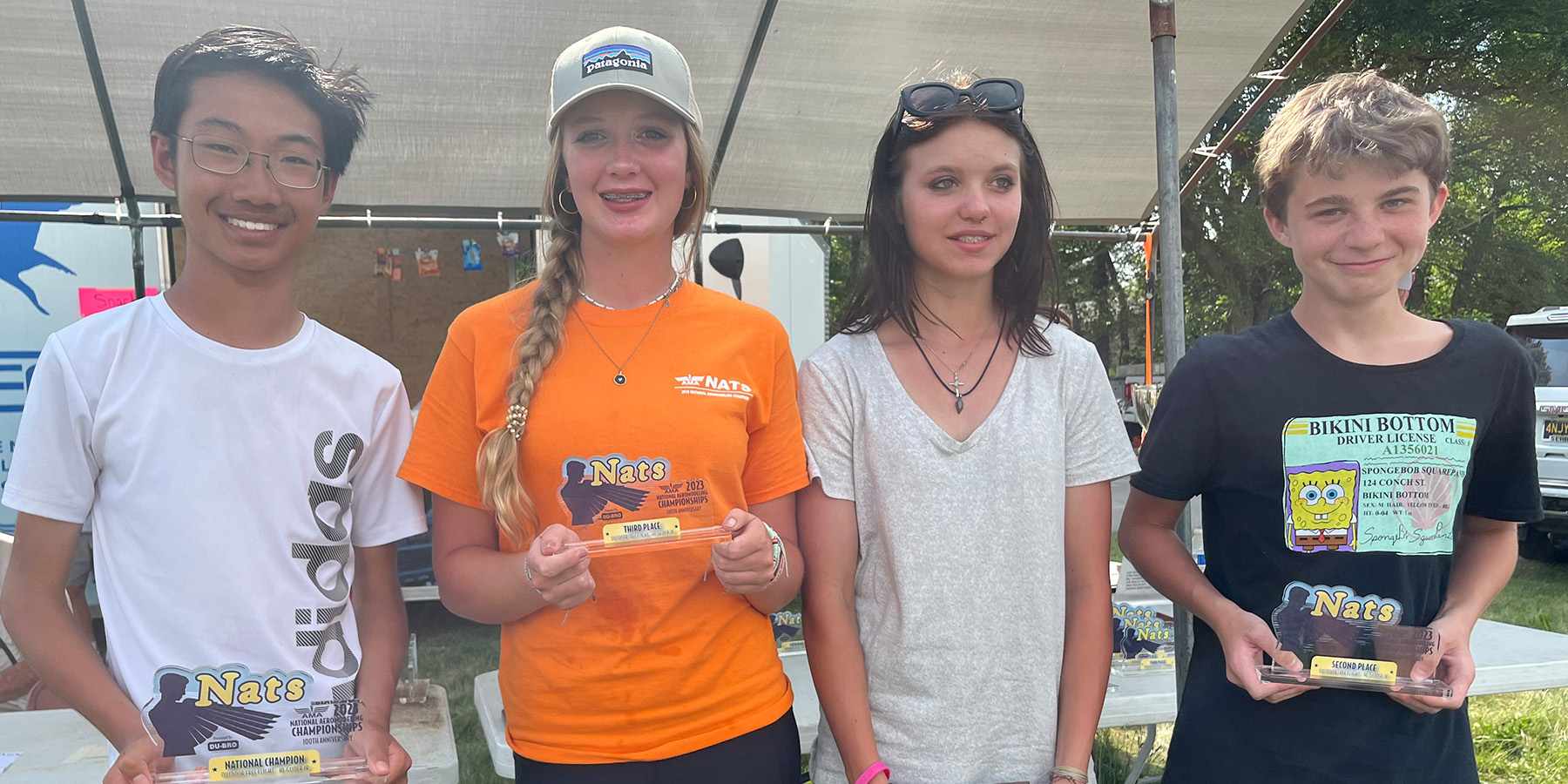 AMA A Gas had nine fliers. Denny Dock took first place with 709 seconds over Jim S. Parker and Bob Hanford.
Two locals from Muncie, Indiana, Phil Calvert and Bob Sifleet, finished first and second, respectively, in AMA A Electric. There were twelve fliers in the event, making it one of the Nats' most popular.
Bob Hanford took C Nos Gas with 480 seconds over six other fliers.
Chuck Powell won Old Time Rubber Stick with 540 seconds over five other fliers. Notably, a thirteen-year-old Junior, Sarah Dalecki, came in third place with her Gollywock.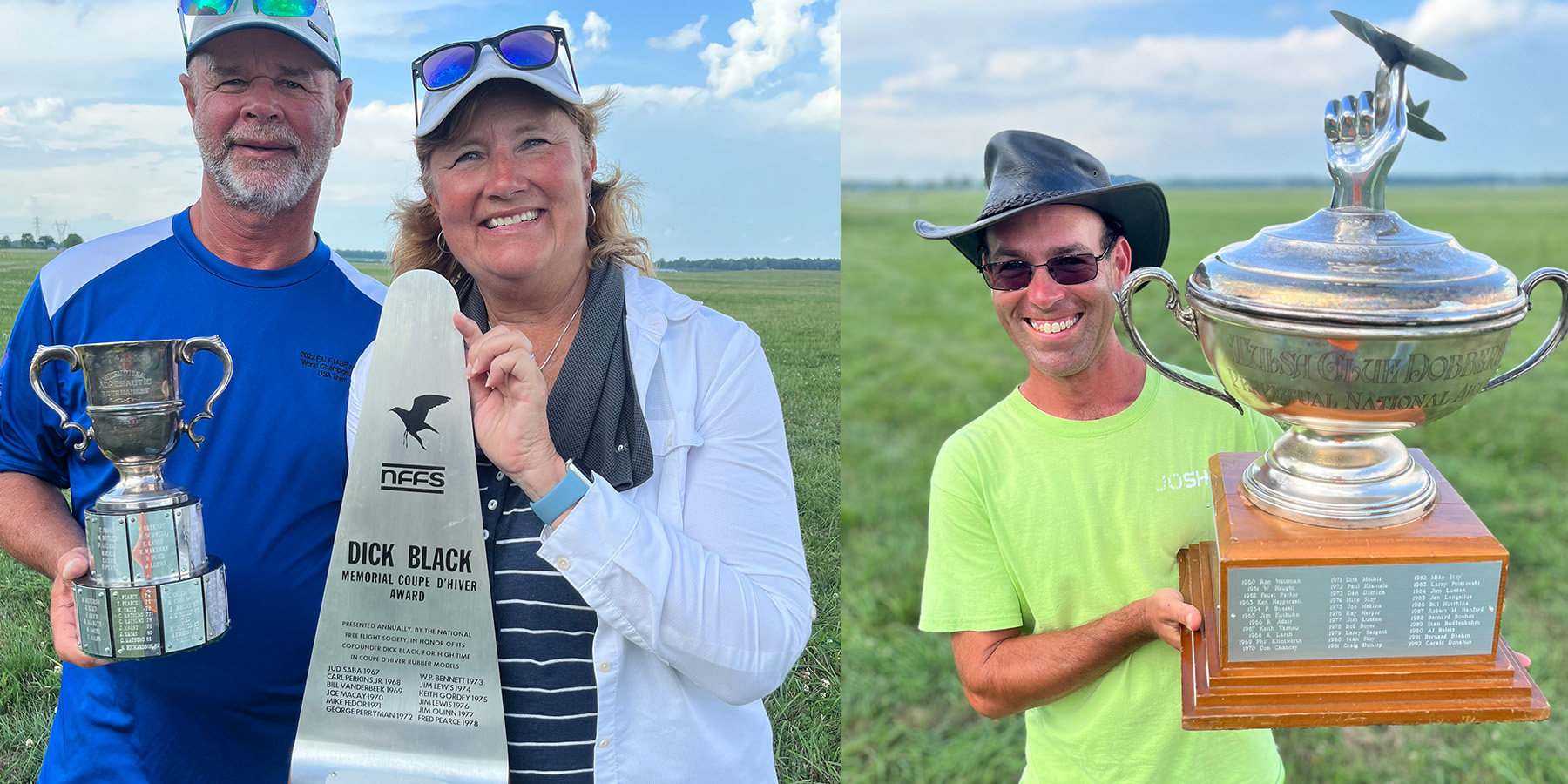 Thursday's most popular event, and one of the most prestigious at the Nats, was AMA Hand-Launch Glider (HLG). This year, Josh Finn prevailed over the field of 15 in Adult, one max ahead of many-time winner Tim Batiuk. In Junior HLG, Daniel Guo won first place by a wide margin, followed by Wes Reuter and Skilly DeLoach.
On Thursday evening, the traditional National Free Flight Society (NFFS) cookout was hosted by Lisa Pacelli, Julie Parker, and weenie/bean chef Dan Berry at AMA's National Model Aviation Museum. It was really nice being in the AMA's air-conditioned meeting room for a change. Hundreds of dollars were raised for the NFFS scholarship fund through the efforts of NFFS volunteers and merchandise donors. Thanks to all for this much appreciated effort.