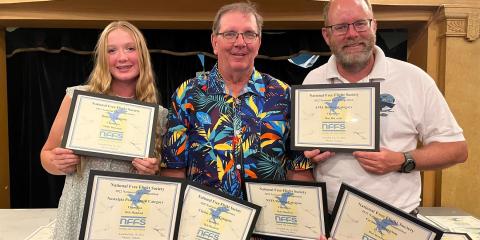 By Don DeLoach
Spectacular. Stupendous. Perfect. Wednesday's weather at the Nats was that good, and I wasn't the only one who noticed. On one of my Catapult Glider flights near the end of the day, my model landed on the RC Soaring paddock. A Soaring pilot I had never met strolled toward me with an enormous grin as I picked up my model after a perfect max flight and exclaimed, "I can't imagine a more perfect day to be flying model airplanes!" He nailed it.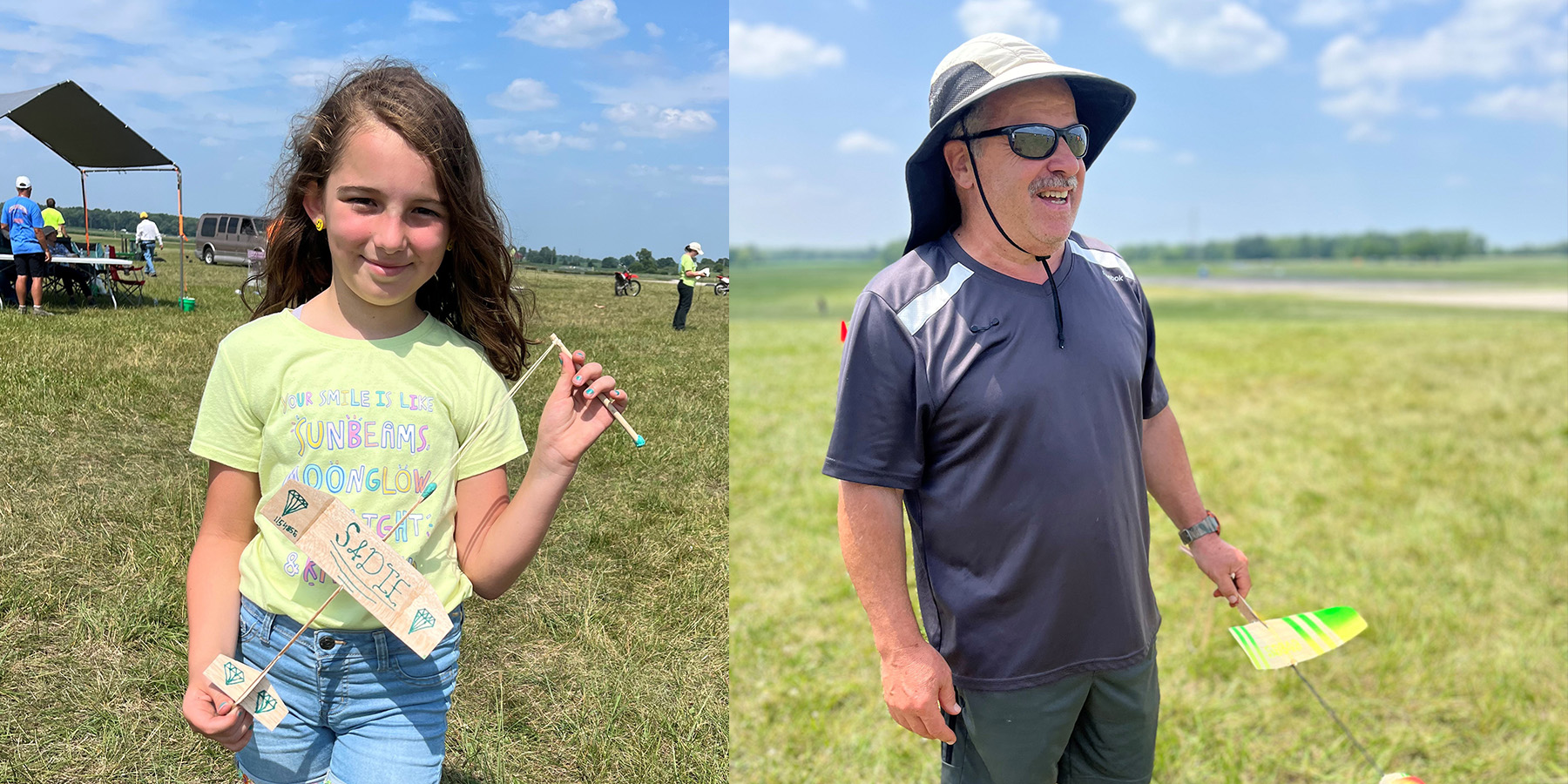 With winds light and variable, the biggest "problem" fliers faced today was where to launch from. Early on, Contest Director Greg Simon declared anywhere on the field to be acceptable, and scores could even be texted to central scoring. This turned out to be a great idea. The main flightline was at the center runway. Catapult Glider director Ronnie Espolt chose the infamous hill north of the runways. The Flying Aces Club (FAC) contingent chose the far south end near Site 4. With the wind never getting above 3-4 mph, all locations were good and not one group had to move all day.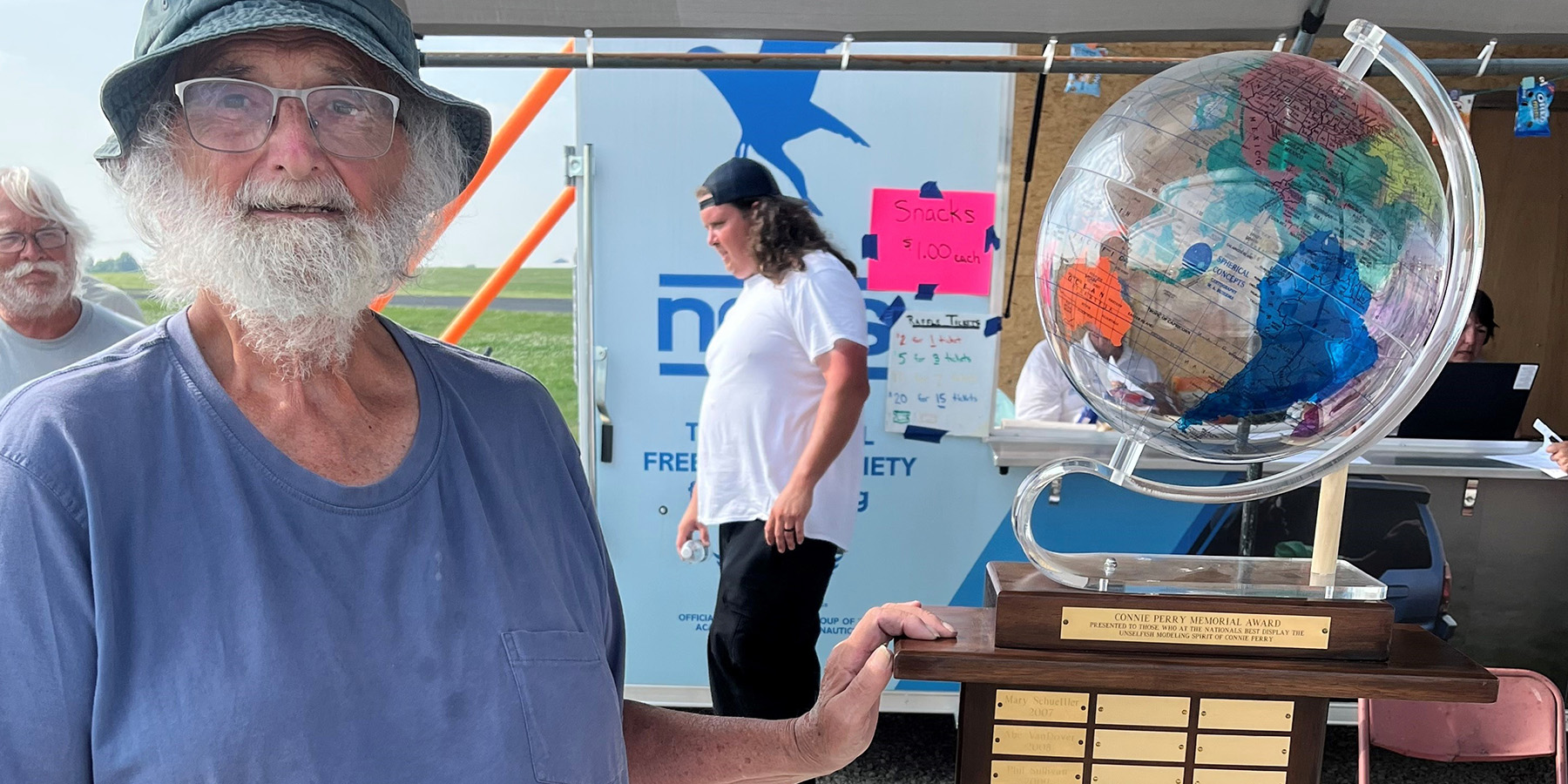 Catapult Glider has evolved into the most popular Free Flight (FF) event at contests large and small, and the Nats is no exception. Ten youth and 23 Adult fliers took part. It was a fantastic event! Australian Len Surtees came from halfway around the world (literally), and took the win in Adult with 424 seconds. Jan Langelius was second with 399, followed by Brian Van Nest with 396. In Junior, Daniel Guo won first with 322, followed by Skilly DeLoach with 296 and Beckham Reuter with 150. Will Reuter won Senior with 213. There were great total scores and many maxes all around in Catapult.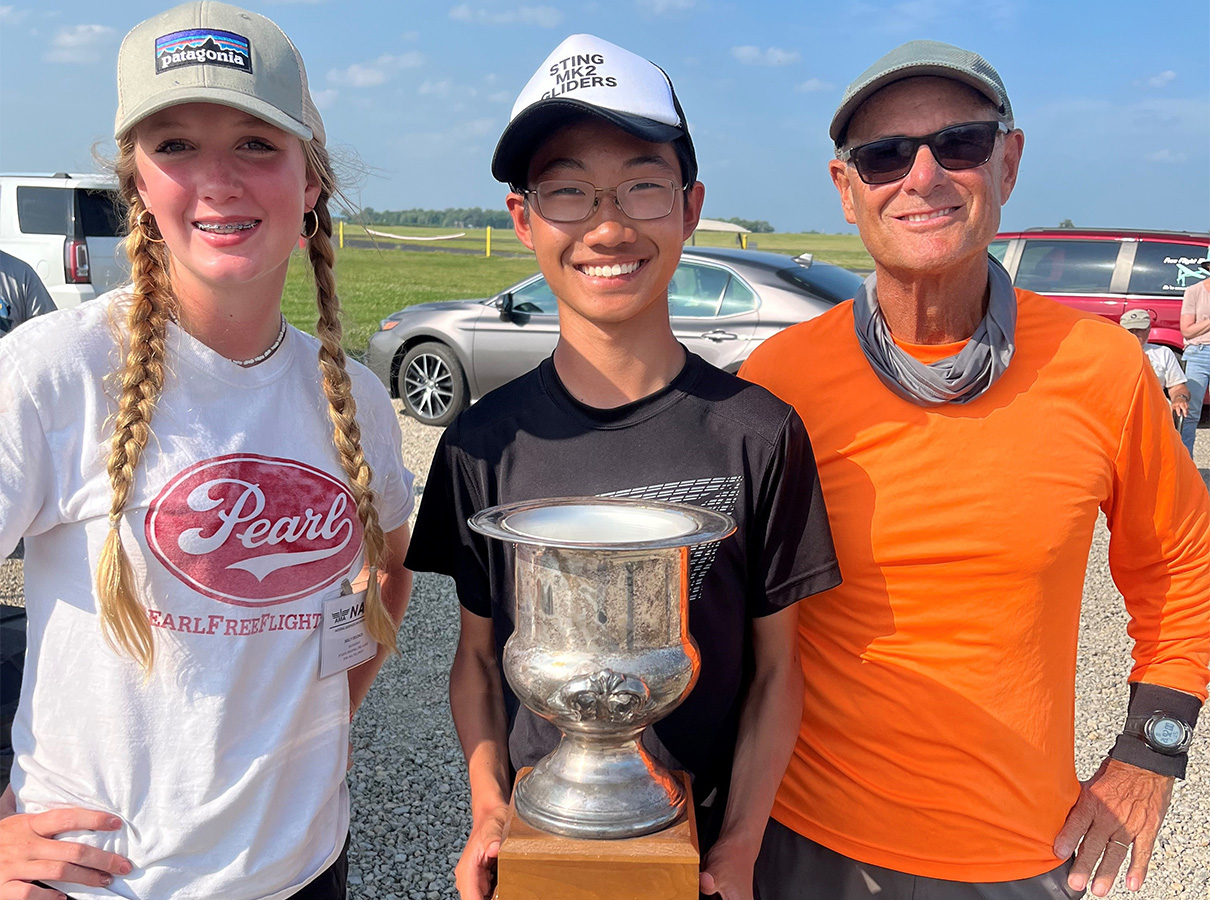 E-36 was the barn burner we have come to expect at recent Nats. Josh Finn came away with the win in Adult over 16 rivals, with 11 maxes. Henry Forster (a Senior) was second, followed by Bob Sowder in third. In Junior E-36, the finishing order was Caleb Finn, Daniel Guo, and Skilly DeLoach.
Gene Smith spent the morning with me down at the FAC area flying stick-and-tissue. He eventually migrated up to the AMA flightline by midday, where he notched a win in B Nostalgia Gas over eight rivals. Roger Erridge was second, followed by Bob Hanford.
Ronnie Thompson continued his winning ways in AMA B gas, winning with a score of 900 seconds over eight other flyers.
1/2A Classic Gas is as popular as ever. Joe Mollendorf won with 872, followed closely by Scott Lapraik with 823 and Dan Berry with 626.
The FAC group had their first of three days of competition on Wednesday. George Dalecki won Dime Scale, this writer won OT Rubber Stick in a flyoff, and Pat Murray, FAC event director, won two events, Low Wing Trainer and one other.
Wednesday night was the much-anticipated annual National Free Flight Society (NFFS) banquet at the lovely Cornerstone Arts Center in downtown Muncie. The 2023 Free Flight Hall of Fame class was inducted: Stepan Stefanchuk, the Malkhasyan family, Ivan Treger, Bruce Kimball, Bob DeShields, David Mitchell, and Ron Wittman.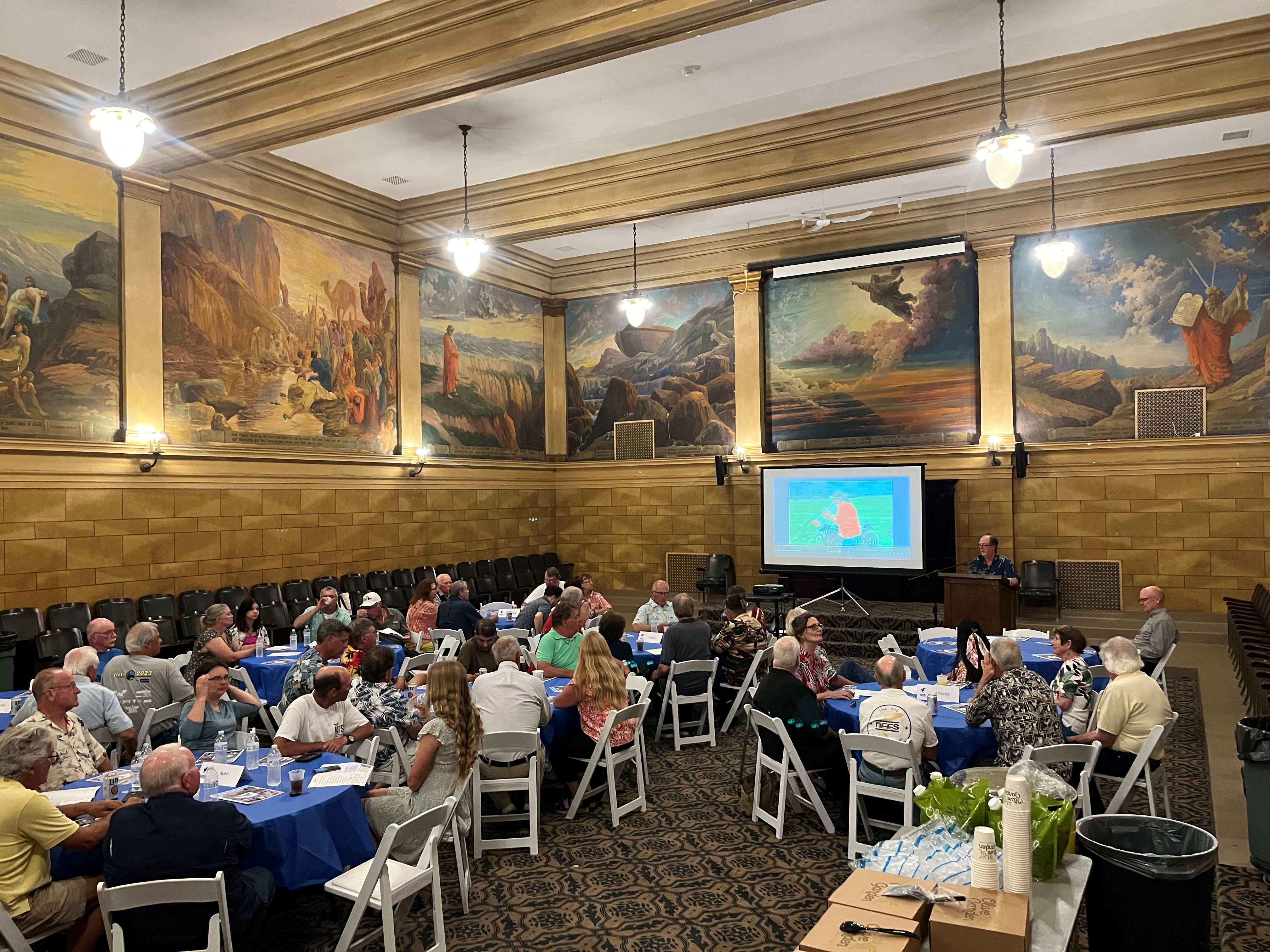 Additionally, National Cup winners were crowned for 2022 and NFFS Presidents' Awards were handed out (accompanied by great applause) to Lisa Pacelli, Chris Stoddart, and Julie Parker.