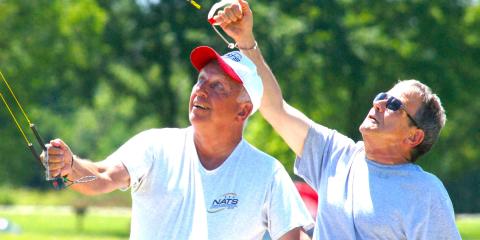 By Charlie Johnson
Many of the competitors who had flown in the Team Trials or the F2d National Championship headed home, but their ranks were filled with new faces. Many are specialists in the event and fly nothing other than Speed Limit Combat.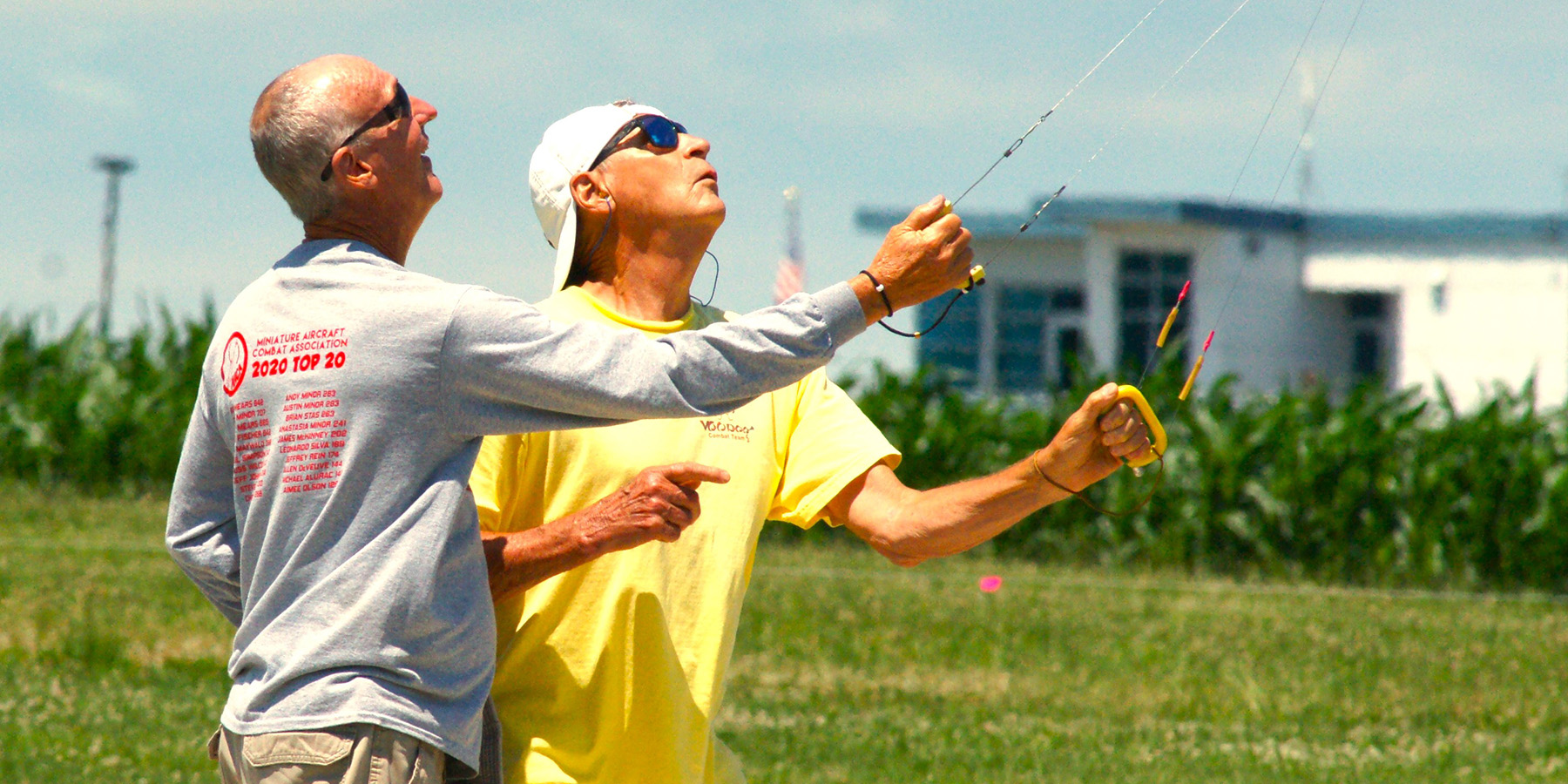 The models are limited to a 75-mph top speed, which encourages a wide variety of designs. A .15-powered F2d can be tuned to fly at 75 mph, and its light weight is certainly an advantage. The high-revving .15's nemesis is what is considered a "conventional" model, probably powered by a much lower revving engine in the .25 to .35 range. These models are generally heavier too, which gives them a slight advantage in a line tangle.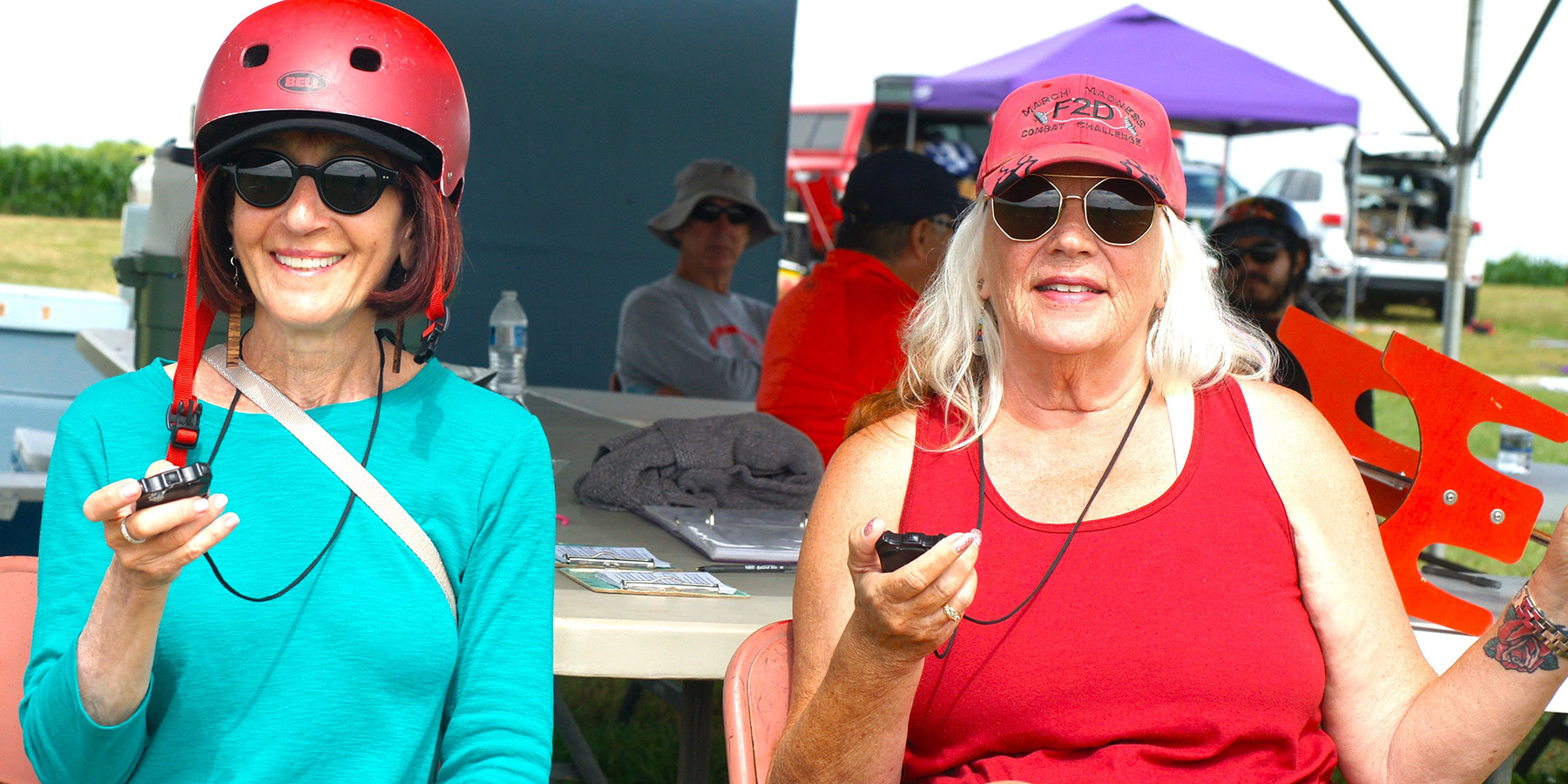 Besides the masses of F2d models produced by Eastern European manufacturers, they also make larger F2d-appearing models specifically for the American market. As with F2d, it's "buy and fly," no building needed. There are still many who build their own models, and the Ed Brzys design is probably the most unconventional.
Ed's plane has a massive, thick wing that obviously generates a lot of lift. Over the years, he's refined the advantages in order to fend off attacks by the F2d brigade, and he often puts them on the defensive. His model can't be said to maneuver better or worse, it just does it differently.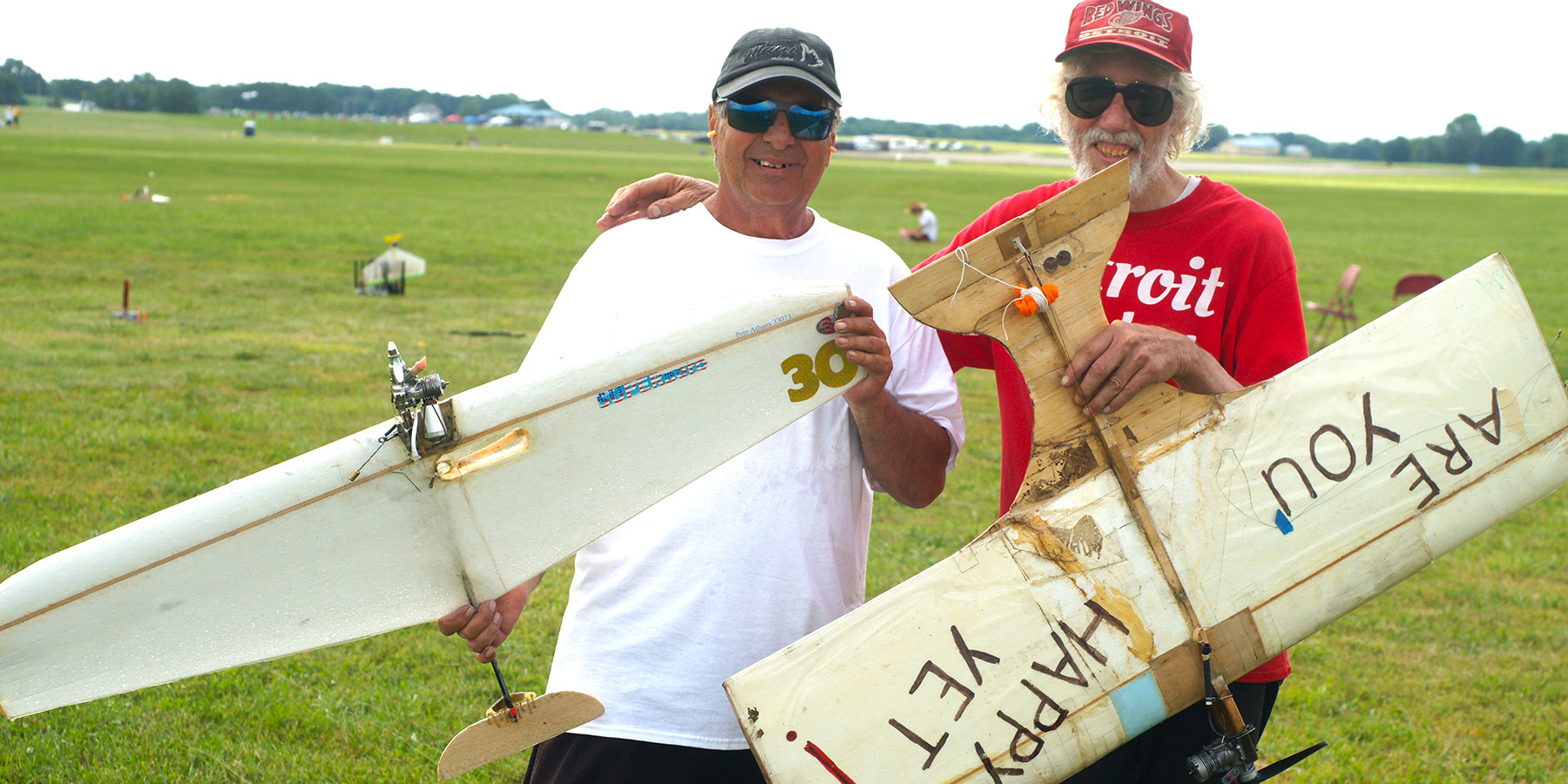 If the contest was rerun, it's possible that one of the other 27 entrants would take the top spot. Ed even had a loss in the first round when his well-worn model bit the dust. By the way, the contest was only double elimination in the first round. Losers in the first round had a second match, and by posting a win, they moved to the next round.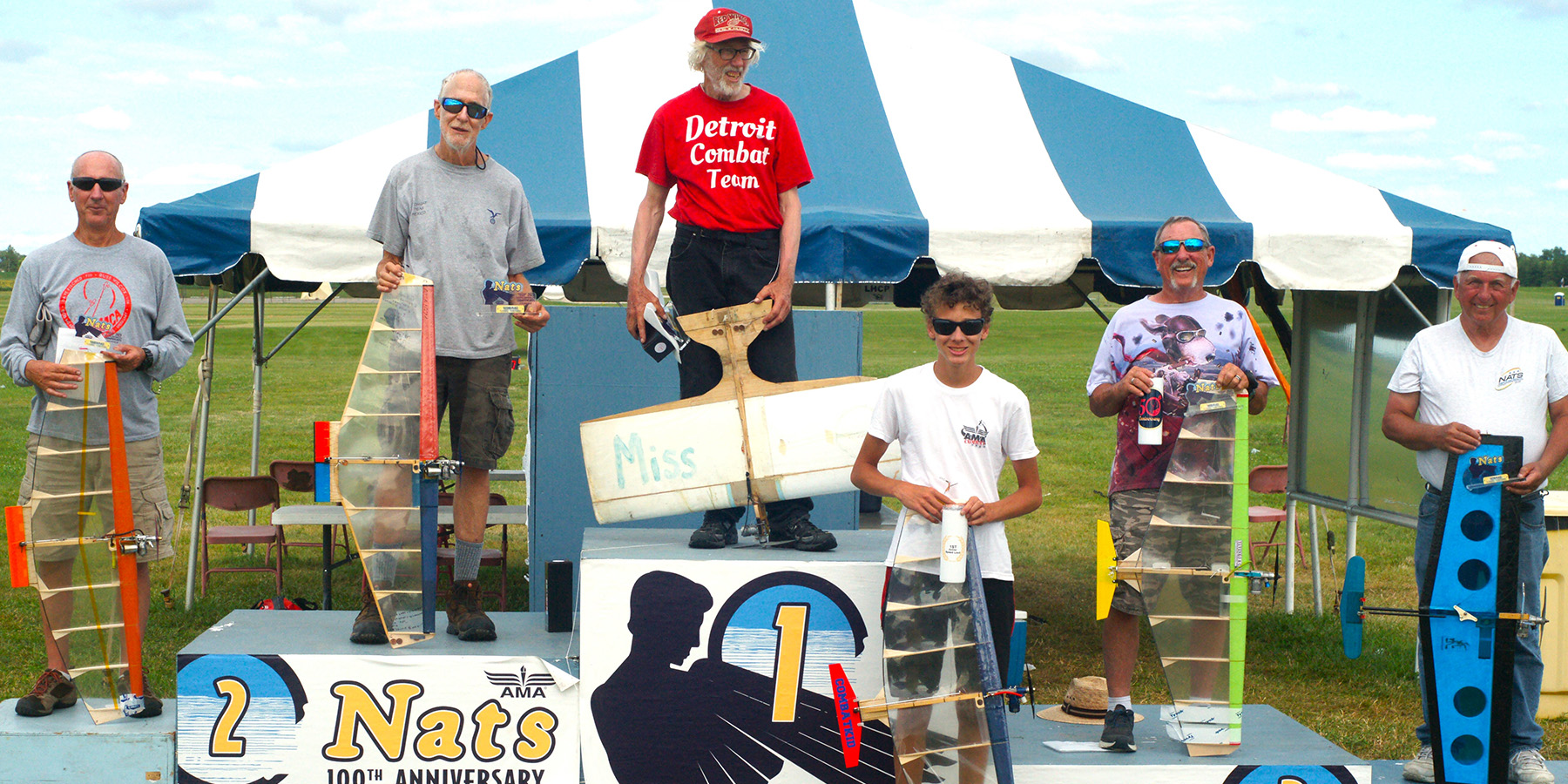 Early weather reports predicted terrible weather for Speed Limit Combat, but the day turned out beautifully; it was maybe the best one so far. AMA Fast Combat and High Performance 1/2A Combat are scheduled for Friday. Let's hope that the sun shines brightly on the last day of Combat as we wrap up the 2023 Nats.\