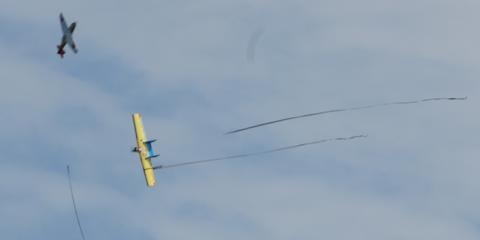 By William Drumm III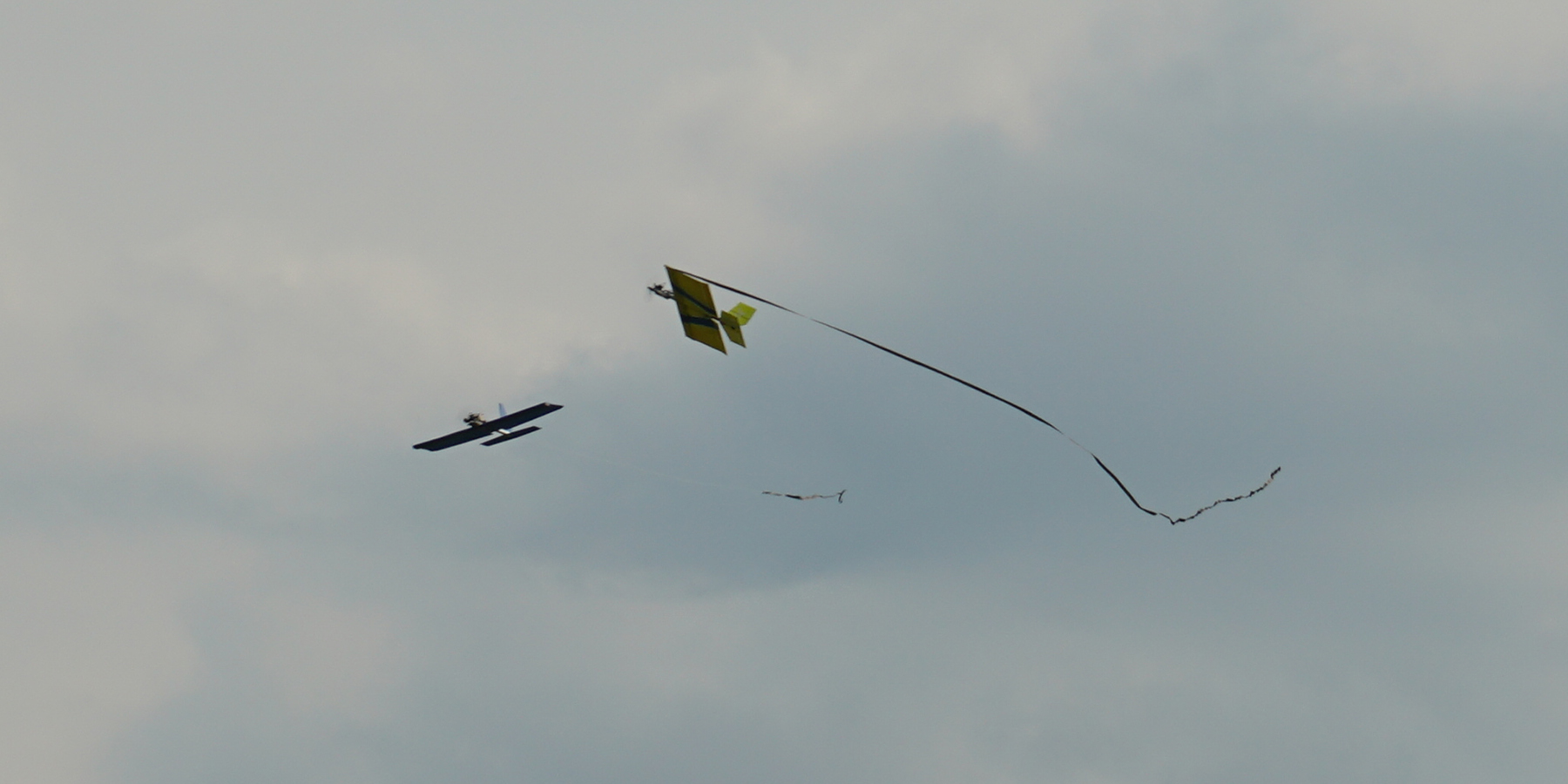 This morning, we started finishing up what we had left over from the day before. Luckily, that was only five rounds of GNAT. We were able to get those rounds done relatively quickly, as there were only three pilots competing. The points were getting racked up pretty well considering sticky is not allowed and so few planes were up in the air.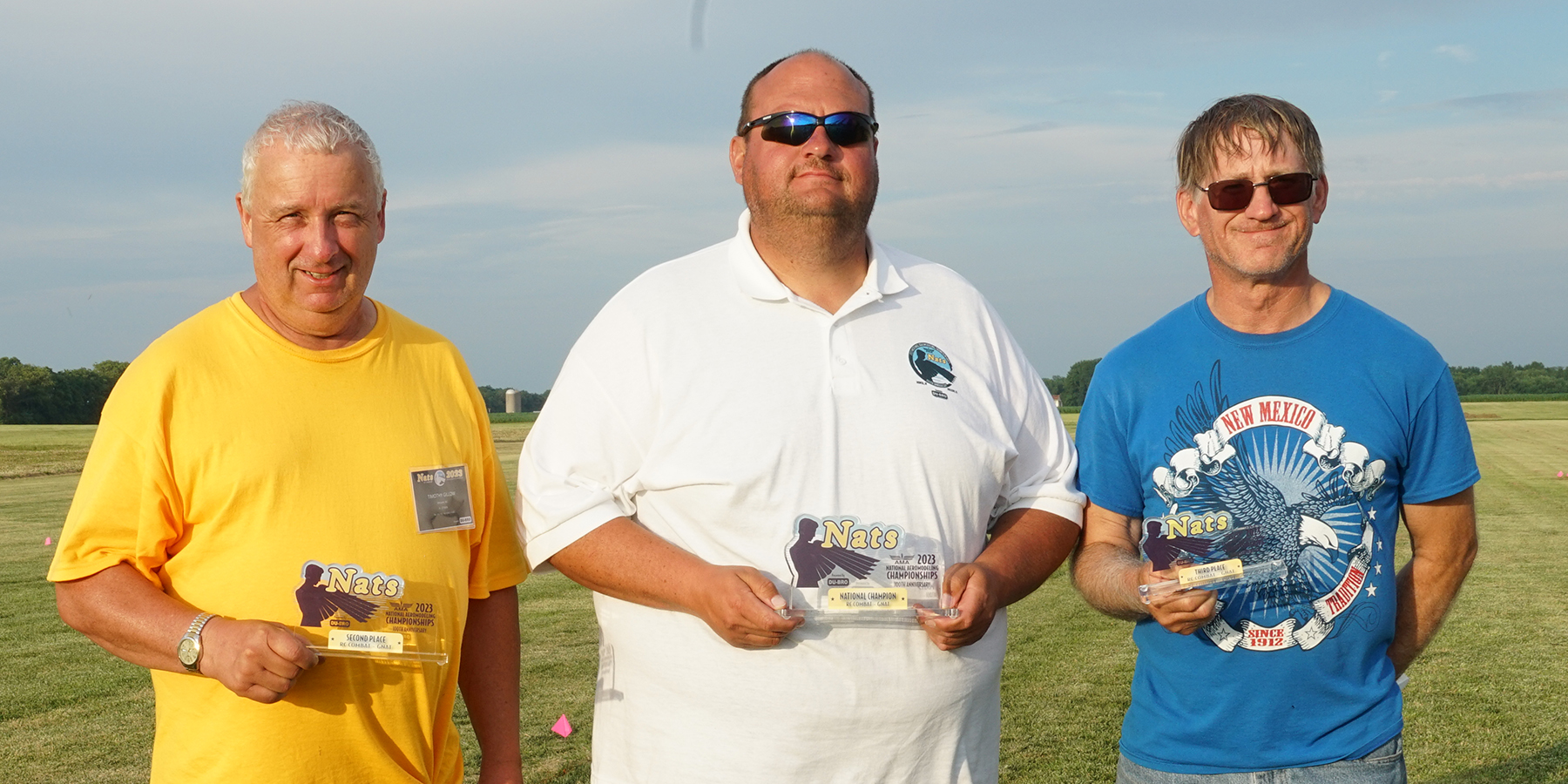 After all 10 rounds, Tim Gillow and George Pritchett swapped places. George finished the contest with a total of 1188. Taking home second place with 1404 was Tim Gillow. Hanging on to the lead today was Will Drumm with a score of 2188.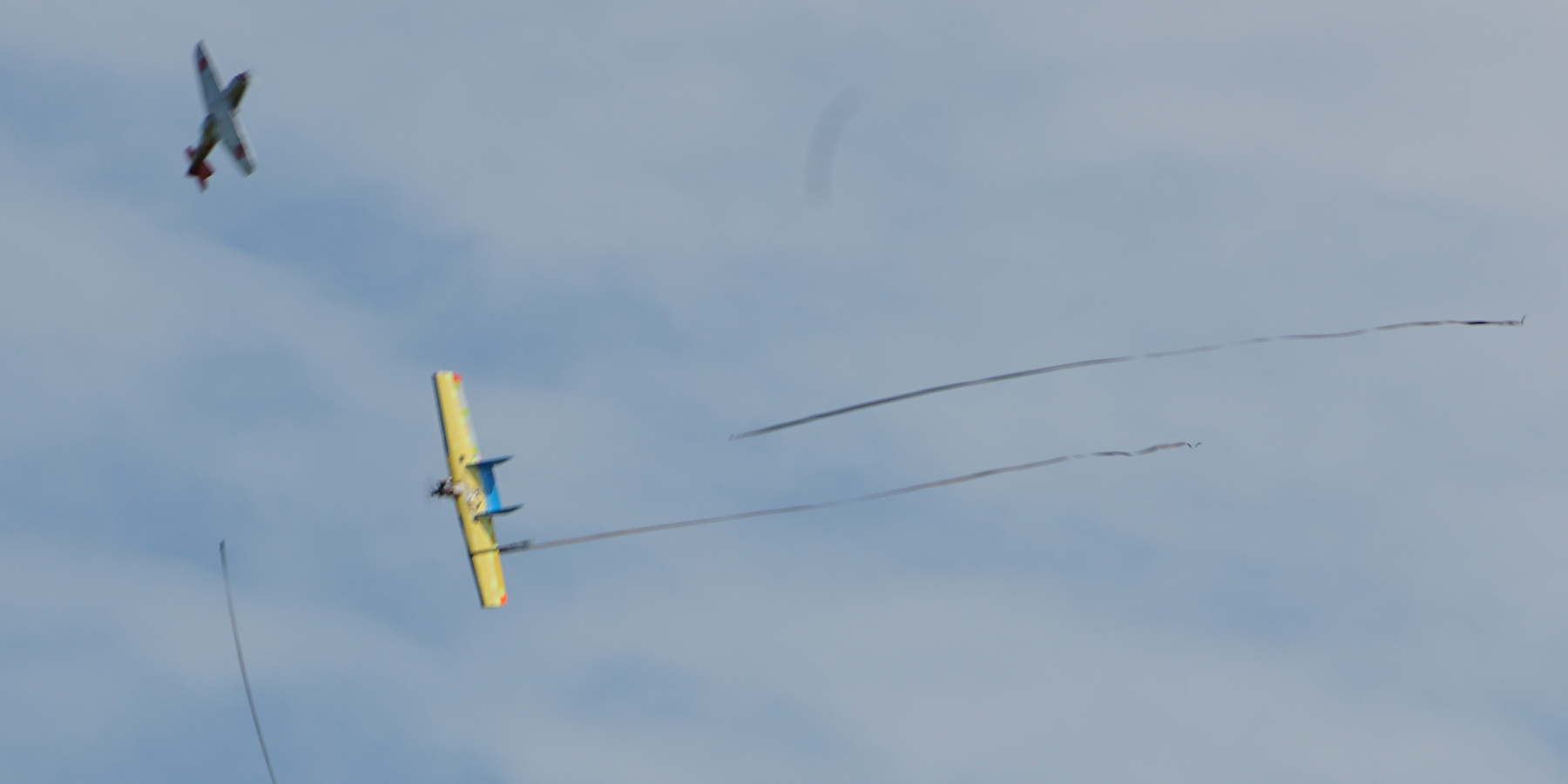 After a short break, we started flying Limited B. Launching the open design planes with the larger motor is so much nicer. Unfortunately, we did have a pilot line violation on launch. Fortunately for everyone, it was down the line from the pilots.
The first five rounds included some bone-crushing midair collisions and a few fence post maneuvers. For those unfamiliar, that is when the plane goes into the ground and stays sticking straight up. With all of the carnage, it took us a bit longer starting out. Lunch break came around and it was decided to continue flying Limited B and get all 10 rounds in today.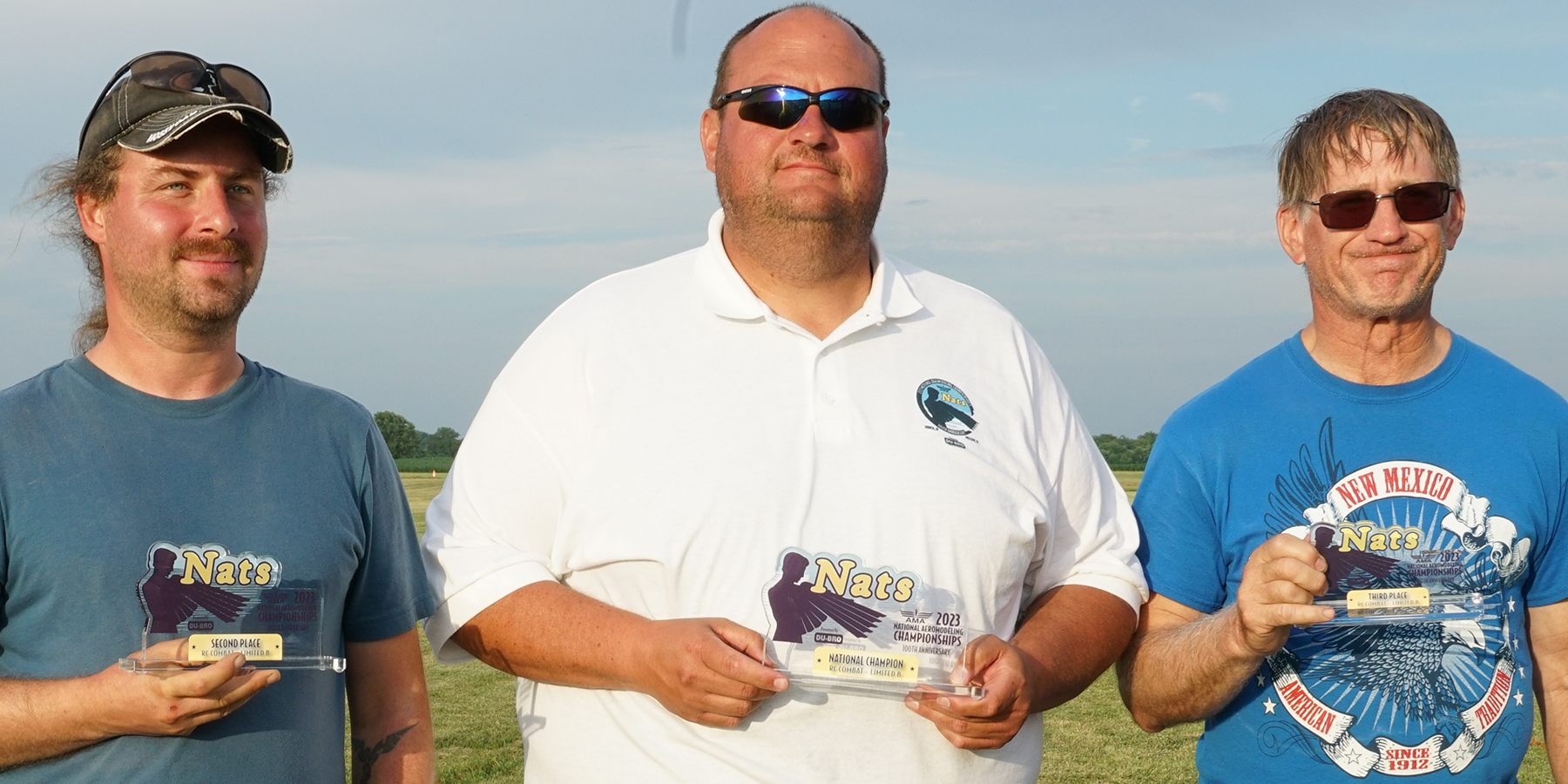 Once all 10 rounds were in the books, third place went to George Pritchett with 796 points. With a score of 1252, second place went to Andrew Shkolik. First place went home with Will Drumm who had a score of 3060.
The final event for RC Combat this year is E-1000. Five pilots took to the sky to compete in this provisional event. With the tailwind, launches were quite a challenge as these planes are quite light. Once thrown in the air, they were at the mercy of the winds. There were several planes ditched out past the Combat Engagement Line for the entirety of the round. The winds also made it difficult to keep the airplanes in where depth perception comes into play.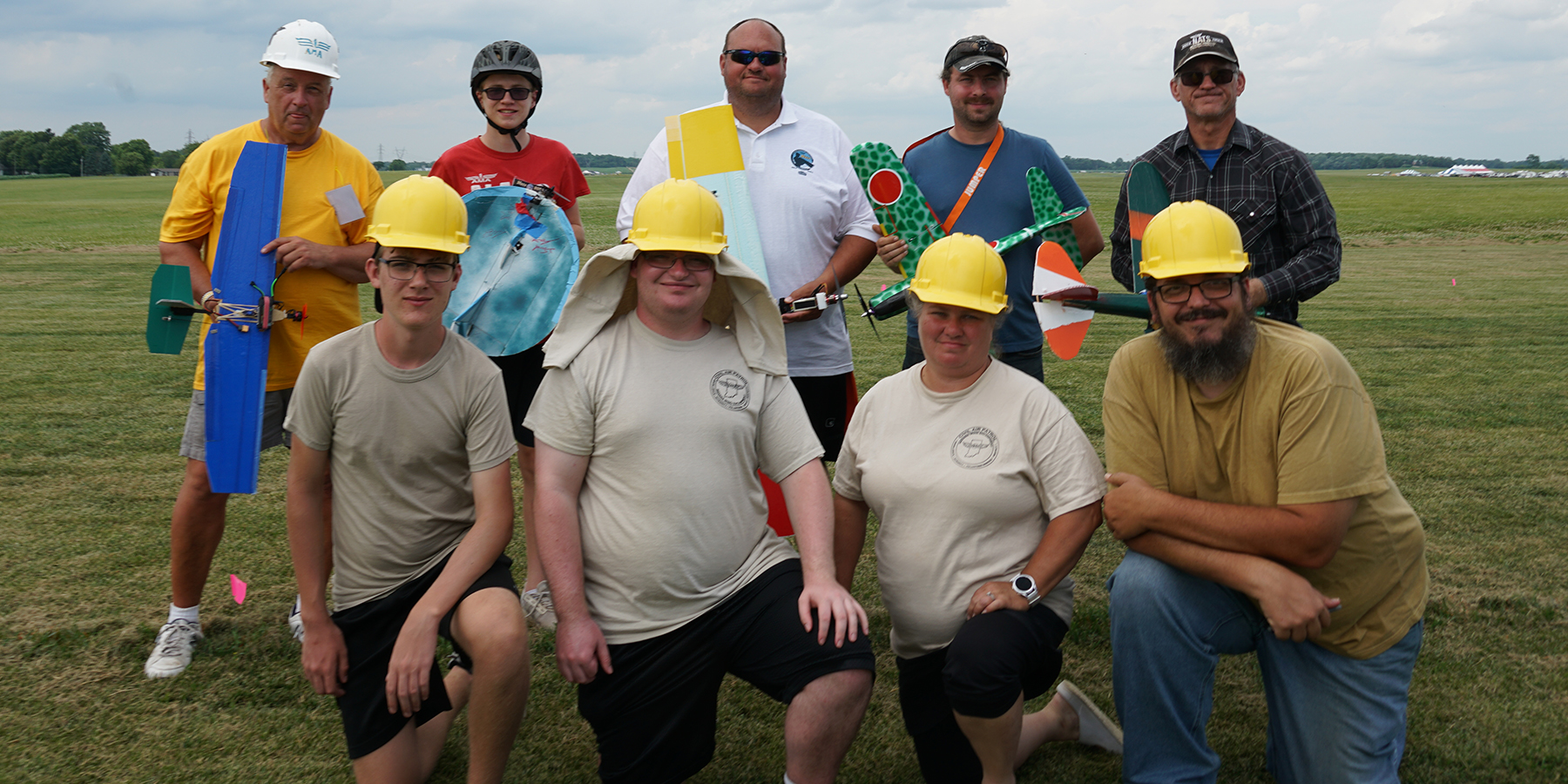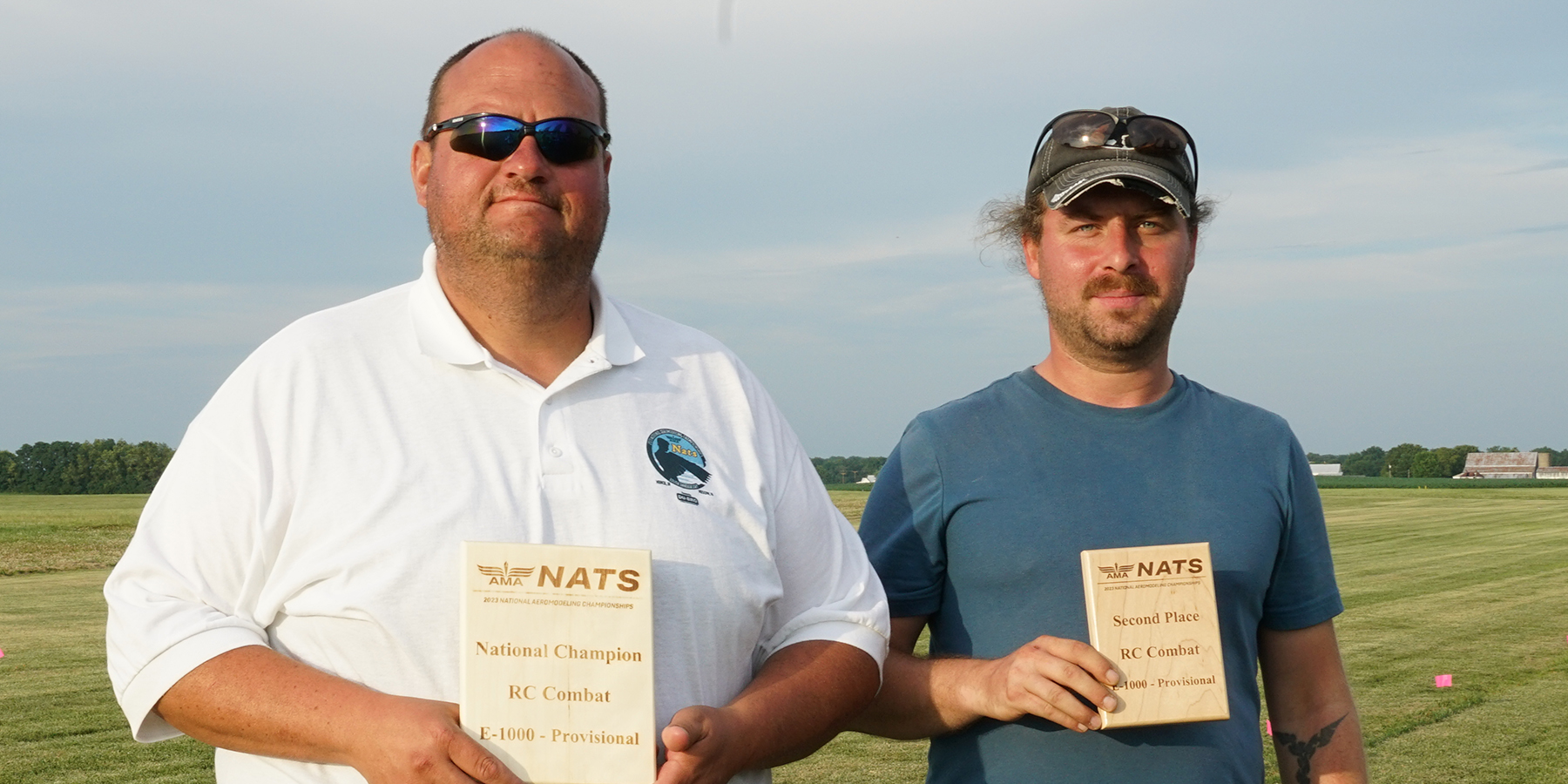 We finished up the last round after 7 p.m. After all 10 rounds, Max Fagen came in third place with 992. With a huge jump to second place with 2272 was Andrew Shkolik. Taking home first place once again was Will Drumm with 2360. Less than one cut made the difference. Cutcha Later!!!