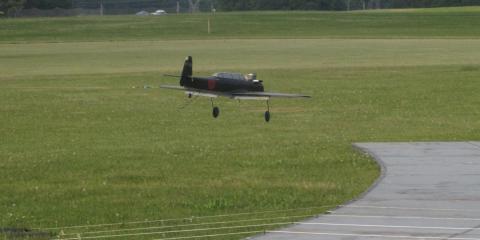 By Dick Perry
The weather went from being a real challenge on Tuesday to being a really good flying day on Wednesday. Control Line (CL) Navy Carrier enjoyed light winds all day with reasonable temperatures that allowed for some good flights. Where weather dominated the late-day competition on Tuesday, Wednesday saw equipment problems keeping some contestants grounded and preventing others from completing their flights.
Equipment issues were particularly dominant in Electric Class I and Electric Class II, except for Pete Mazur, who was well prepared and finished first in both classes. Pete also finished in first place in Class II and second in Class I in the internal combustion events. Today's performance, combined with his wins in the Profile Carrier event on Tuesday, earned Pete the Eugene Ely Award as the outstanding contestant in all of the official CL Navy Carrier events. The award is named for the first pilot to take off and land a fixed-wing aircraft from a ship. Pete's original designs, modeled after the Glenn Martin MO-1 observation aircraft of the 1920s, are familiar to most Navy Carrier competitors.
Paul Smith flew his model of the prototype Grumman Guardian to first place in the Class I event. Though Paul doesn't fly his model in a pronounced hang during slow flight, his consistency has paid off with good results in recent contests, including this Nats win.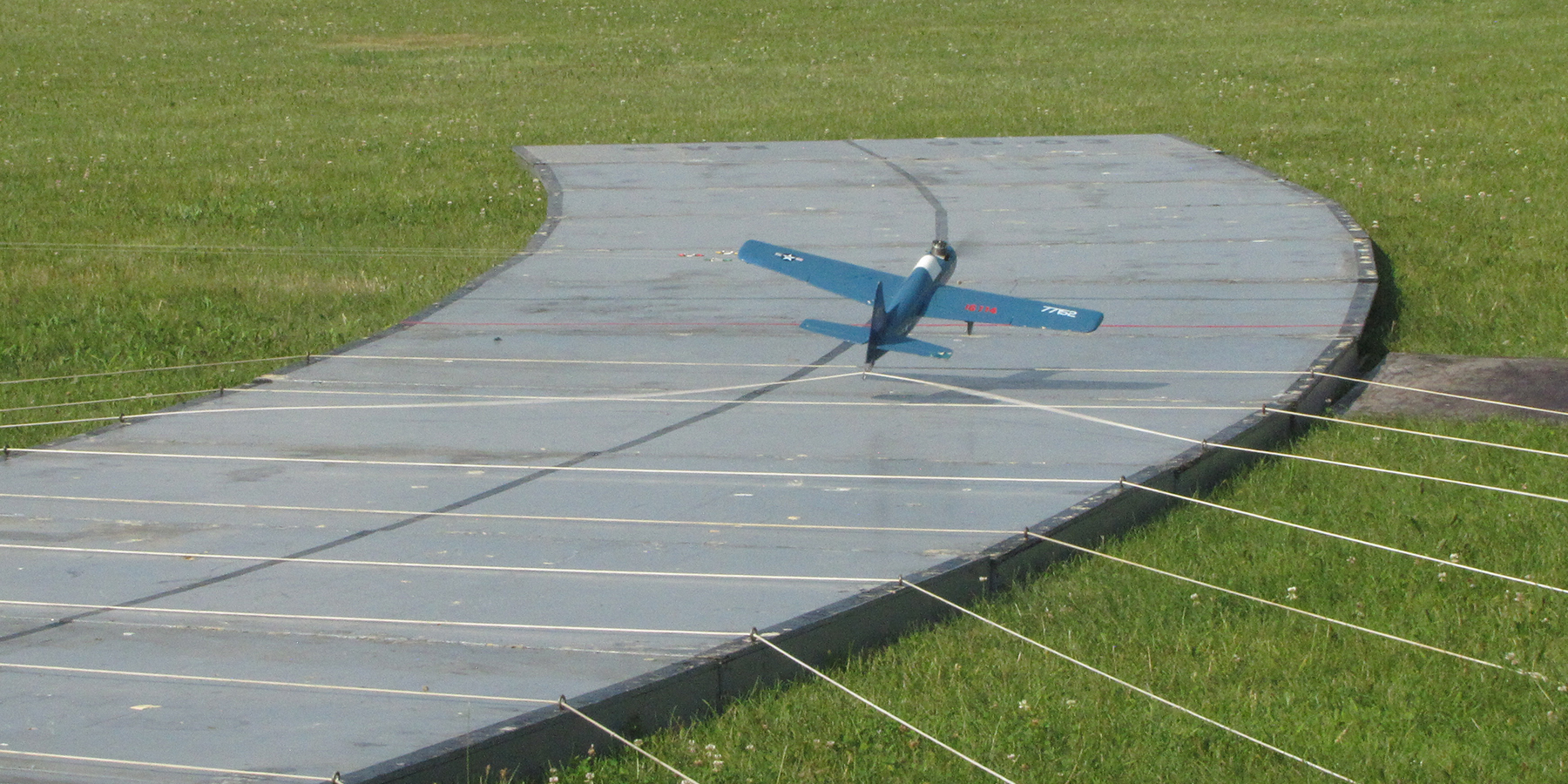 In Class II, Melvin Schuette flew his MO-1 into second place on his second flight after losing a propeller on the first flight. The advantage of flying with a throttle, as we do, was apparent, as Melvin was able to limit engine power when the propeller departed, avoiding significant engine damage.
Throughout both days of Carrier flying, our volunteers have provided great officiating. The timing functions have been expertly handled by Tara DeGroff and David Betz, with Christopher DeGroff running score sheets and learning the timing duties. Center judging was provided by Bob Heywood on Tuesday and Carlos Aloise on Wednesday.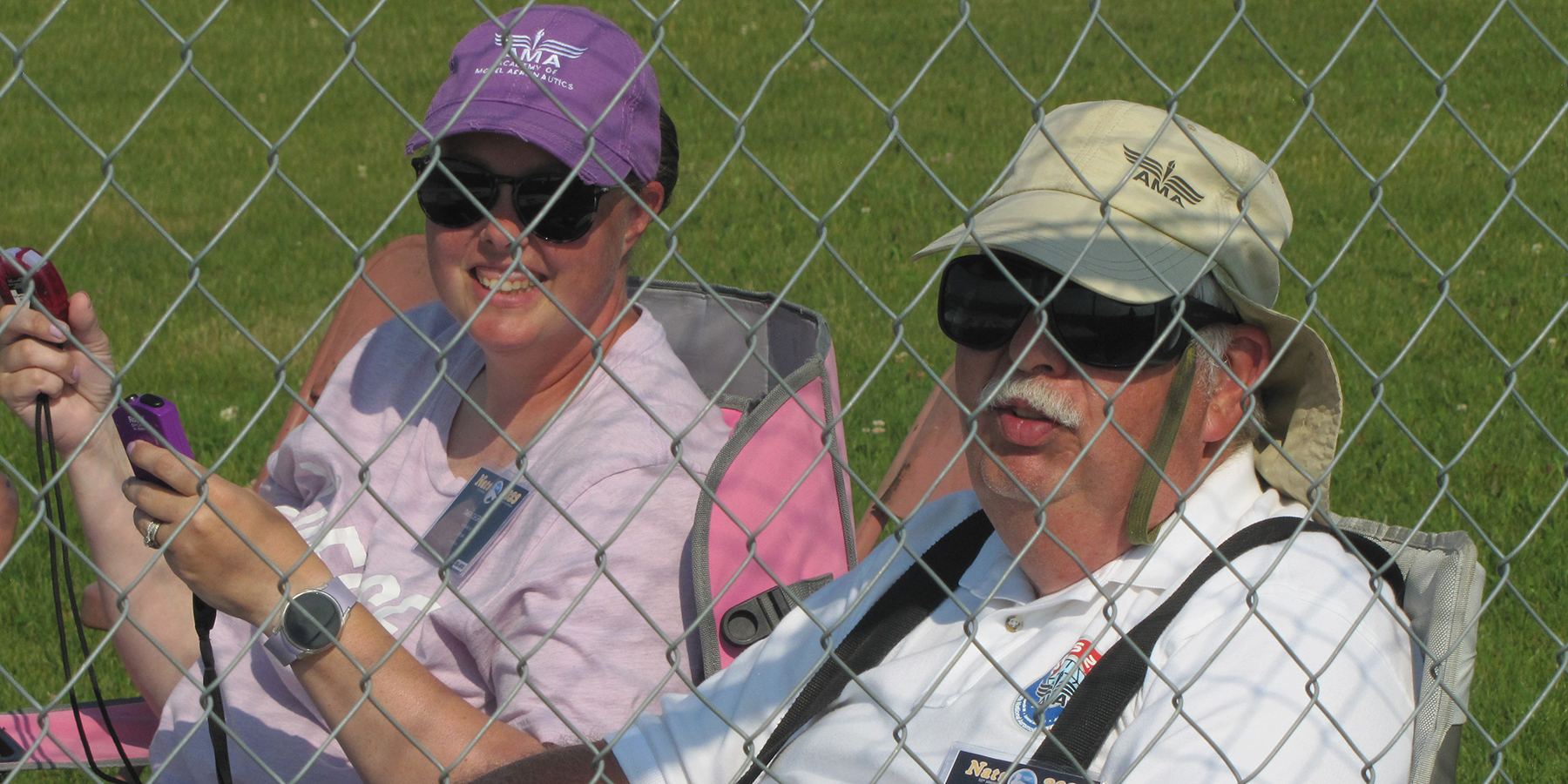 After the competition, the contestants enjoyed a meal at a local restaurant for the award presentations and the annual Navy Carrier Society business meeting.