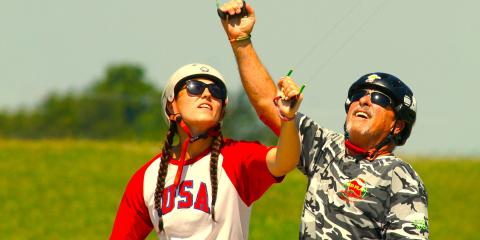 By Charlie Johnson
F2d Combat at the AMA Nationals is the most prestigious of any event flown in the USA. The winner is deemed the National Champion, and Austin Minor was destined to take the top spot. He remained undefeated until his final challenger, Andrey Nadein, gave him his first loss. Austin came back from his narrow loss and took the final match. The crowd agreed, Austin was hot!
Here's the win/loss record for the top five, plus Junior and Senior:
Austin Minor: 7-1
Andrey Nadein: 7-2
Cary Minor: 5-2
Andy Mears: 5-3
Bill Maywald: 4-3
Anna Minor: 3-2
Sam Londke: 1-2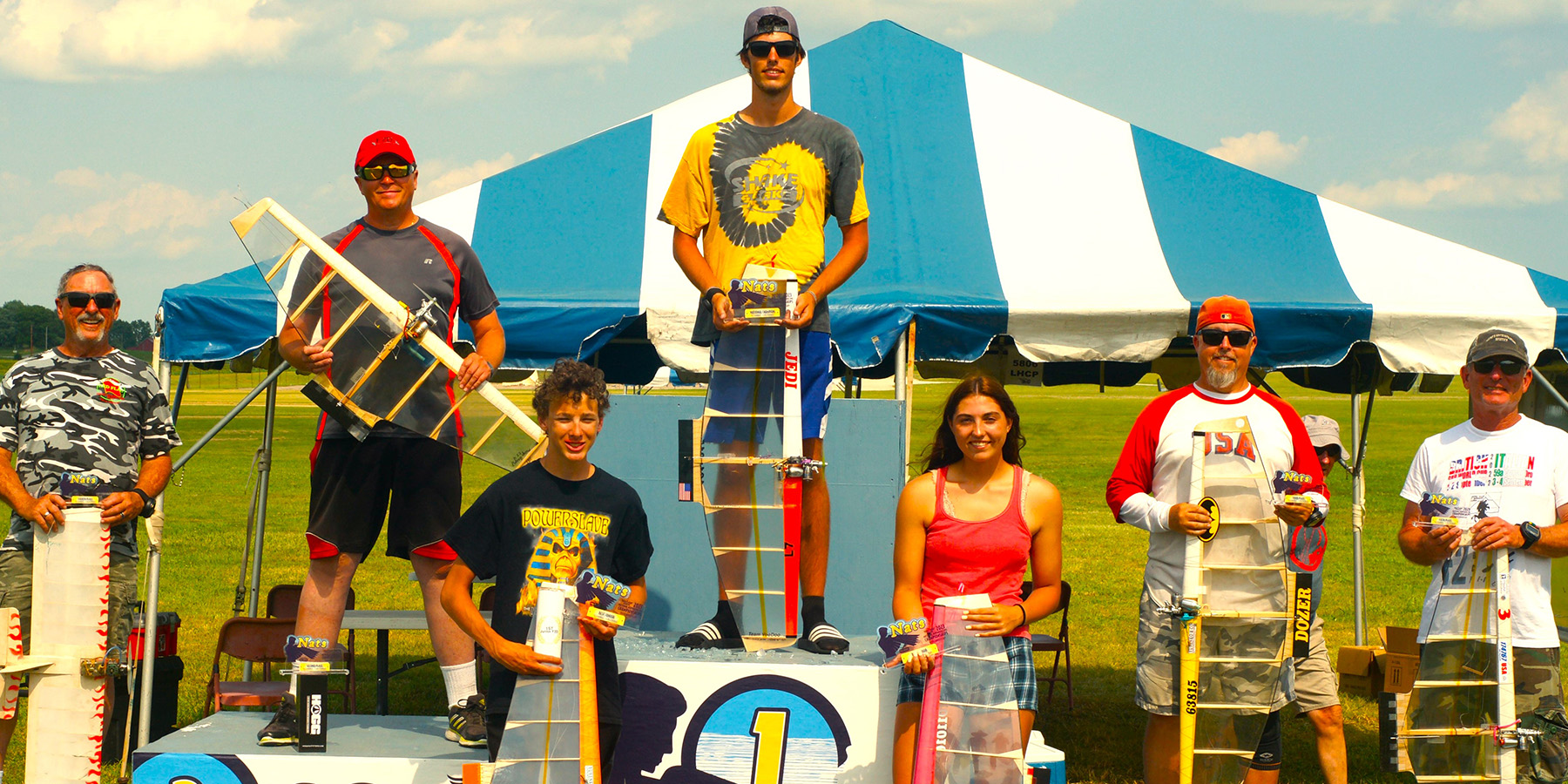 Unlike many contests, this one actually started a couple of minutes early on Monday morning. The 28 contestants were eager to get rolling. The action didn't stop until late afternoon on Tuesday with flyoffs for the lower positions.
Model attrition was fairly high during the earlier part of the contest, and a moderate wind came up during the later stages that helped splinter many more models. Most of the maneuvering takes place downwind, and models reach phenomenal speeds as they roar past each other. Well, sometimes they don't quite miss each other.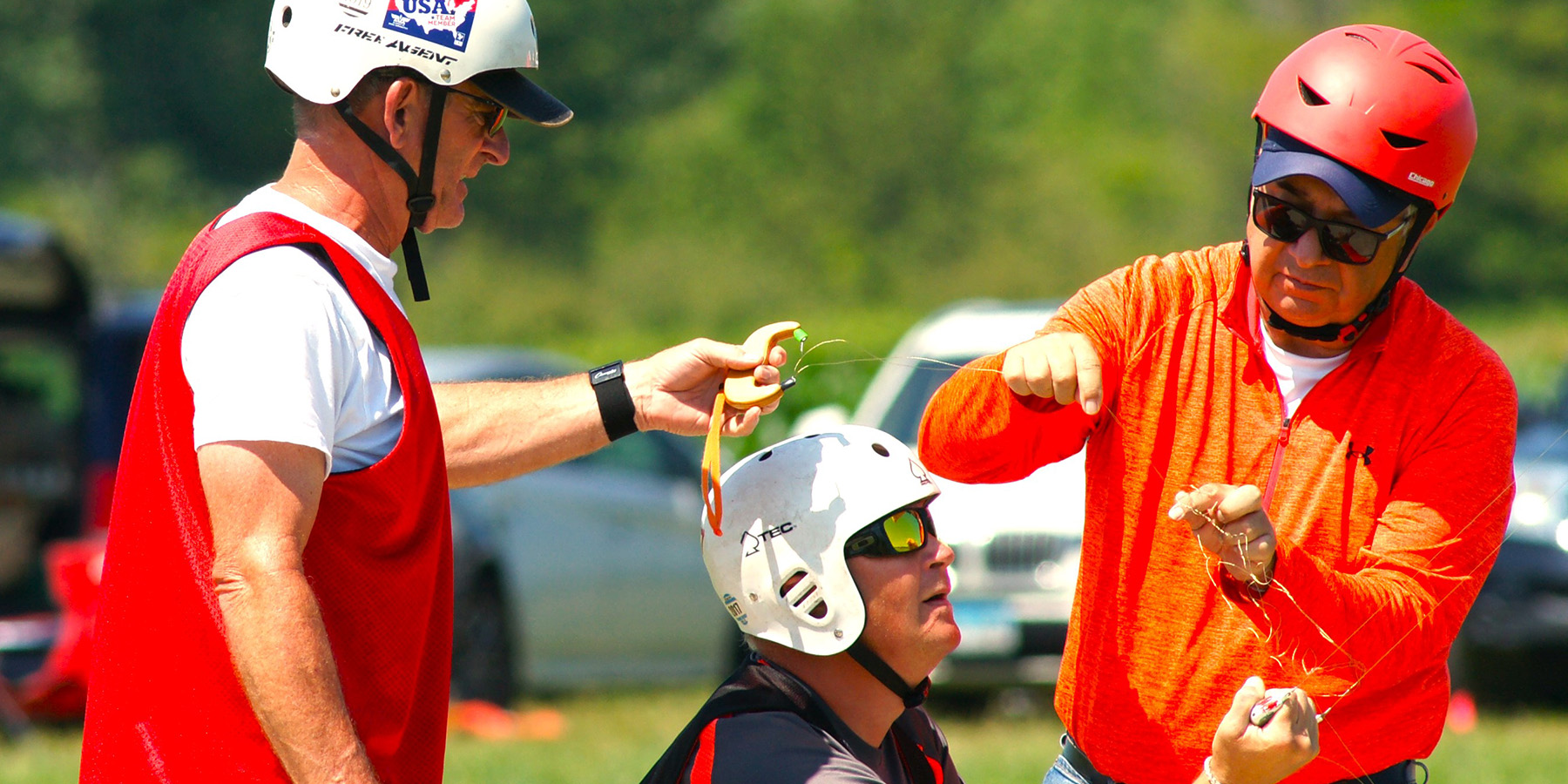 As with the Team Trials held over the weekend, the officiating crew did an excellent job. AMA added a nice touch by bringing the winner's podium to the Combat site (there must be an official name for the numbered boxes).
F2d Fast Combat is scheduled for Wednesday. The event is similar to regular F2d, except there is just one airplane per contestant and there is "the kill." Cuts and airtime are important but cutting the string leader (kill) wins the match. F2d Fast Combat matches generally move along faster than regular F2d because a match-ending kill might come ten seconds after the start. Mid-airs often end a match early since there's no spare model to send up.