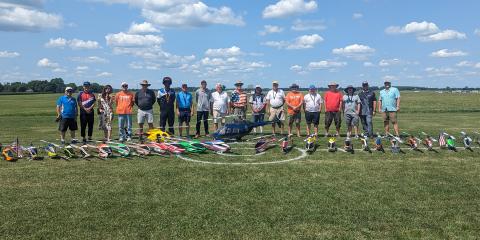 By Michael Parker
Wednesday morning, we started an hour later than normal. By the time we started, the temperature was a comfortable mid-70s, and the wind was slightly greater coming from the southeast.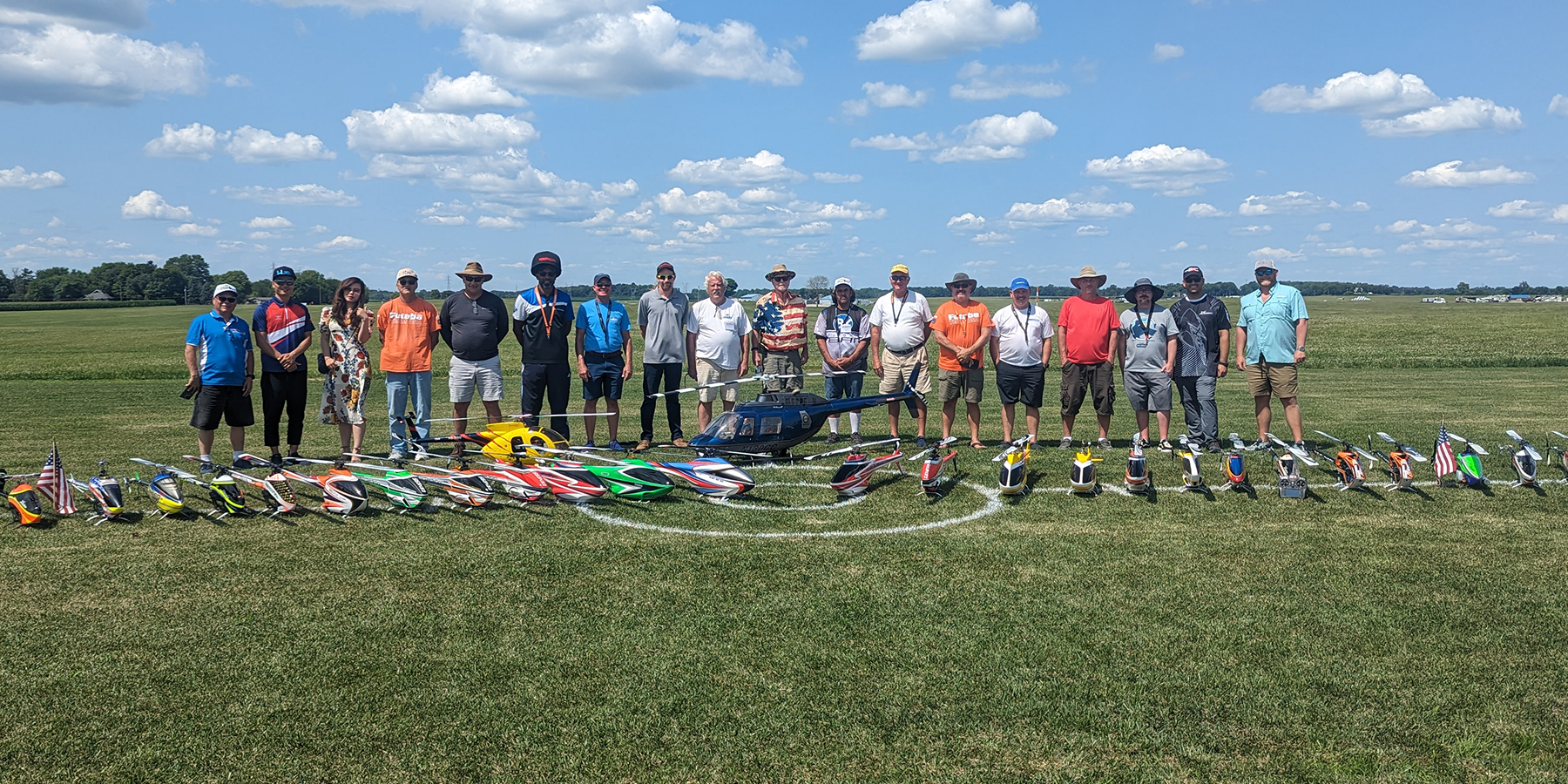 Today, we worked on finishing FAI/F3C. We had three more rounds total. One more semifinal and two finals. It was becoming a very close match between Yasunobu Muraki and Danny Wang. In the end, Danny Wang took the win.
However, because Danny Wang isn't a legal resident in the United States, the title of the National Championship goes to Yasunobu Muraki.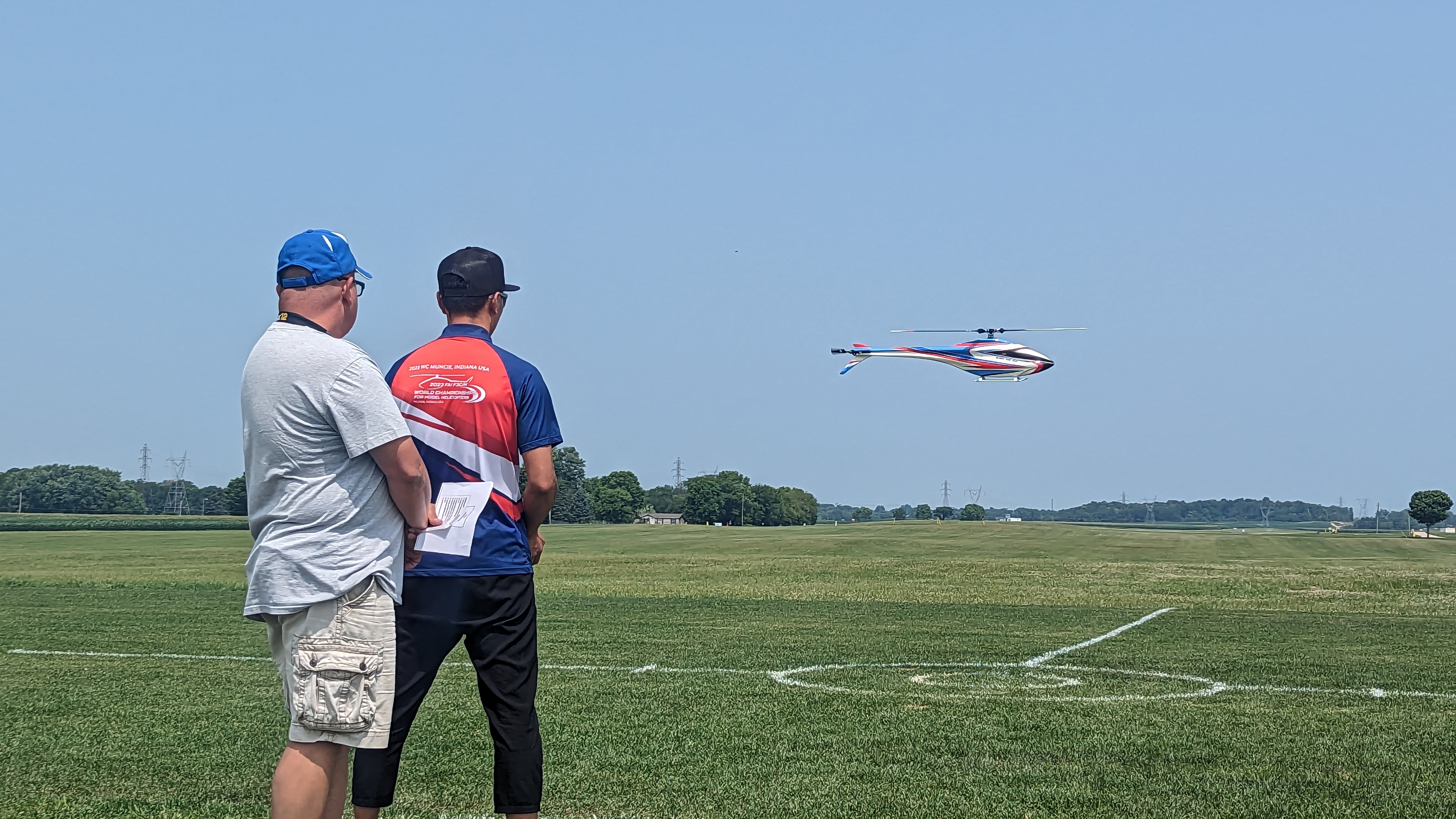 So, that's another Nats in the books for RC Helicopters. We had a total of fifteen competitors this year, with five brand new competitors: Mike Forland, Doug Leeka, Michael Graves, Joesph Ginski, and Danny Wang. We also had two reappearing competitors: Chris Goodin, who couldn't attend last year, and Douglas Trent, who hasn't flown in the Nats in about fifteen years.
Everyone had a lot of fun at this event, and we all look forward to the coming years of the RC Helicopter Nationals.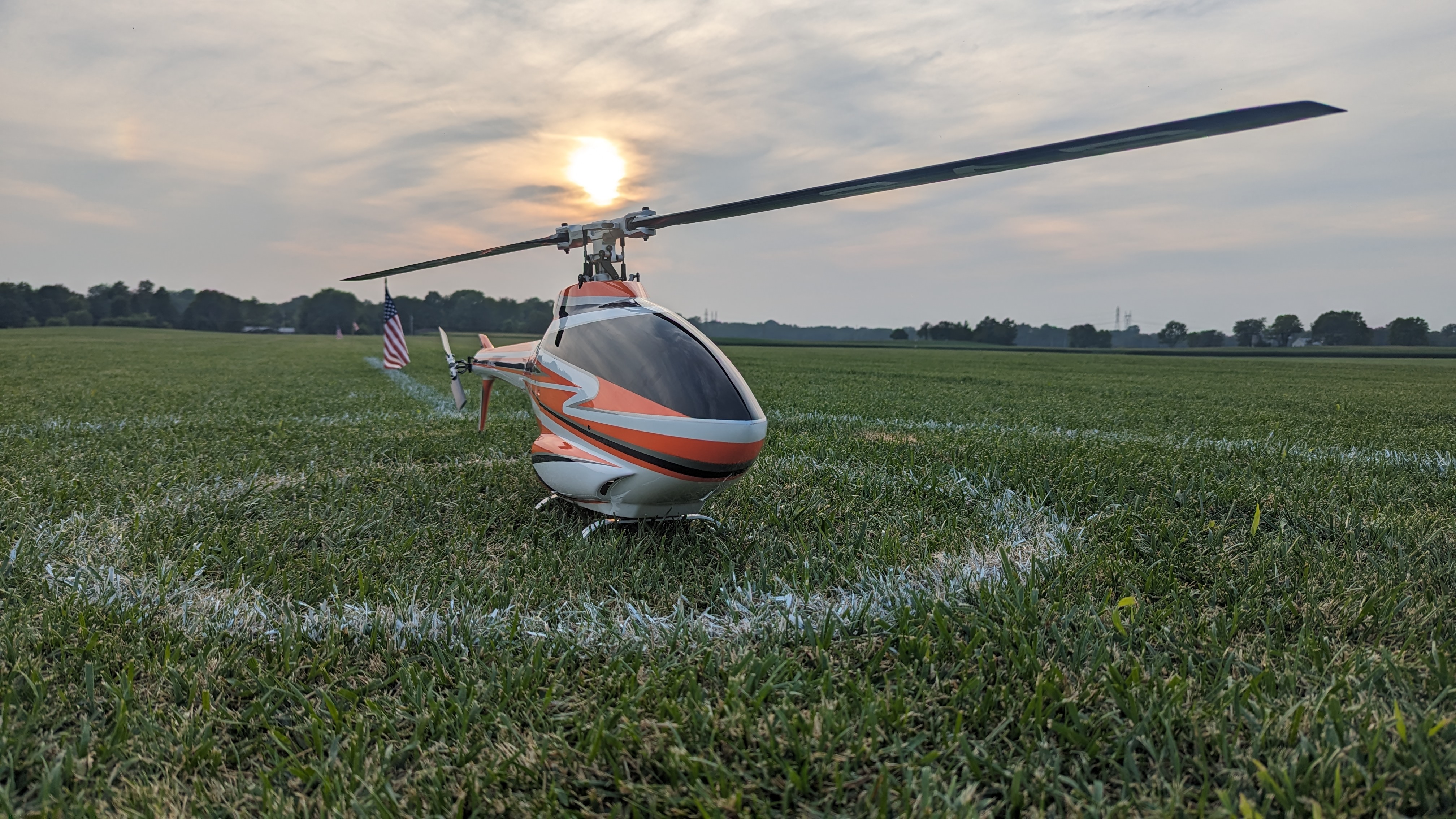 The final scores for the AMA Classes:
Sportsman:
Chris Goodin; first: 3,962.96
Douglas Trent; second: 3,952.43
Michael Graves; third: 3,750.48
Charles Crespo; fourth: 3,718.83
Daniel Lucente; fifth: 3,538.15
Doug Leeka; sixth: 3,522.92
Mike Forland; seventh: 3,284.25
Joseph GinSki; eighth: 0.00
Expert:
Gordie Meade; first: 4,000
Michael Parker; second: 3,686.27
Brian Byrdsong; third: 3,550.90
518 Scale:
Darrell Sprayberry; first: 1,000
Even Sayers; second: 648.22
The final scores for FAI/F3C:
 
FAI/F3C Semi Finals:
Danny Wang; first: 2,000
Yasunobu Muraki; second: 1,874.57
Timothy Diperi; third: 1,616.65
Wesley Minear; fourth: 1,323.37
FAI/F3N Finals:
Danny Wang; first: 1,000