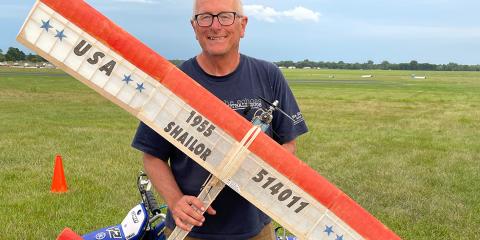 By Don DeLoach
All photos taken at 2022 Nats or prior
The Outdoor Free Flight (FF) Nationals (Nats) are back in Muncie, Indiana, this week, July 17-21. Under the sponsorship and volunteer support of the National Free Flight Society (NFFS), we'll fly more than 70 official and unofficial events this week, plus several informal, ad-hoc events.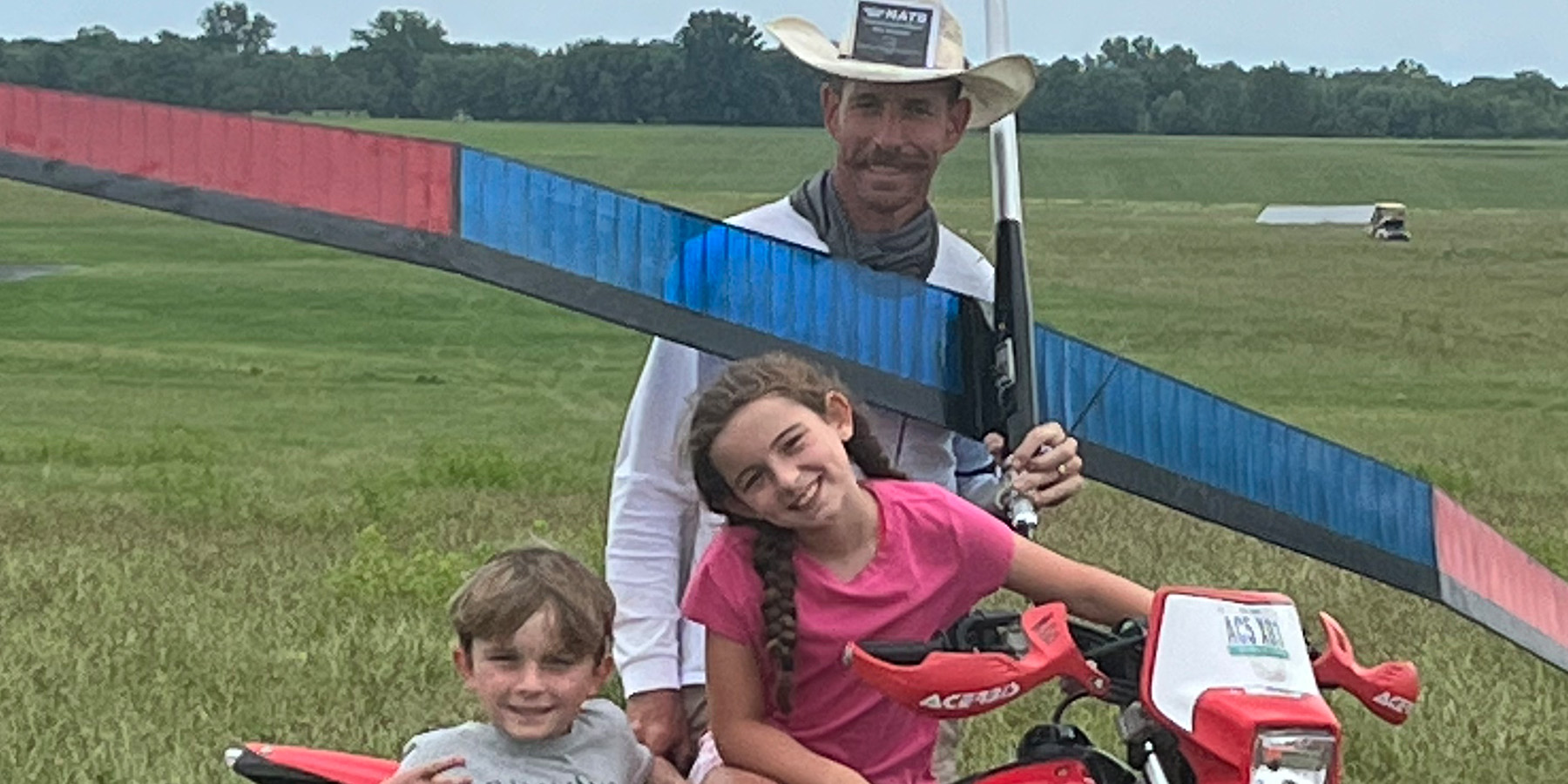 The weather forecast looks quite promising for the week, with only a couple of possible rain chances (50% on Monday and 30% on Wednesday) and high temperatures in the low eighties. Hooray!
This year's FF Nats Director is Greg Simon from the Detroit area. Greg is an experienced contest director and a seasoned Free Flighter, so this Nats should run very smoothly. Greg has assembled a large group of dedicated volunteers. NFFS director Lisa Pacelli will handle scorekeeping. Pat Murray and George Bredehoft will direct the Flying Aces Club (FAC) section on Wednesday, Thursday, and Friday. Without these volunteers, there would be no Nats. It is not too late to step forward and help … find Greg or any of the NFFS crew on the field!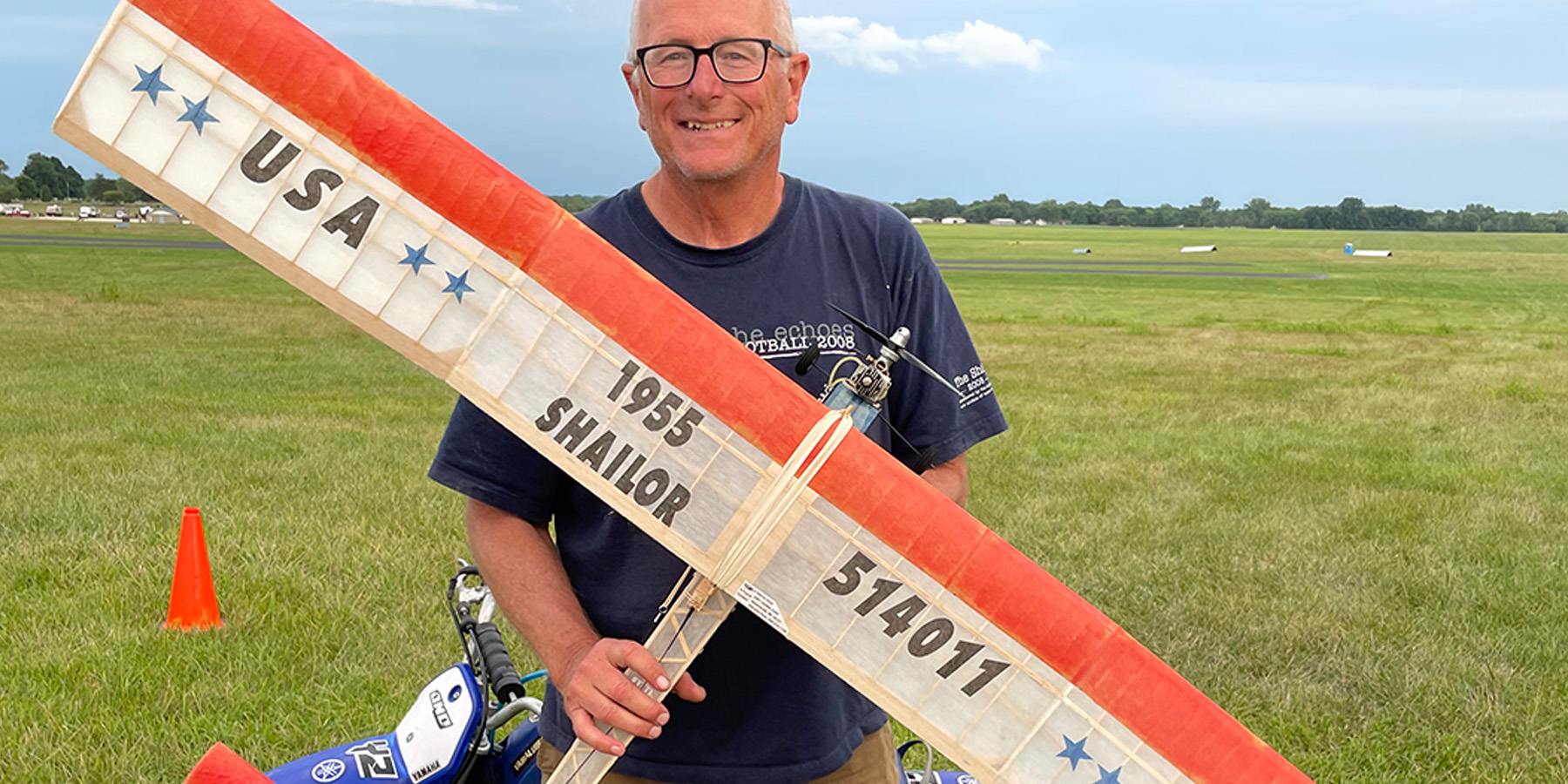 FF is diverse in its spectrum of complexity. FAI (F1) events usually feature the most technically advanced models. AMA and NFFS events are considered medium-tech. FAC and SAM events are for simple, old-fashioned balsa and tissue models. FAC features the only Scale events for FF; some are judged statically for fidelity to full-scale, but most are not.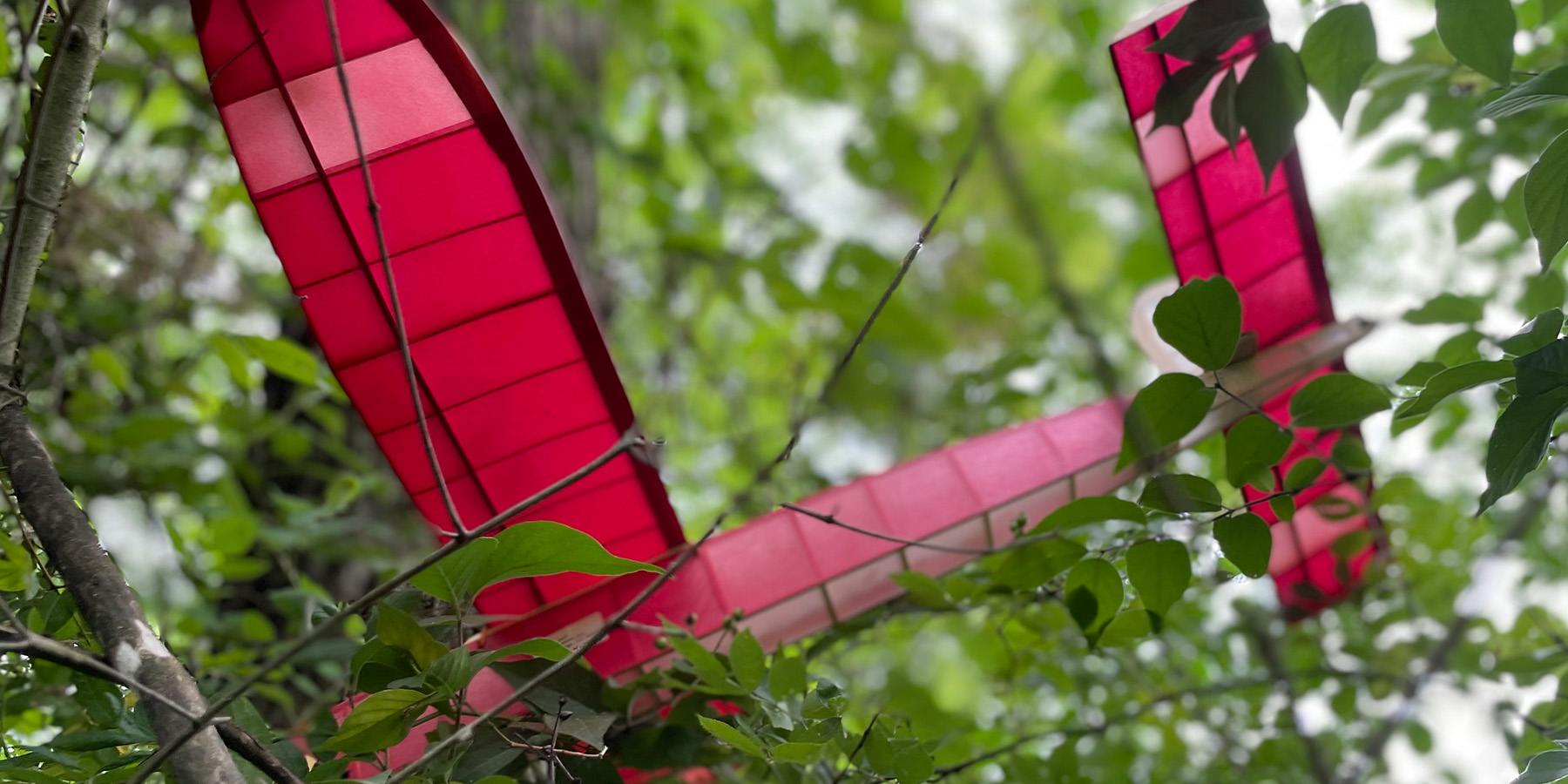 "On behalf of the NFFS Board, we would like to welcome all contestants to the 2023 Outdoor Free Flight National Championship. Our time to gather, fly, tell stories, compete, and, most of all, have FUN!
Let's hope for good weather all week."
--David Lindley, NFFS President.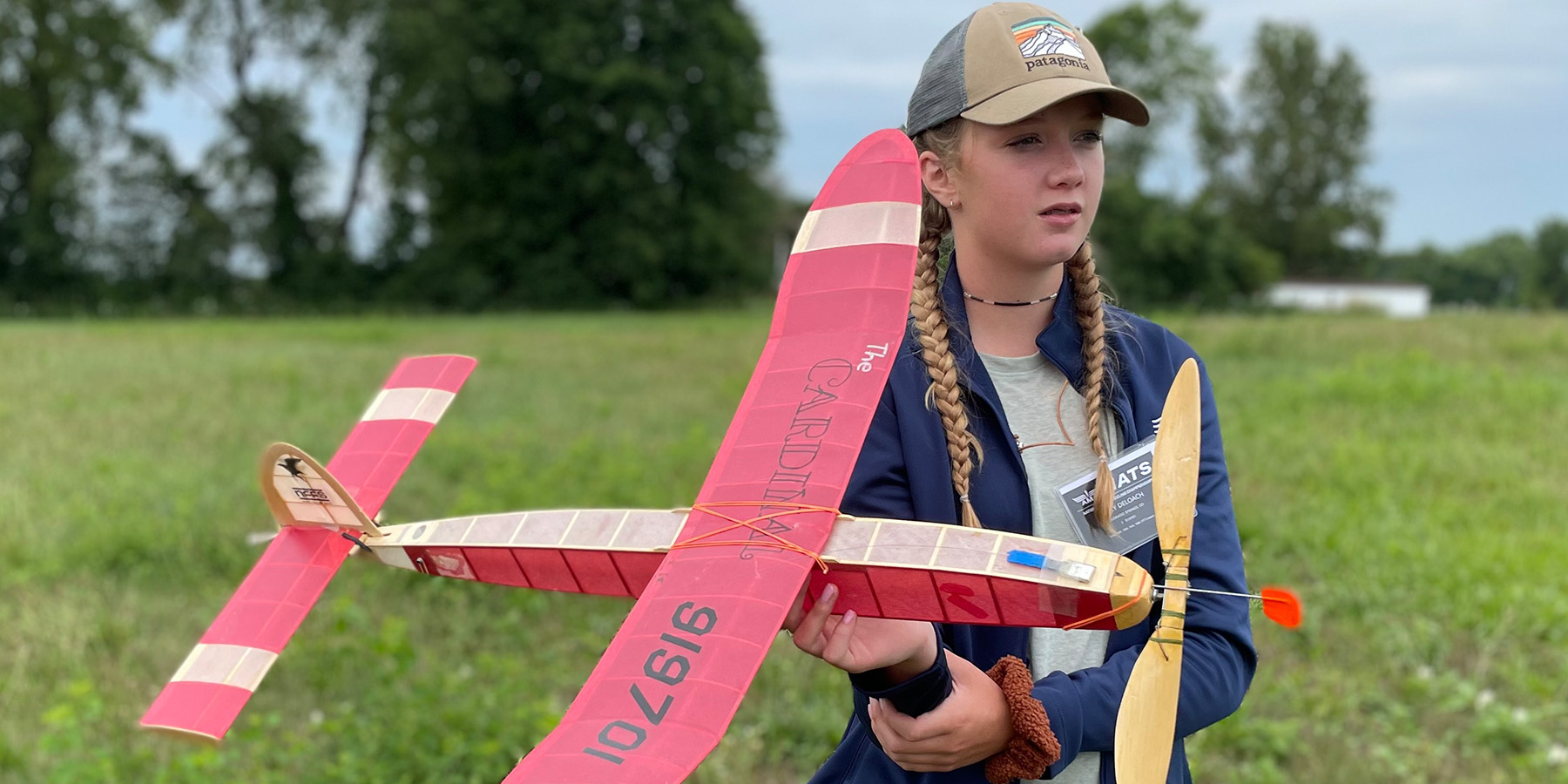 Most events are judged on pure duration—usually a total of three flights plus flyoffs to break ties. Competitors aim for a flight duration maximum ("max") which is based on the wind conditions and the size of the field. For most events at the Nats, the standard max is two minutes.
When a competitor attains three maxes in a row, they may proceed to attempt flyoff flights, which get progressively longer and more difficult. In FAI (F1) events, the max is usually longer (3 minutes or longer) and the number of regular flights preceding the flyoffs is either five or seven. Also, FAI competition is flown in one-hour rounds, whereas all other FF events are not. The small glider events must launch from the "pen," an approximately 50- x 50-foot square. The exciting FAC mass launch events feature several models launching together … the last one down is the winner!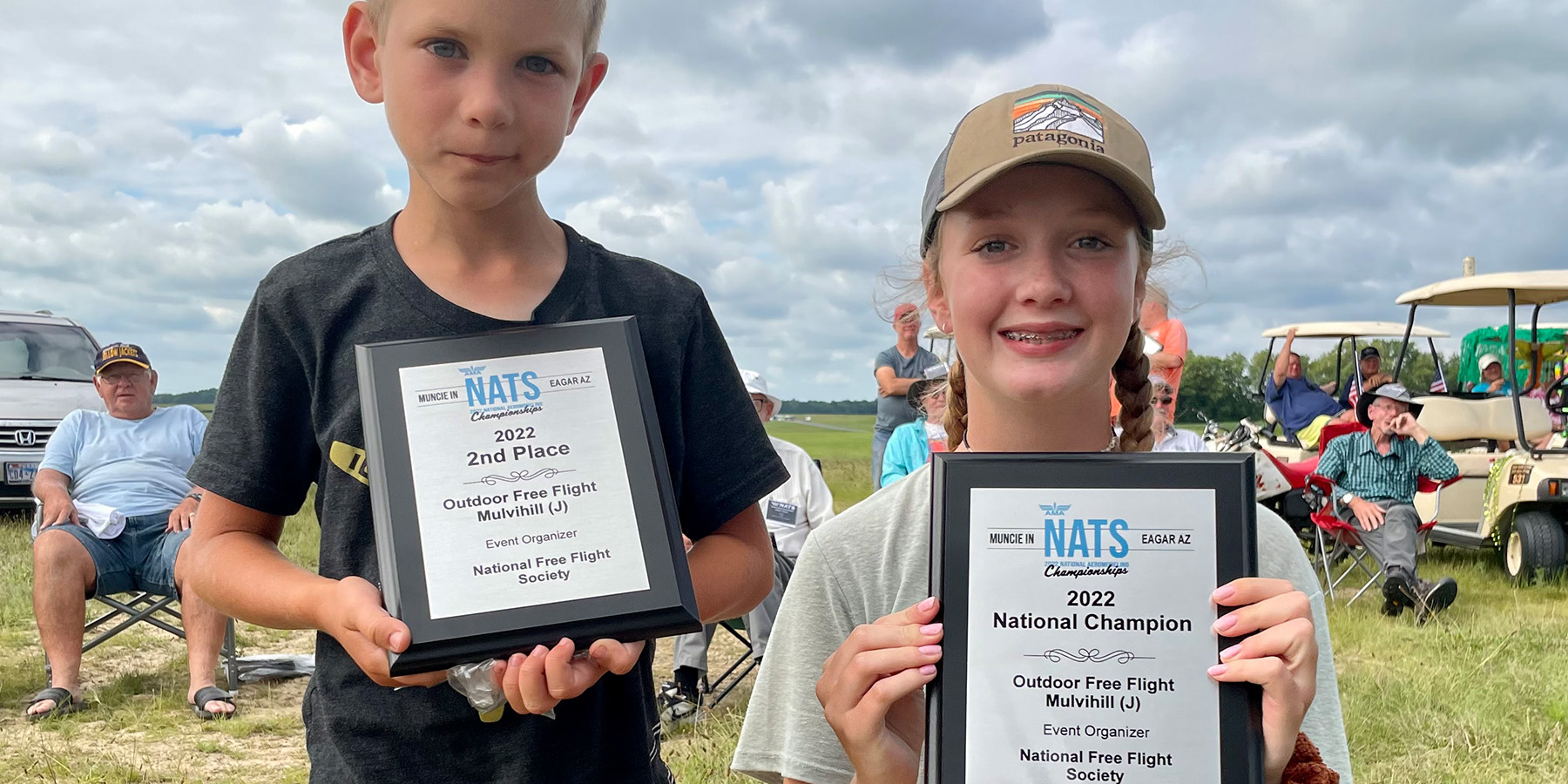 Thermals and GOOD LUCK to all competitors!