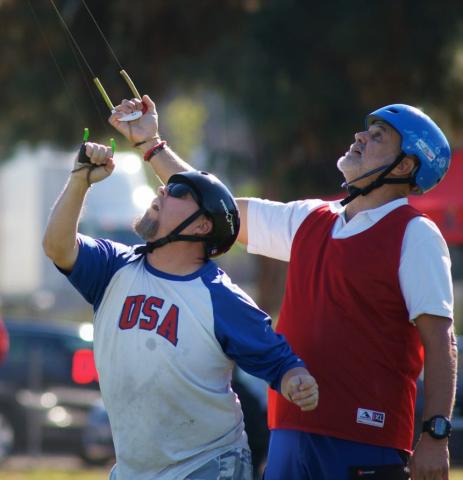 By Charlie Johnson 
The 2023 AMA Nationals (Nats) is the 100th anniversary of the first Nats, and it is also the 50th anniversary of the founding of the Miniature Aircraft Combat Association (MACA). The F2d Team Trials have been expanded from the normal two days for the triple elimination contest to three days for this cycle. The regular AMA events will follow the team selection starting on Monday. That's eight days of combat!
Monday and Tuesday will feature F2d Combat which is open to anyone. The MACA banquet will be Tuesday evening. A variation of F2d Combat called F2d Fast will be flown Wednesday. The event requires a single model with the same power plant as the FAI event, but AMA Fast rules are applied. Airtime and cuts are important, but cutting the string leader "kill" wins the match. Speed Limit Combat will be featured on Thursday, followed by 1/2A and Fast Combat on Friday. These events move along quicker because of the "kill" and, of course, some spectacular collisions ending the match far sooner than the five-minute match period.
This year's F2d team selection is even more exciting because there's a possibility that AMA will host the 2024 F2 World Championship in Muncie, Indiana. AMA first hosted the championship in 1984 in Chicopee, Massachusetts, and then again in 2004 at the current site in Muncie. The team selection determines not only the open members of the team plus alternates, but it also selects the junior and female pilots who will join the team. Mark Rudner became the first Junior World Champion in Shanghai in 1994. There are several junior contestants entered this cycle, as well as a couple of females. No free passes are given to any competitor; all, including juniors, females, and open competitors, fly in the same computer-drawn matches.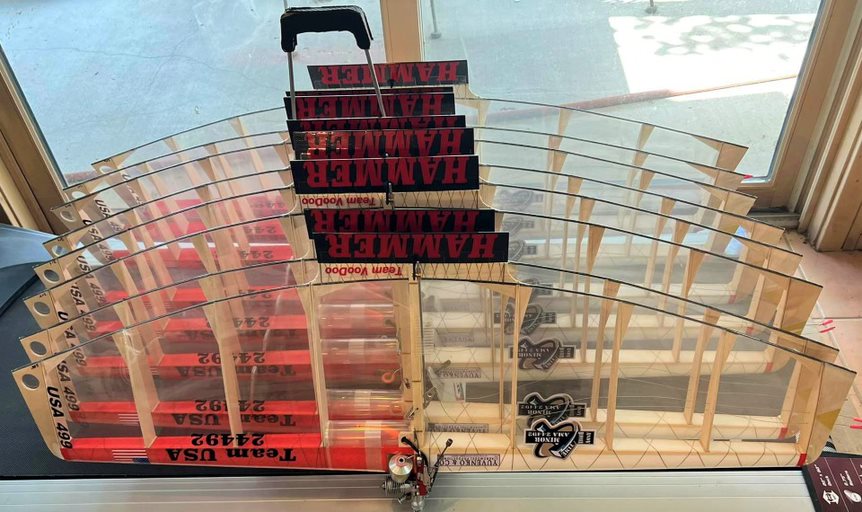 The organization and running of past team selections and Nats has been of the highest standards thanks to Dave Edwards, Arlene Mears, and their outstanding crew of officials. Contestants, especially juniors and females, as well as the officiating crew will be featured in later reports in NatsNews.