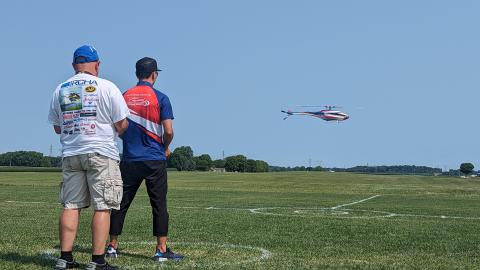 By Michael Parker
Tuesday morning was another cool and calm day. Surprisingly, the wind held off until well into the afternoon. This resulted in everyone performing better in their rounds.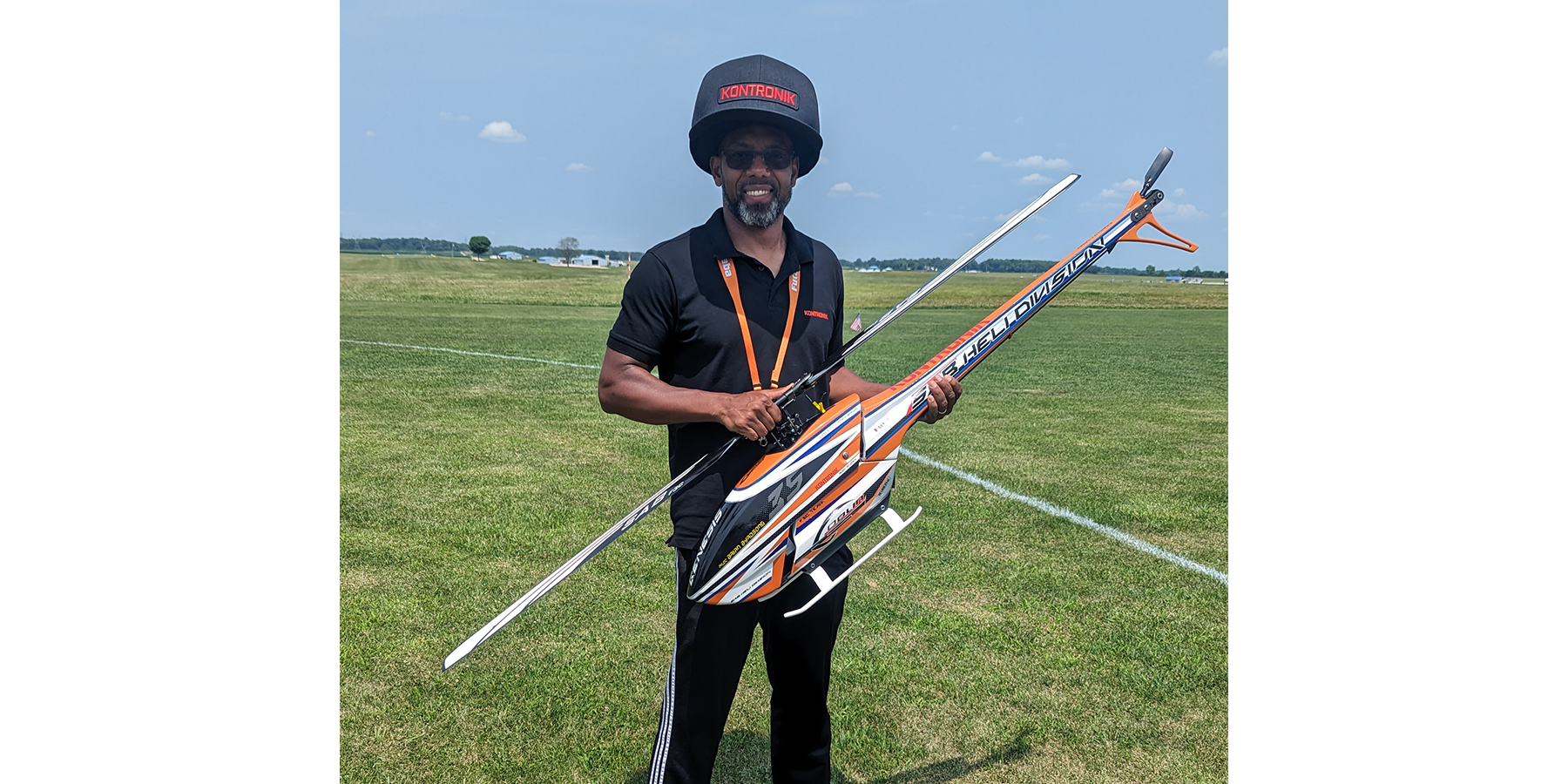 Today, we finished the Sportsman class. There was a very close call between first and second place. In the end, Chris Goodin took the win, followed by Doug Trent with second and Michael Graves in third. The final score for first and second place was so close. Only a ten-point difference separates them in their normalized scores.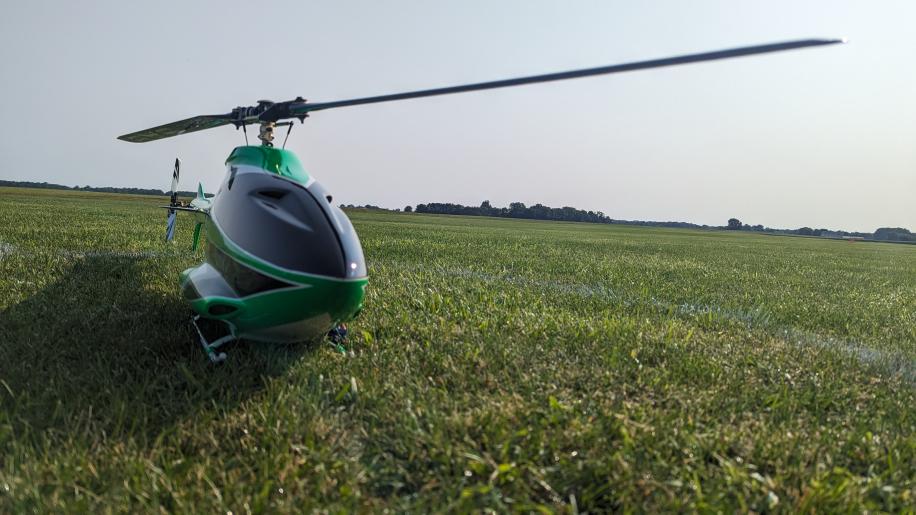 We also finished Expert class. Gordie Meade finished first, Michael Parker finished second, and Brian Byrdsong finished third.
Because of the lack of wind and clouds, the sunrays were brutal on the judges and pilots. At the end of the day, we decided to cut the day short and finish our last three rounds of F3C in the morning.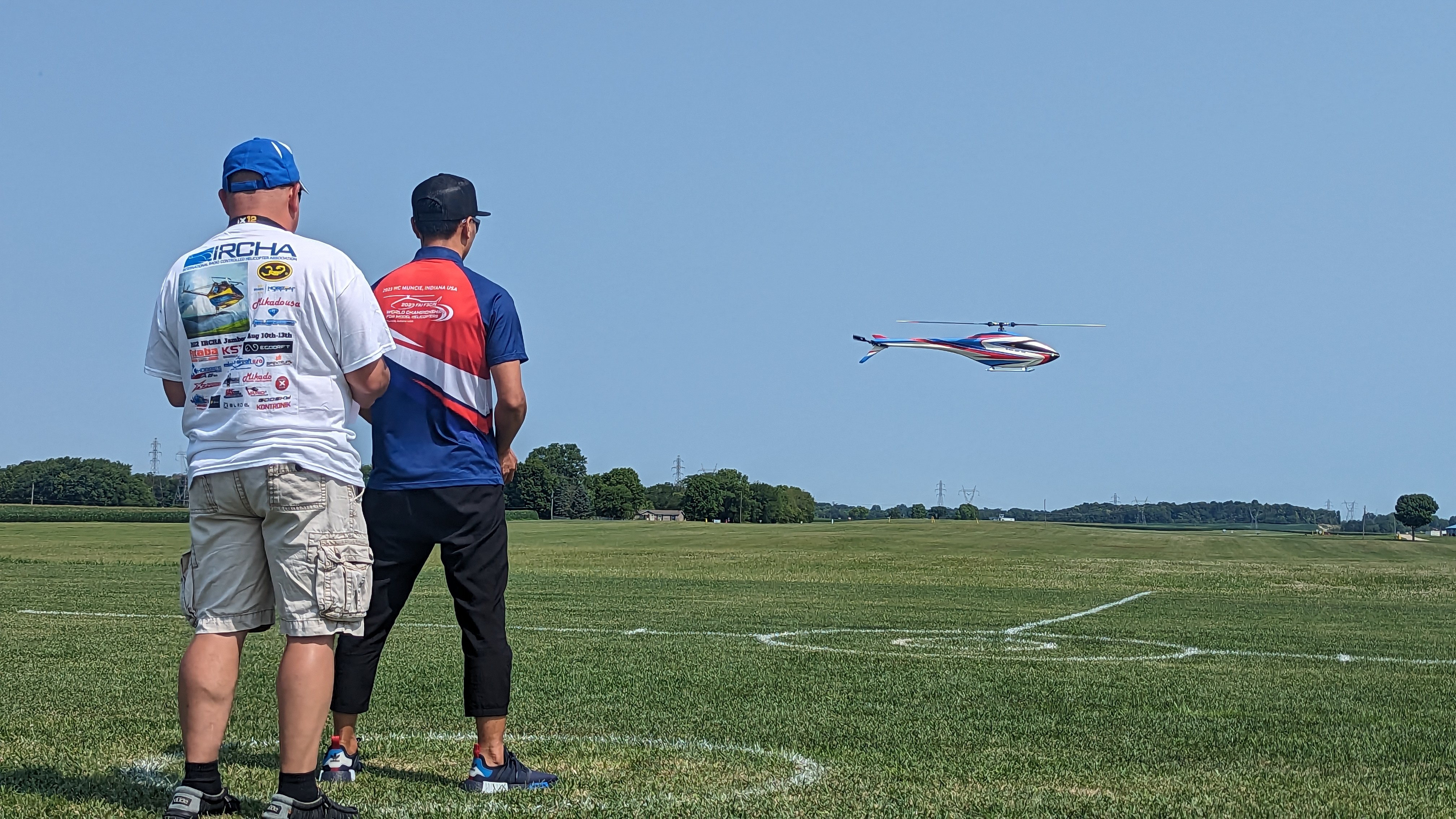 Everyone put in a ton of work today to keep the event flowing and organized. There was also a lot of camaraderie with the veteran pilots and the newer pilots. Every new pilot gained a wealth of knowledge that they will retain for future events to come.
We still have a tight battle for first place in F3C. It's all going to the last three rounds to determine who will take the National Champion title.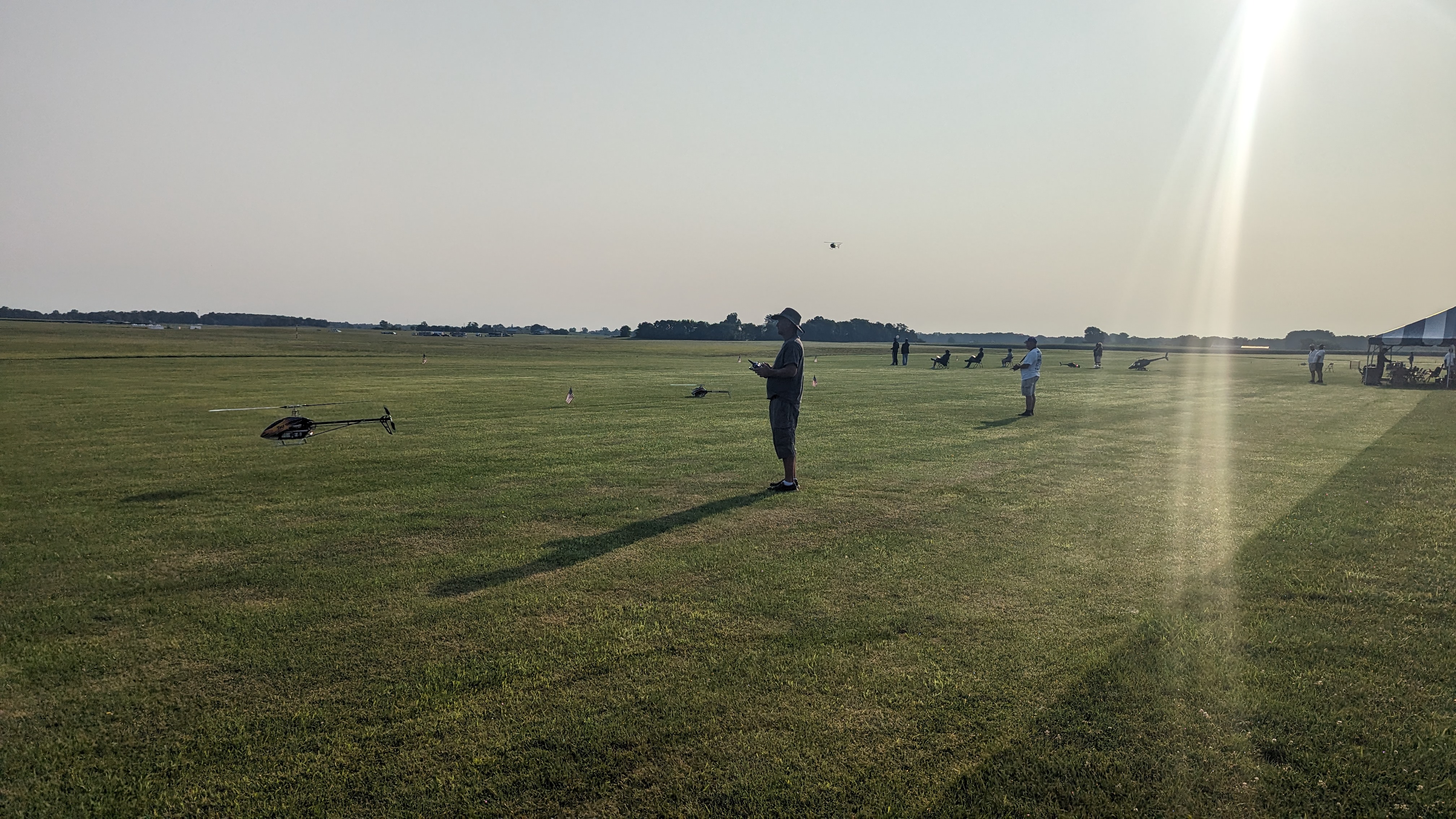 The final scores for the AMA Classes:
Sportsman:
Chris Goodin; first: 3,962.96
Douglas Trent; second: 3,952.43
Michael Graves; third: 3,750.48
Charles Crespo; fourth: 3,718.83
Daniel Lucente; fifth: 3,538.15
Doug Leeka; sixth: 3,522.92
Mike Forland; seventh: 3,284.25
Joseph GinSki; eighth: 0.00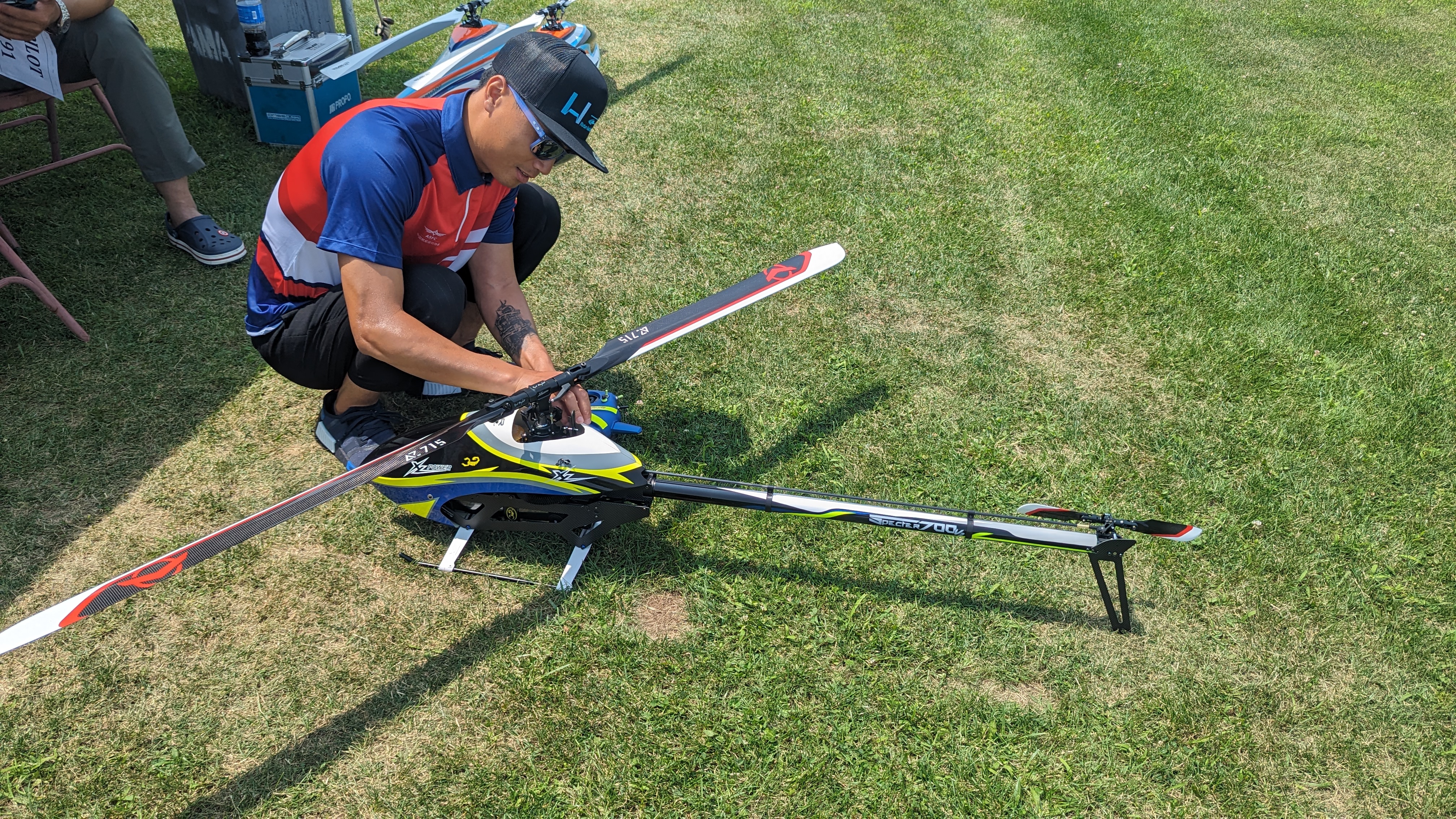 Expert:
Gordie Meade; first: 4,000
Michael Parker; second: 3,686.27
Brian Byrdsong; third: 3,550.90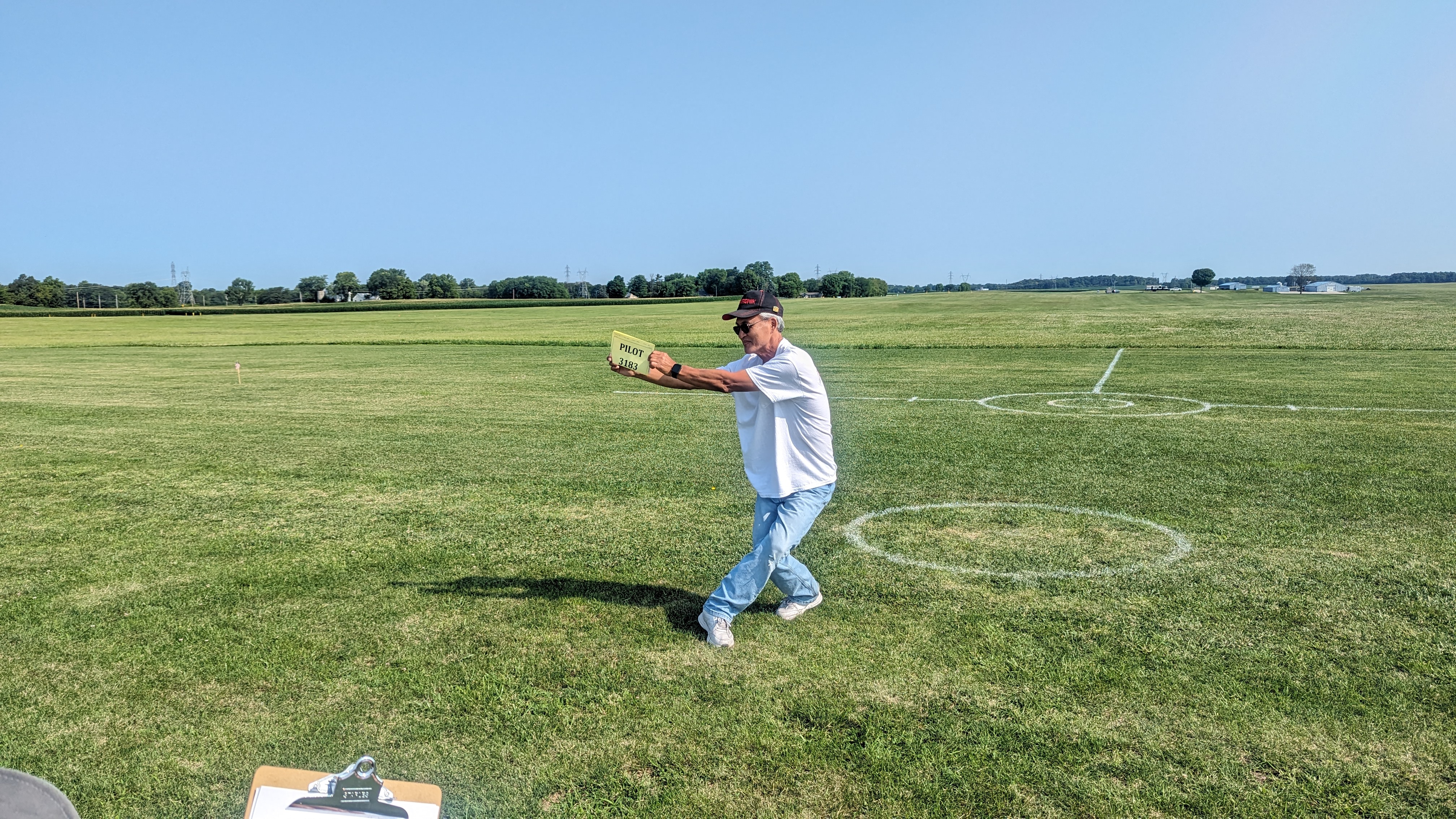 Current scores for FAI/F3C:
FAI/F3C Semi Finals:
Danny Wang; first: 2,000
Yasunobu Muraki; second: 1,874.57
Timothy Diperi; third: 1,616.65
Wesley Minear; fourth: 1,323.37