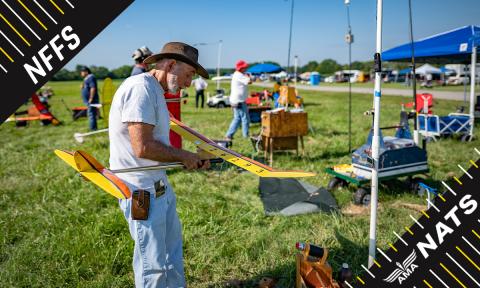 The following message is from Dave Lindley, president of the National Free Flight Society (NFFS):
It is with great regret, that AMA and NFFS today announce that the current COVID-19 pandemic has forced the cancellation of the Outdoor Free Flight Nats scheduled for July 27-31, 2020, in Muncie, Indiana. We do not anticipate that there will be a rescheduling of this event in 2020. Anyone that had already registered WILL be refunded 100% by AMA automatically.
Obviously, the health and safety of contestants is our primary concern and we could not find a reasonable accommodation to present a National Championship contest and ensure the safety of contestants travelling from across the country where this pandemic continues to impact daily life.
Dave Lindley
NFFS President