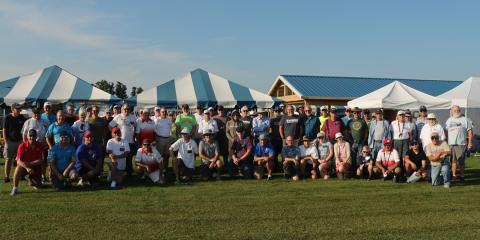 By Fred Cronenwett
Static got started early with check-in to get the models weighed, and then the pilots lined up the models to be judged. Instead of being on the flight line near the runway in the RC area, we were across the road in an open area with a large tent and plenty of room to spread out.
The large tent was much appreciated to get out of the sun. Static judging was completed at 2 p.m., at which point we moved to the Control Line (CL) flying area on the north side of the property at Site 6. The asphalt is in need of repairs to fill some cracks. Long-term Site 6 needs to be repaved.
The FAI F4B flights, which had five pilots entered, were flown first. Round one of the F4B flights were completed. Later in the evening, Round two for F4B started when I was leaving Site 6 at 8 p.m. It was a long day since we had all arrived for Static judging at 7 a.m. We were flying by 3:30 p.m. and we flew Round one for the AMA events, which included Sport, Profile, Team, Fun, and 1/2A Scale.
There were more models with retractable landing gear than in the past. There were multiple foam models that were designed for RC flying but were converted to CL flying.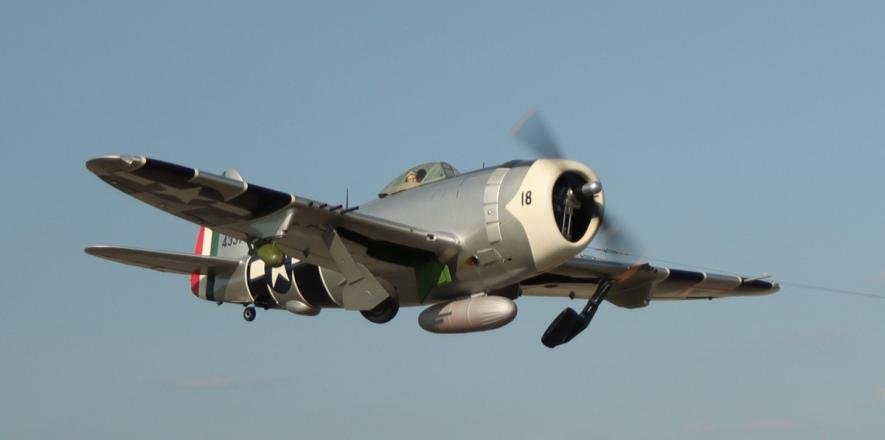 Fun Scale comes down to fractions of points. After Round one was completed, there was a .25-point difference between Mike McHenry and Fred Cronenwett. Mike is flying his P-39, and I am flying an older A-26 Invader that was built by an older club member (St. Louis Lafayette Esquadrille) that flew in the 2001 Nationals, Walt Brownell.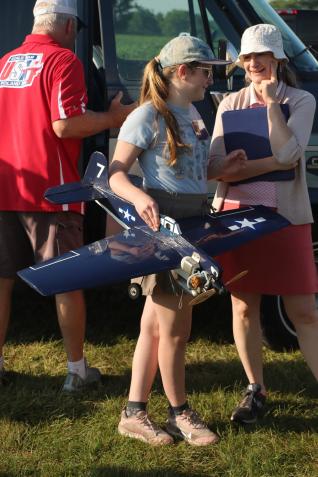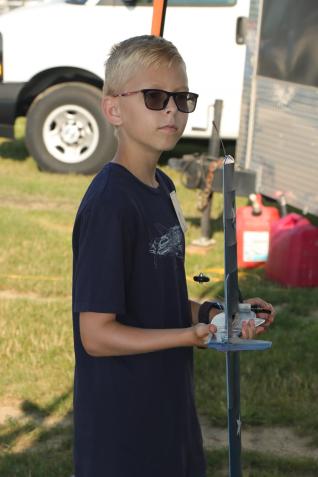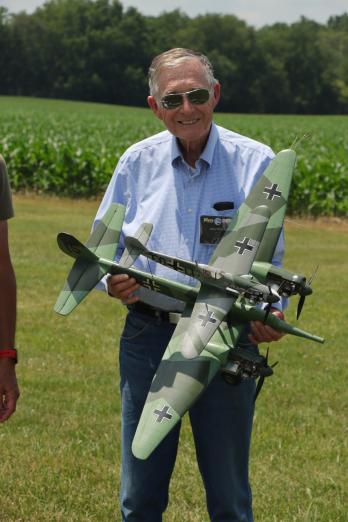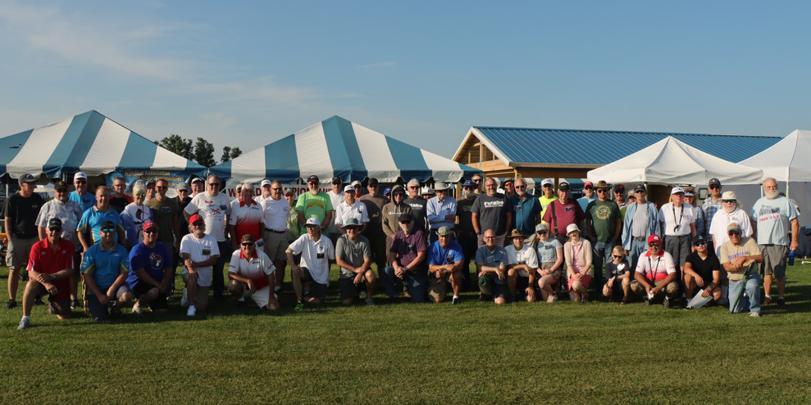 In Profile Scale, more flight scores need to be flown before it will be known how that will play out.
Team Scale is also very close in points between two teams. So, the flights flown in Rounds two through four will determine who wins there. Again, down to half of a point will make the difference.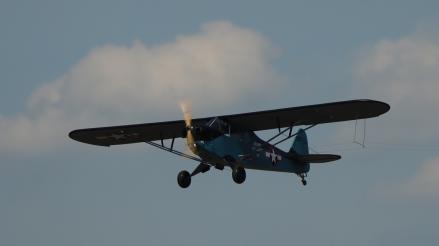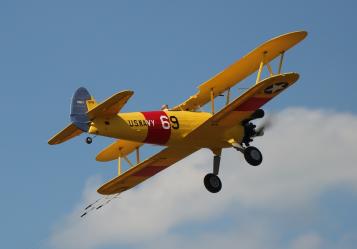 In Sport Scale, five of the six models scored 96 or higher in static points, but had a wide variety of flight points. In that event, the flight scores in Rounds two through four will determine how that works out. Any of the five models that scored high in static judging could win that event.
There were several models that were unique. Keith Trostle's German Mistel, which is a Ju-88 with the Bf-109 attached to the Ju-88, tops my list. The German Me-262 electric-ducted fan looked really good in the air with the gear retracted. We had two flying boats using the option to attach wheels to the model to allow them to fly from the asphalt. Keith Trostle's XF-11 with .020-size motors had some problems with getting motors to cooperate.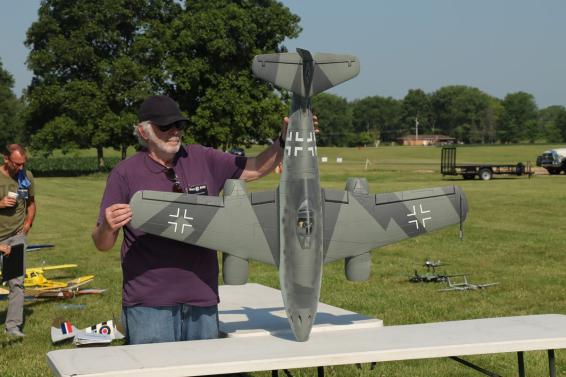 It's common to have technical problems with models during the flying portion, so we had our fair share of those problems today. The models ranged in size from 96 inches down to the small, .020 powered XF-11.
There is still more flying that needs to be done too, so we will see what the weather brings for us on Saturday.
Land softly!