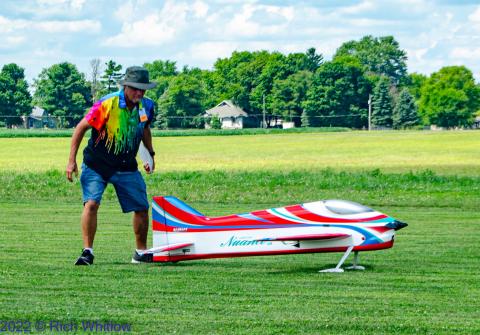 By Lee Ray and NatsNews staff
Photos by Rich Whitlow and Matt Baccari
The 2022 RC Aerobatics Nats took place August 1-5 at the International Aeromodeling Center in Muncie, Indiana. Part of the contest was the team selection for the next FAI F3A World Championship.
The top three in the F3A class who will represent the US at the next World Championship are Andrew Jesky, Jason Shulman, and Peter Collinson. The names of those who will be on Team USA were announced Friday, August 5, at the annual awards dinner.
One pilot who competed in the Advanced Class, and who took home the second-place plaque this year, was Matt Baccari, of Houston. Matt shared that he believed this was the first year that all of the aircraft competing in the RC Aerobatics (Pattern) Nats were electric powered. He stated that two pilots planned to compete with YS glow-powered engines but switched to electric power.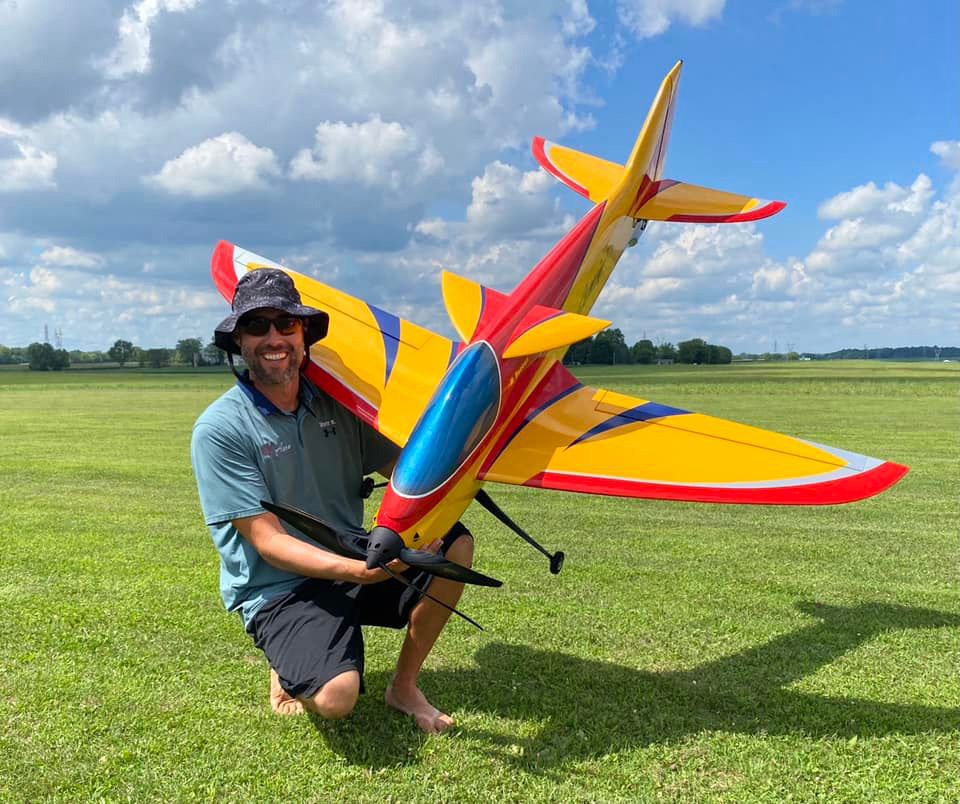 Although most flew on 10S battery packs, 12S packs can be used from Sportsman through Master classes. Matt added, "12 cells has a few key advantages ... we are pulling less amps. Less amps means a cooler powerplant, and better efficiency.  Also, 6-cell packs are so much easier to source than 5-cell packs. FAI events are limited to 10 cells, but they may update the rules to allow 12 cells in the future."
As those who have competed at the Nats in Muncie know, the weather can be unpredictable. Fortunately, the weather for this year's RC Aerobatics Nats was mostly fair and enjoyable. On Wednesday, August 3, pilots had to contend with 15 to 18 mph crosswinds that made competing tougher for everyone.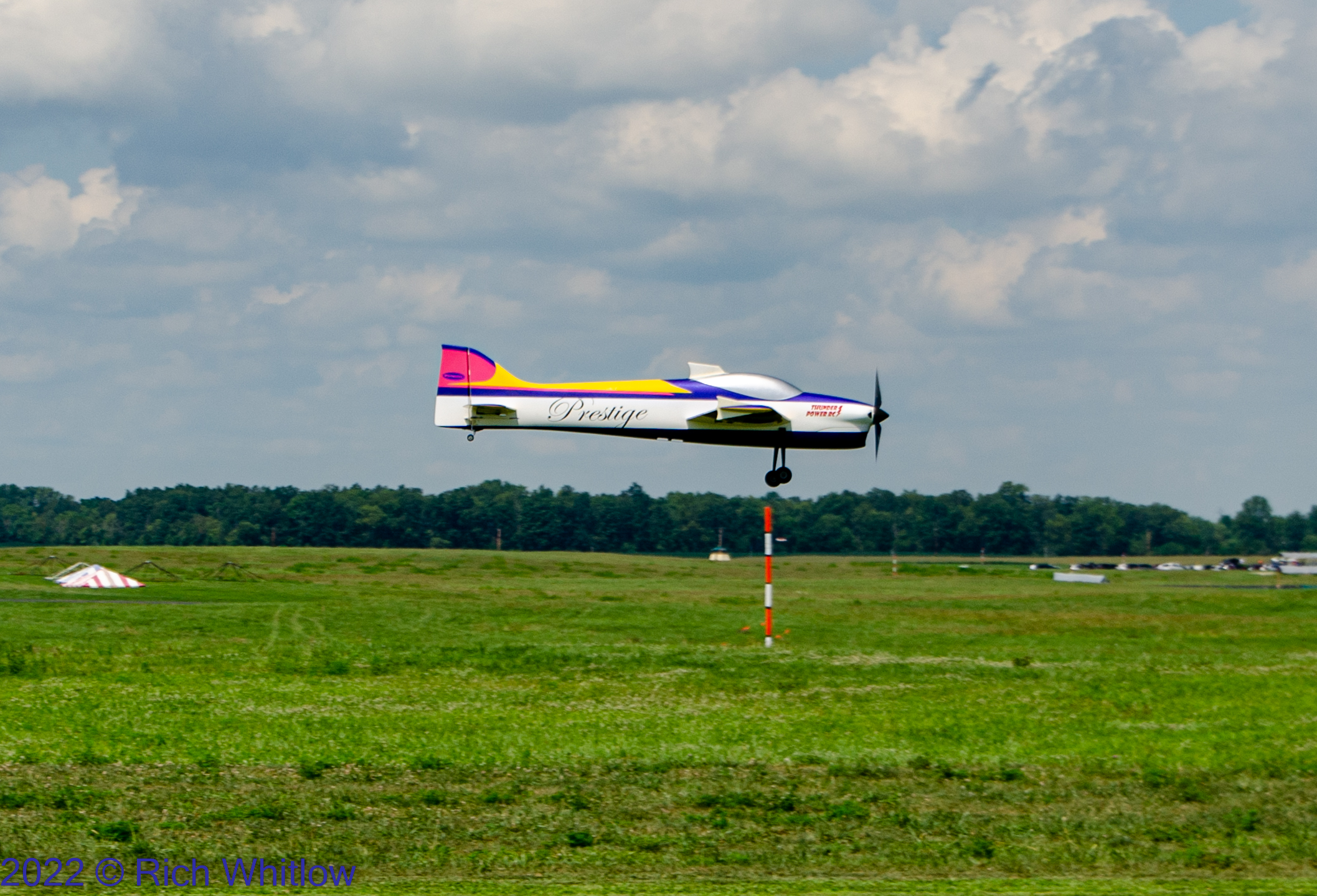 Early in the week of the contest, Matt shared an update with his friend and AMA Social Media Manager Lee Ray: "Everything has been running smoothly, no drama. There have been some cool seminars in the evening including a trimming seminar with Bryan Hebert from CKAero and a flight coach seminar by Rusty Dose. Flight Coach is a GPS tracker that shows your flight path during flight. It logs your flight, and then you can look at how an image and see how you did in your maneuvers … pretty cool."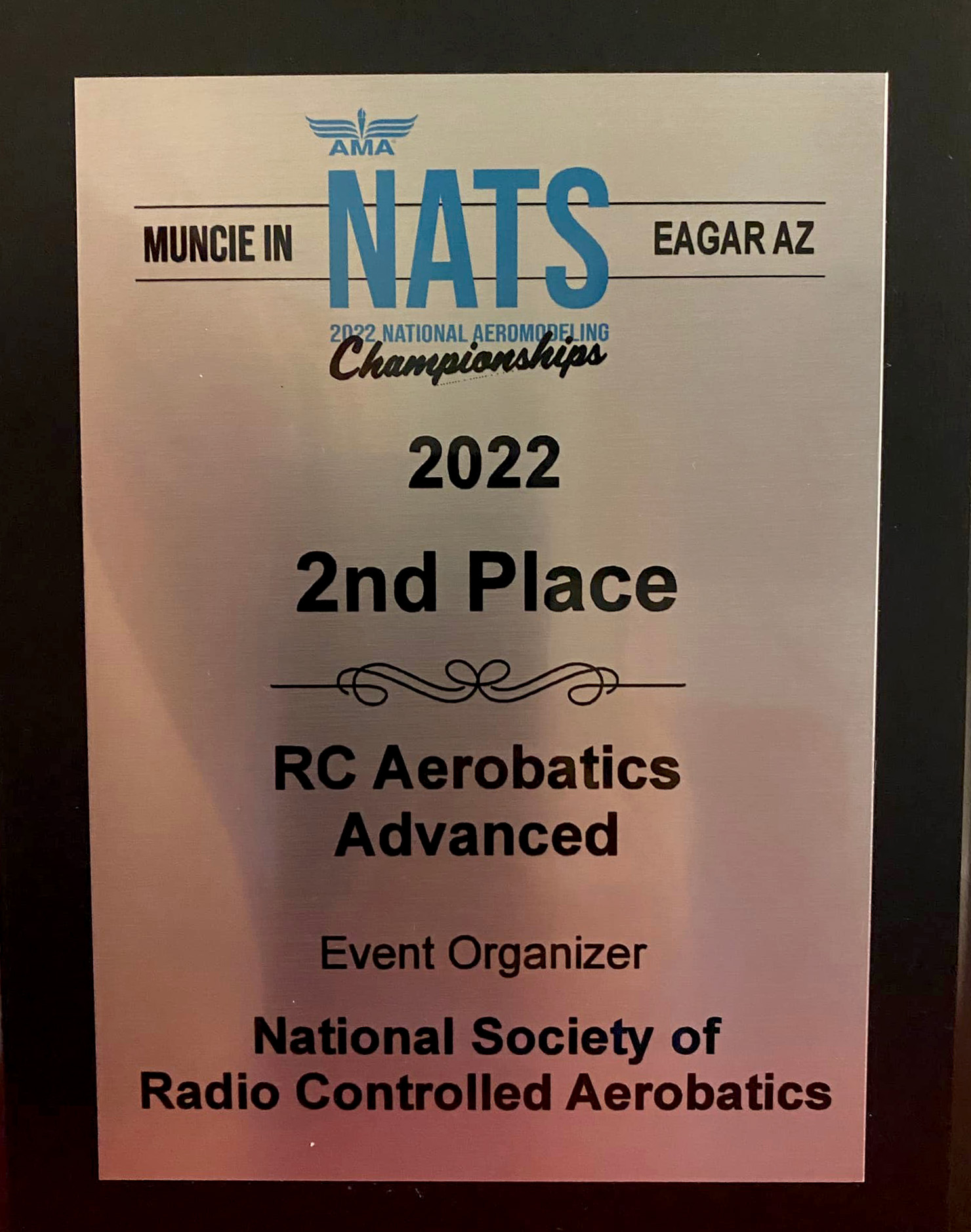 The annual awards dinner took place at Vera Mae's Bistro in downtown Muncie. A new addition to the banquet this year was the announcement of the first class of the National Society of Radio Controlled Aerobatics (NSRCA) Hall of Fame. The following individuals were named as inductees:
Joe Bridi
Ron Chidgey
Steve Helms
Jim Oddino
Betty Stream
Ron Van Putte
"Their vision and commitment have made our sport of precision aerobatics what it is today," Charlie Barrera, NSRCA president, stated on social media. You can view a video of the inductees at https://www.facebook.com/nsrca.
To see all of the scores from the RC Aerobatics Nats, visit http://patternscoring.com/568e7ed4-fecf-4994-a463-4bf328dbdff5. Jon Dieringer served as the contest director.
See additional photos from the contest at https://www.flickr.com/photos/whitlow/albums/72177720301185934.