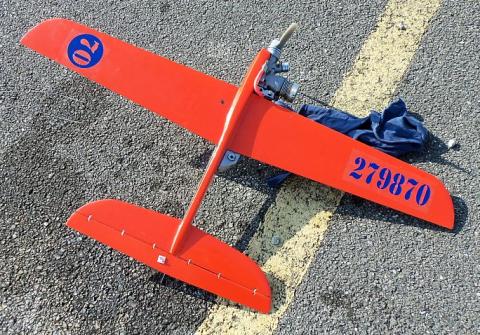 By Tim Stone
Control Line Racing ran a shortened schedule on Wednesday, July 20, due to weather conditions. The wind picked up early and continued through the morning, gusting to about 30 mph. We were able to get in Texas Quickie Rat, but Dallas Sport Goodyear was voted by fliers to move to Thursday morning.
Seven teams entered. two 70-lap races. Each was run with no final race. Bill Lee led the pace in the first round with his battle-tested gold airplane. His time was a decent 3:14. Bill Bischoff ran a few seconds behind Bill Lee, with Mike Greb pitting.
Bob Oge was also in the second round and made a divot in the asphalt when his leadout guide failed. Round three saw Richard K put in a decent time, but with poor initial pits.
Chuck Barnes struggled with equipment—a bad quick fill kept him from posting a good score. Round four saw Canadian Paul Gibeault and Washington state native Mike Hazel run an odd man race, with Bill Lee volunteering to fly traffic.
By that time, the wind was really gusting, and it forced Paul's' plane to wingover and scar the asphalt a wee bit more.
The final finish was 1) Bill Lee/ Bill Bischof, 2) Bill Bischoff/ Bill Lee, 3) Barnes/Barnes.
Dallas Sport was moved to early Thursday.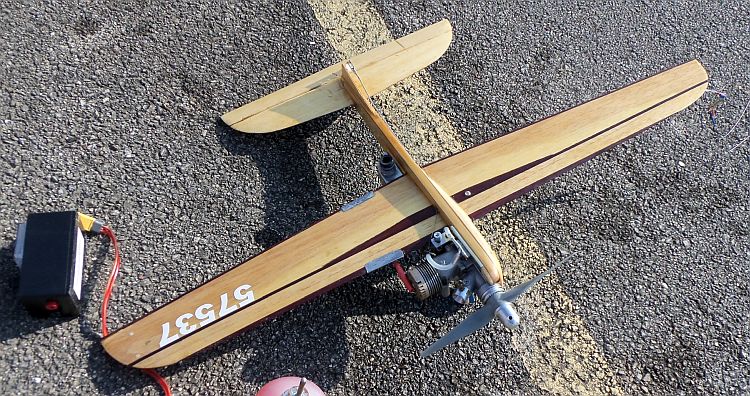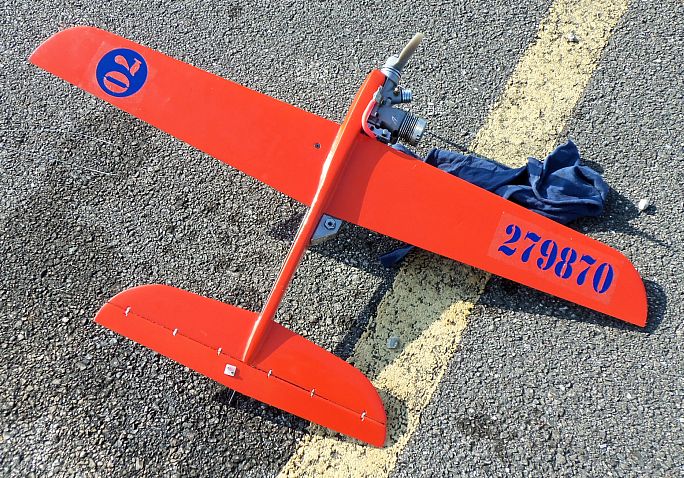 NatsNews content is the sole responsibility of the author.