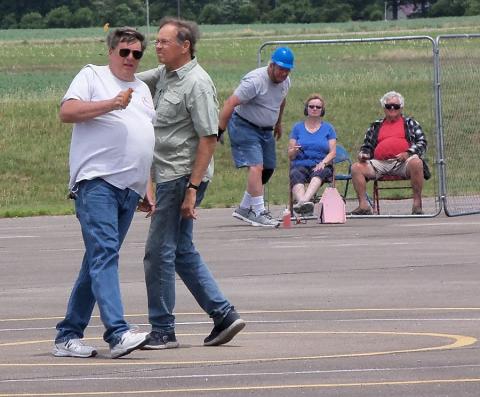 By Tim Stone
Two events were run Thursday, NCLRA Clown Race & Super Slow Rat/Fox Race (SSR) combined. Weather was again an issue as gusts up around 30 mph made racing very difficult. SSR is a "no shutoff" event, so it became a real chore for pilots to get planes landed, and in a good pitting position.
Clown Race, once popular in the East and West Coast enclaves, has never really taken off at the national level. Some are questioning if this should be part of the Nats. Only three entrants showed up and 2 or 3 other pre-entries scratched before the race. Chuck Barnes Sr. and Jr. entered, as well as Richard Kujeko after fixing a broken pushrod connection. Engines used were O.S. .18 TZ and O.S. 18 VX. Seven-and-a-half-minute heats were run. Results to follow.
Pat King (PDK LLC.com) sponsored SSR again. His kit of Bill Bischoff's excellent Mockingbird design was a favorite, with about half of the entries using this kit.
SSR had 10 entries and it was decided to run 2-up heats because of the extreme wind conditions. Each contestant was allowed two100-lap races with no final race run. Quite a few competitors declined to post a second time due to the wind. This allowed for a number of solo races ("bunny runs"), which really skewed the results and took away from the excitement of what Control Line Racing really should be.
There were a number of wind casualties. Excellent times were posted by the top three finishers: Bill Bischoff, Mike Greb, and Tim Stone.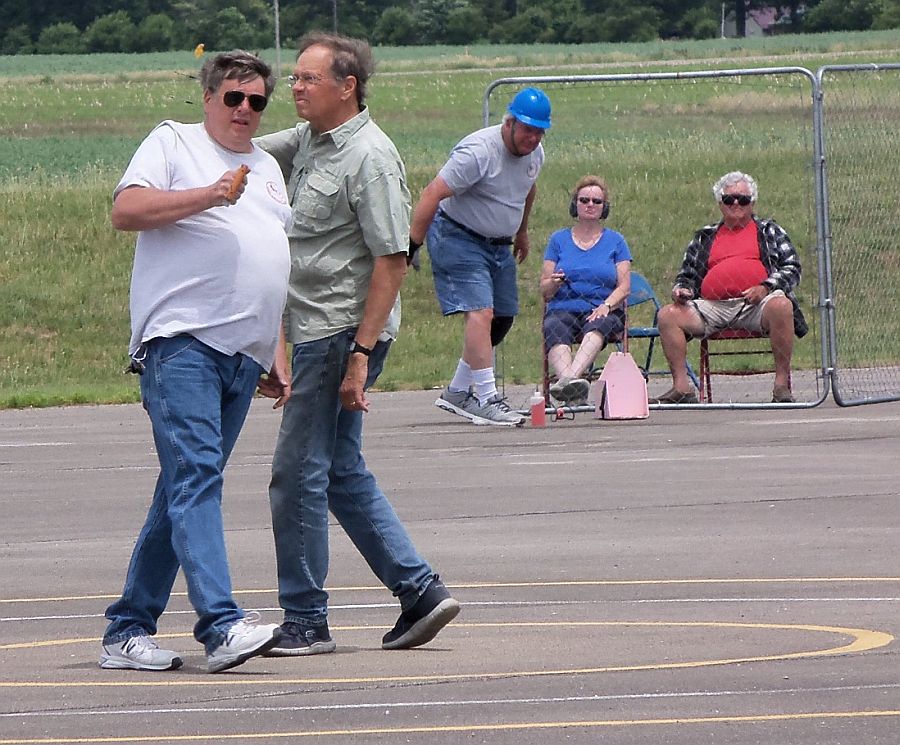 Bill Bischoff and Tim Stone in SSR heat race.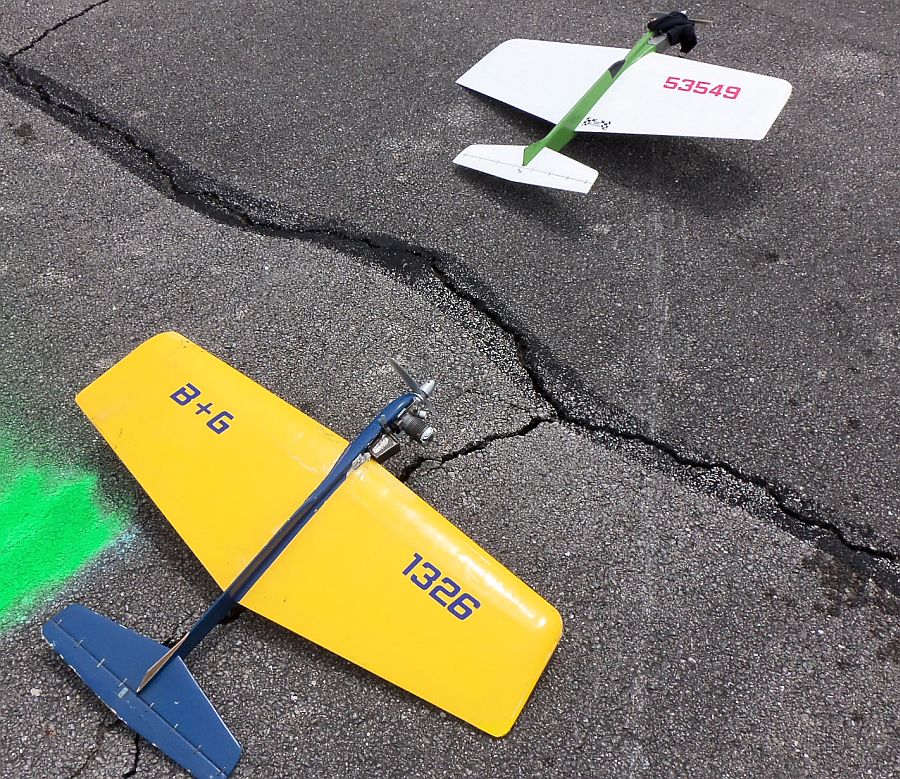 Bischoff's and Greb's SSR Mockingbirds.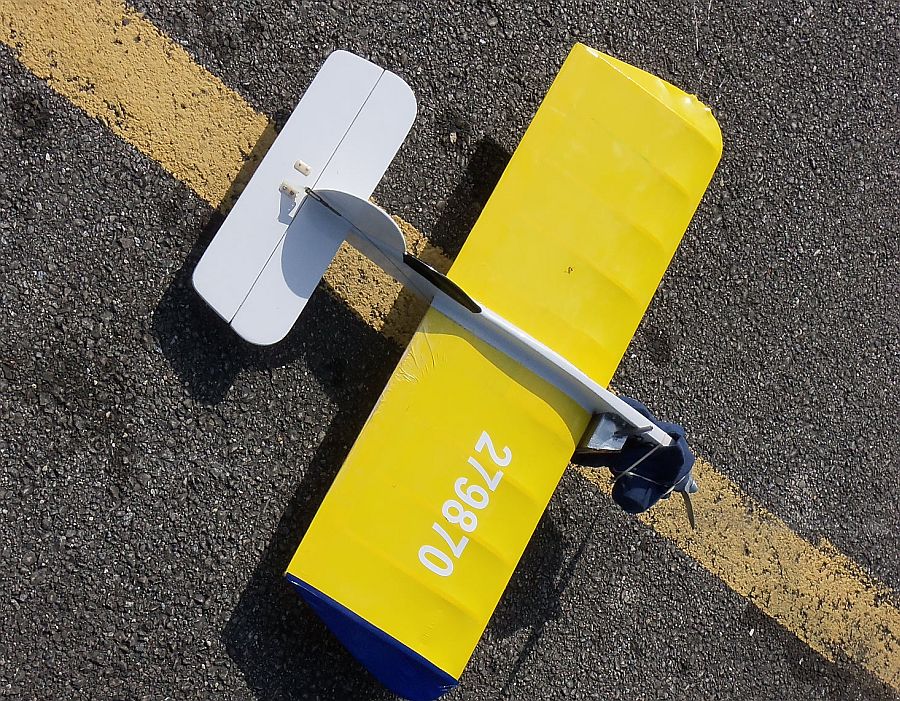 Chuck Barnes Jr.' s Clown racer.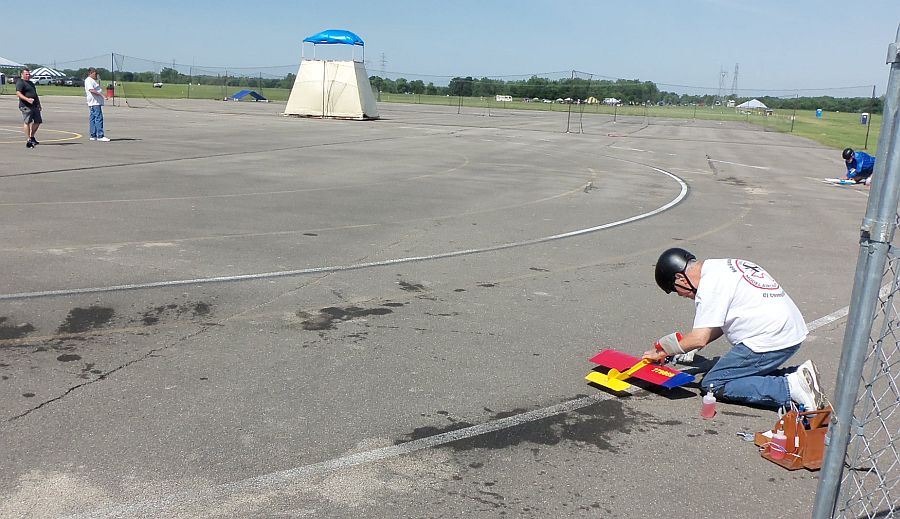 Pre-race warmup.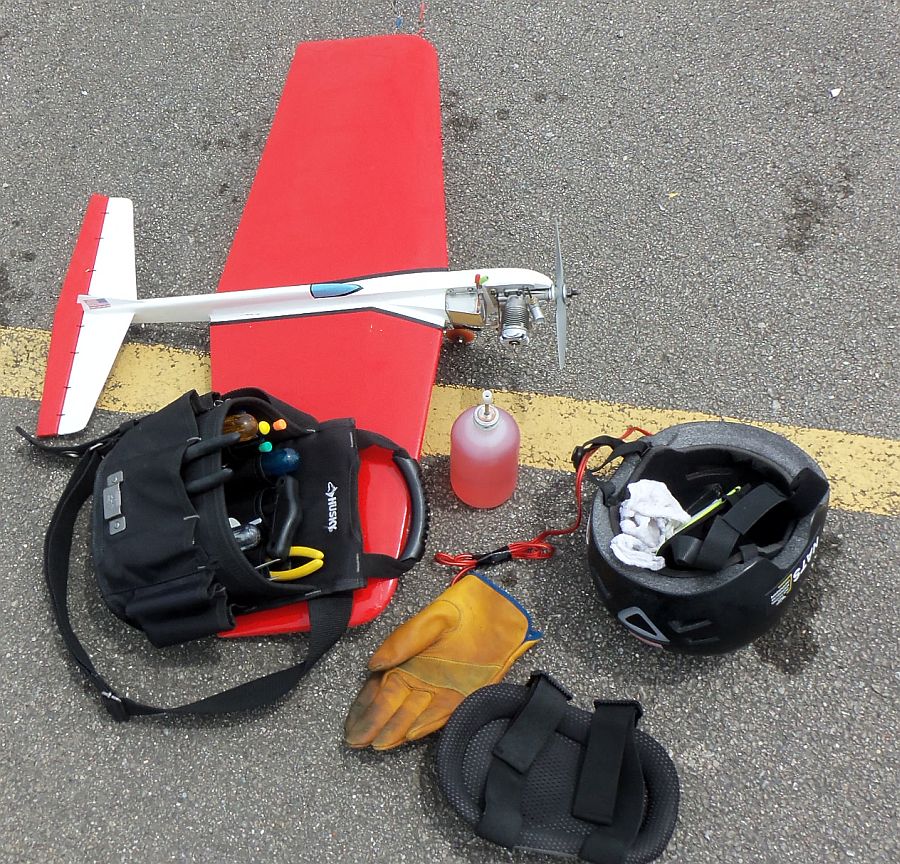 Richard Kucejko's SSR with pit gear.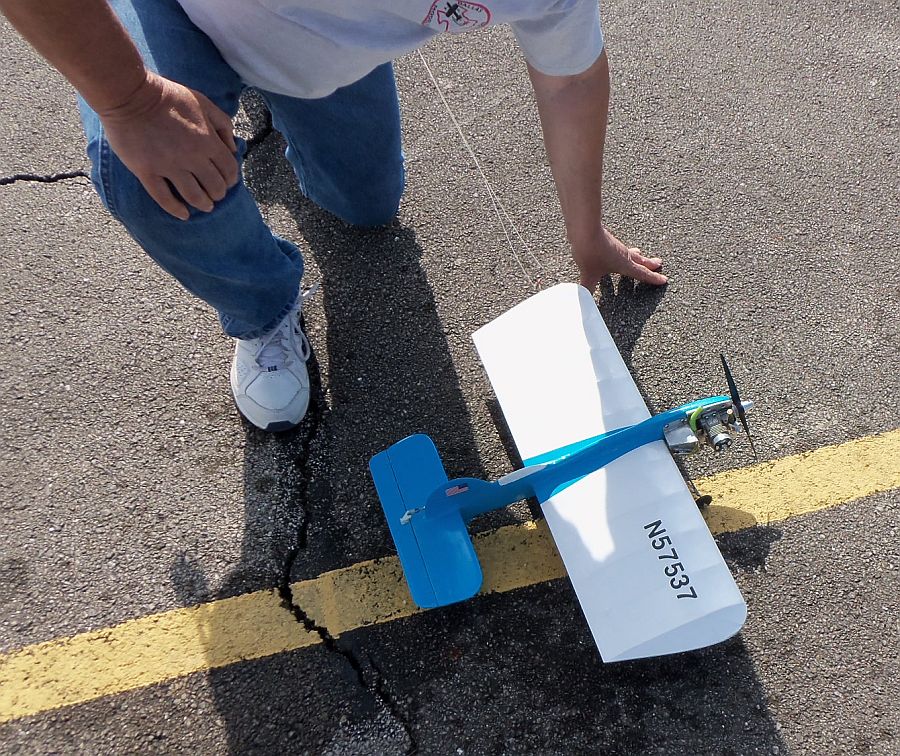 Richard Kucejko's Clown racer in pits.
Photo by Rachelle Haughn.
Haughn photo.
Haughn photo.