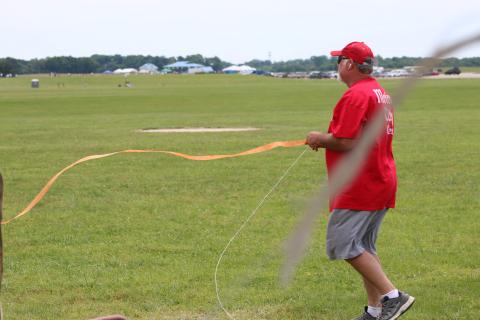 Photos by Rachelle Haughn
Speed Combat took place Thursday afternoon at Control Line (CL) Combat. The strong wind made for some interesting flights on the final day of the CL Combat contest.
Mike Evans prepares to fly.
Bobby Mears and Leonardo Silva compete.
Some friendly competition.
Bill Maywald launches for Russ Wilcox.
Ron Columbo and Steve Kott.
Mike Evans and Russ Wilcox.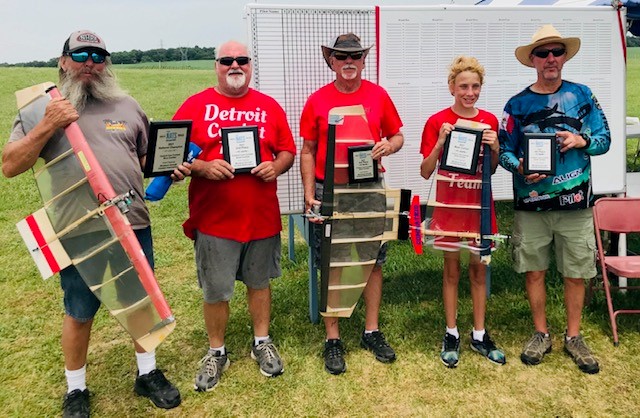 Thursday's Speed Limit Combat winners (L-R): Russ Wilcox, first; Mike Evans, second; Bob Mears, third; Sam Londke, Best Junior; and Leonardo Silva, fourth. Photo by Mike Londke.

Sam Londke won the Best Junior award. Londke photo.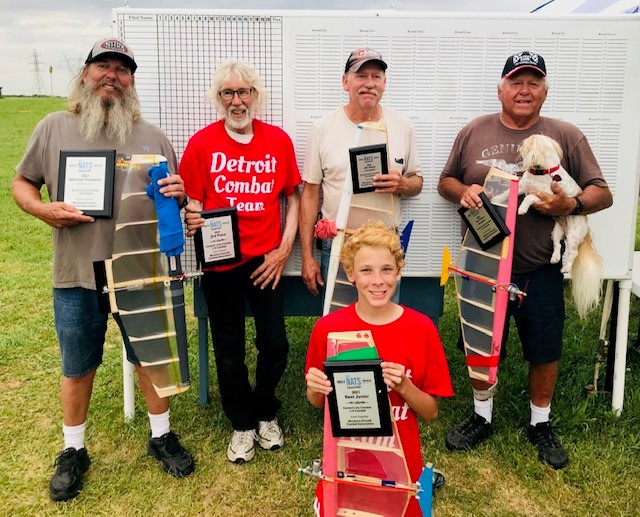 Russ Wilcox 1st, Ed Brzys 2nd, Richard Stubblefield 3rd, Dan Kinder 4th, and Best Junior Samuel Londke. Londke photo.