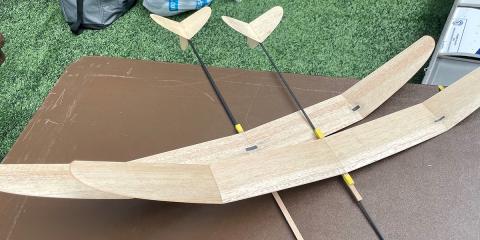 By Don DeLoach
The morning kicked off with a mess of Nats trophies being awarded for the AMA events held on Monday, Tuesday, and Wednesday. The screen-printed, acrylic tabletop trophies are an elegant and unexpected change from recent Nats.
Promptly after the morning awards, the glider guys trudged back out for the inaugural F1N (Hand-Launched Glider; HLG) and F1N-150 (150cm Catapult) World Cups. F1N is similar to AMA HLG, except there is no size limit on the models. Kurt Krempetz, Stan Buddenbohm, Tim Batiuk, and Josh Finn all have very large F1Ns for this event. Tim's 40-inch wingspan beast turned an 89.7-second flight on Thursday. Tim thinks he can get about 95 seconds out of it.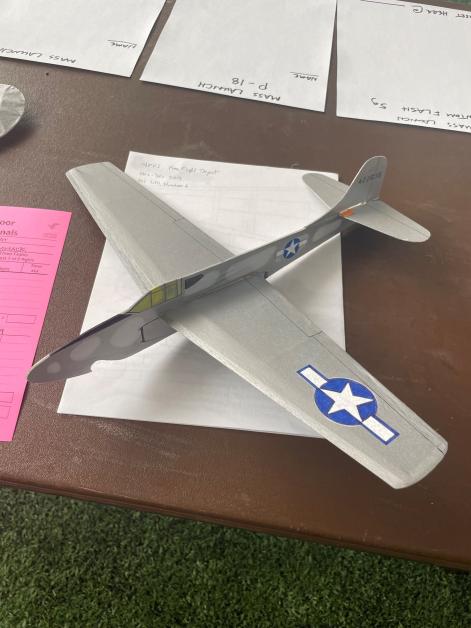 The little 150cm catapults are very popular in Europe. This is the first time a 150 contest has been held at the Nats and the models are really exciting. They are absolute missiles, hitting well over 100 mph at release. Stan Buddenbohm has already hit the 155-foot ceiling twice with his. Bruce Kimball has a 61-second best flight. Several Europeans are also here with 150s, so Friday morning's glider finale should be super exciting.
Over in the East Bay, the F1D World Cup was wrapping up with the final rounds complete by late afternoon. Concurrently, the US F1D team selection contest continued (day 2 of 3) with high-drama flying by the US' elite fliers.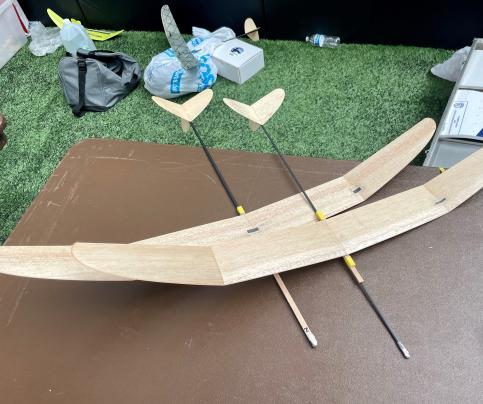 In the World Cup, it was a US podium sweep with defending World Champ Brett Sanborn dominating at 59:01. He was followed by Kang Lee (54:16) and John Kagan (53:59). Top Junior also went to a US flier, Guha Ekambaram (42:27). Twenty-one F1D fliers participated—an enormous success and the largest F1D turnout on US soil for many years. Thanks to Dave Lindley, NFFS President, and Jake Palmer for their excellent work.
On the US team selection front, of the seven Senior entrants, Kang Lee, John Kagan, and Emily Guyette are currently leading for the three team spots. Sanborn, as defending World Champion, is not eligible for the US team. Of the four US Juniors, Guha Ekambaram, Daniel Guo, and Elijah Rose are the top three going into Friday.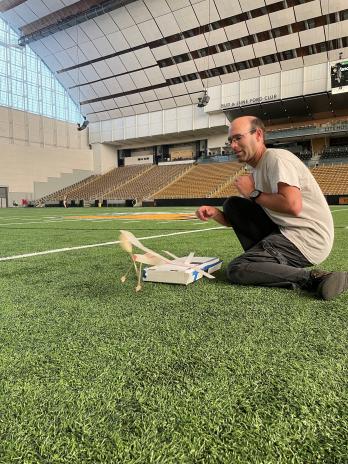 FAC and NFFS events kicked off Thursday afternoon with one mass launch and about a dozen Scale and laid-back stick-and-tissue events. Phantom Flash, Embryo, Peanut Scale, P-18, and No-Cal will be hotly contested during Friday's finale session.