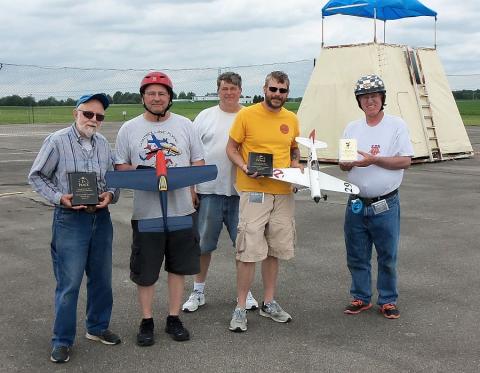 By Tim Stone
Three events were to be run Monday, but Muncie's weather had other plans! Wind gusts of over 25 mph led to the postponement of all of the racing schedules.
F2C is the only international racing event that's run at the US Nationals. Due to the cost, difficulty, and complexity, it has shrunk to even smaller participation than in past years. Three teams were entered, but due to weather conditions, the event was postponed indefinitely.
The Mouse 1 race had 13 pre-entries, making it one of the most popular events. Despite the high wind, all was to be a go for the races! Ron Duly stepped in to act as director for this race. Equipment this year was pretty much the same as past years. Engines used were all Cox with the exception of Bob Whitney/Dave Hallas' entry.  
Almost everybody had severe troubles with the wind. Junior Sam Londke was a solo flight, which had engine troubles. Bill Lee and Patrick Hempel put in some outstanding times for first and second, just 2 seconds apart. Melvin Schuette ran a personal best 2:32 for third. The score sheet is posted here, and savvy readers can imagine the attrition rate by the number of scratched or short lap races!
B Team Race was run for the first time in over a decade. This event was sponsored by T.J. Viera, who has put a lot of effort into reviving it. Competitors spent a considerable amount of time trying to make on-field adjustments before races started. One of Monday's photos shows the guts of T.J's plane, and the complexity of its mechanical setup.
Tom Schafer/Alberto Ferraro and TJ Viera/Richard Kucejenko were able to make it a race. Duly and Ferraro had to scratch. The wind continued to take its toll and ended T.J.'s run at 13 laps. Tom and Alberto had a good finish and great pits for the win. Tom used a Fox combat .29 that ran well. T.J. Viera won the Concours award for his fine-looking plane.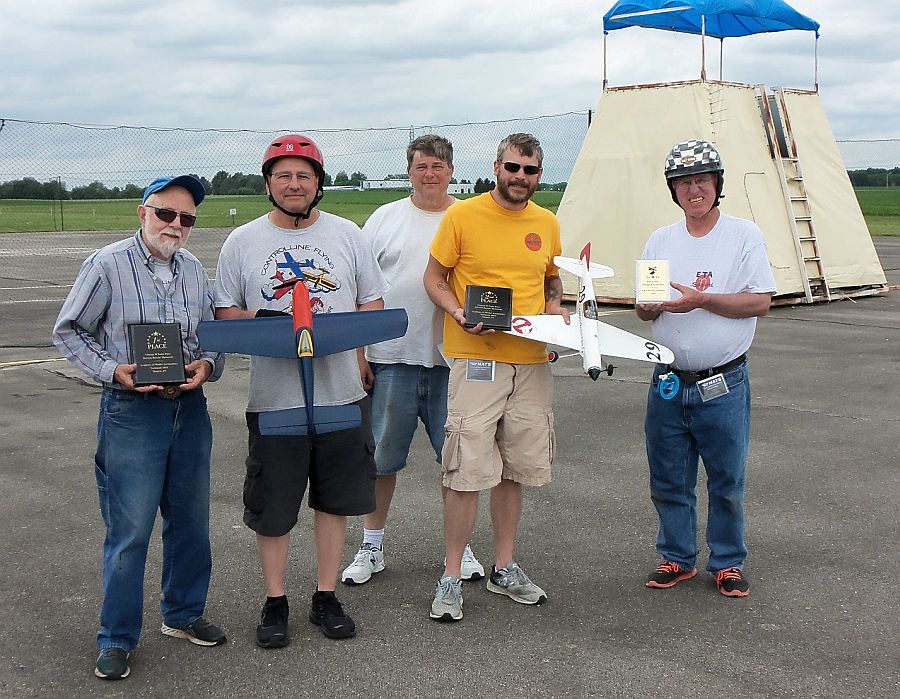 B Team Racers.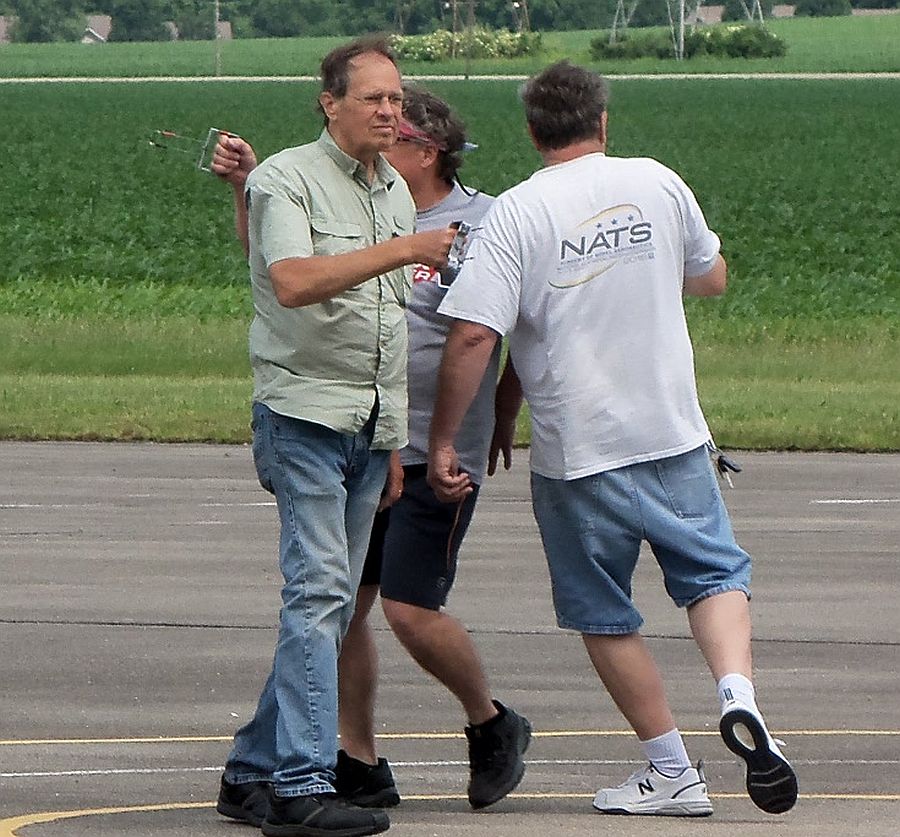 The Mouse 1 heat race.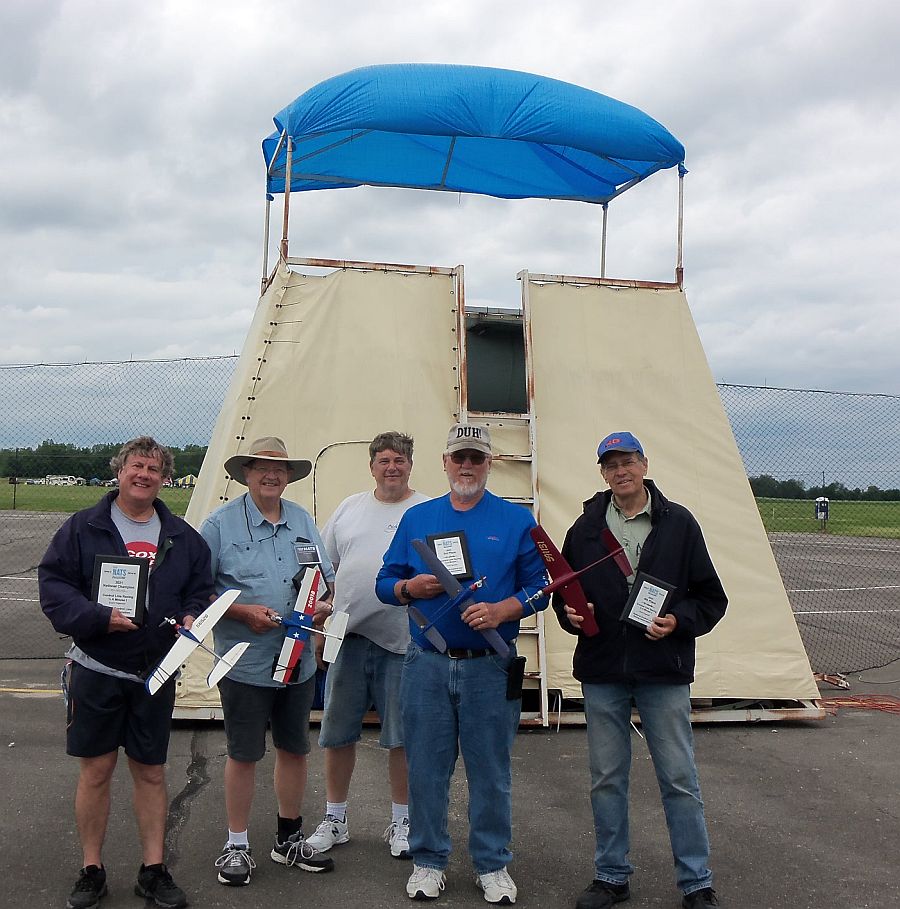 Mouse 1 winners.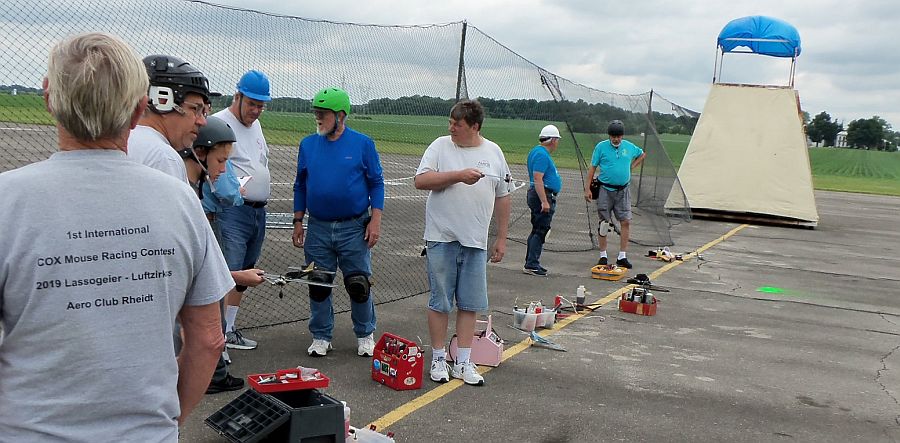 The Mouse alley pit area.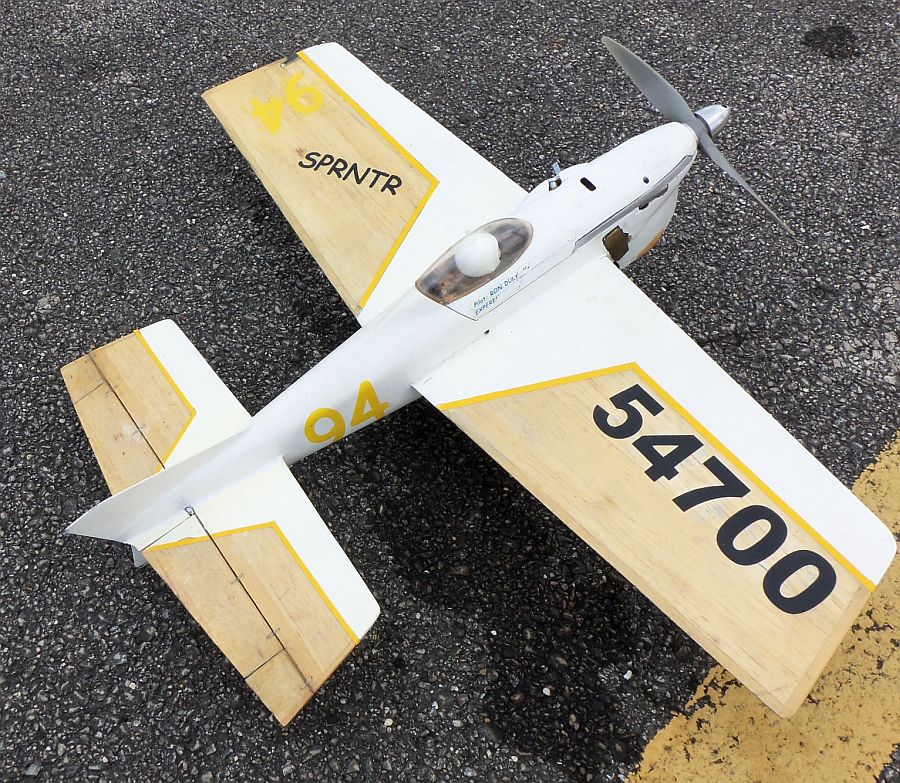 Ron Duly's B Team Race entry is Enya powered.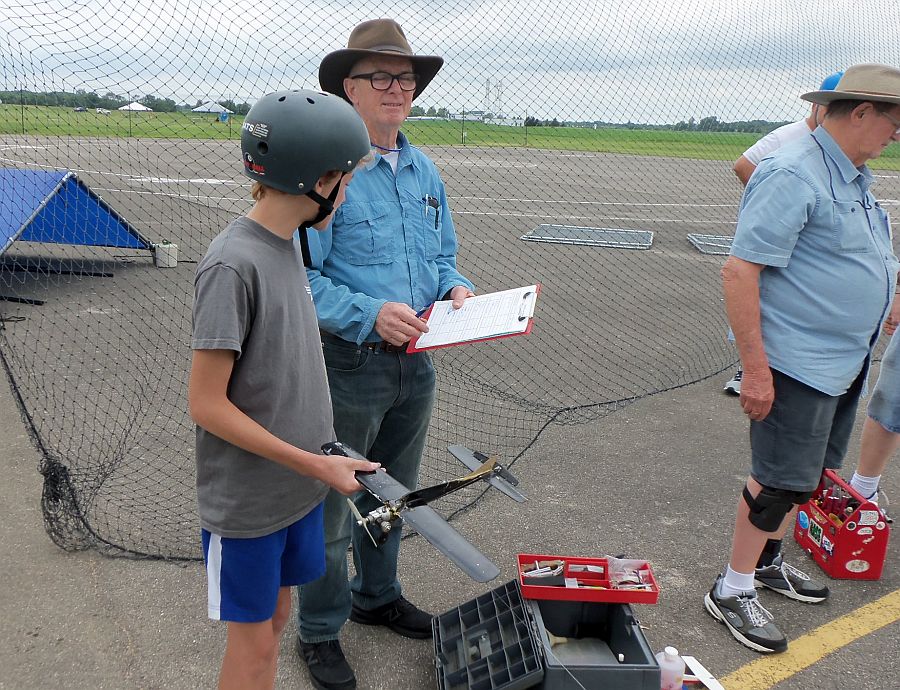 Junior Sam Londke and race director Ron Duly.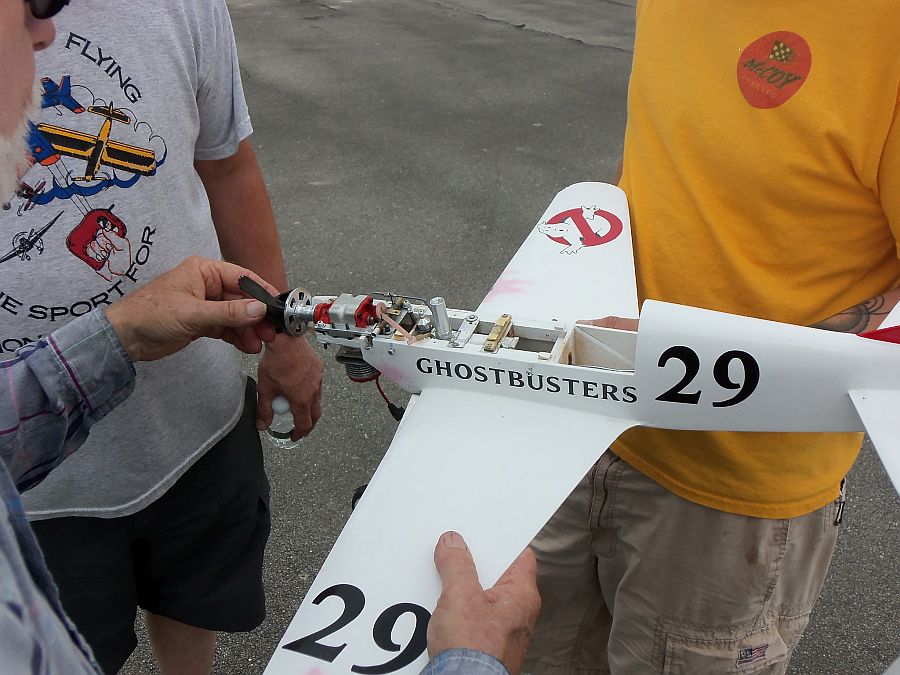 The mechanics of T.J. Viera's B Team Racer.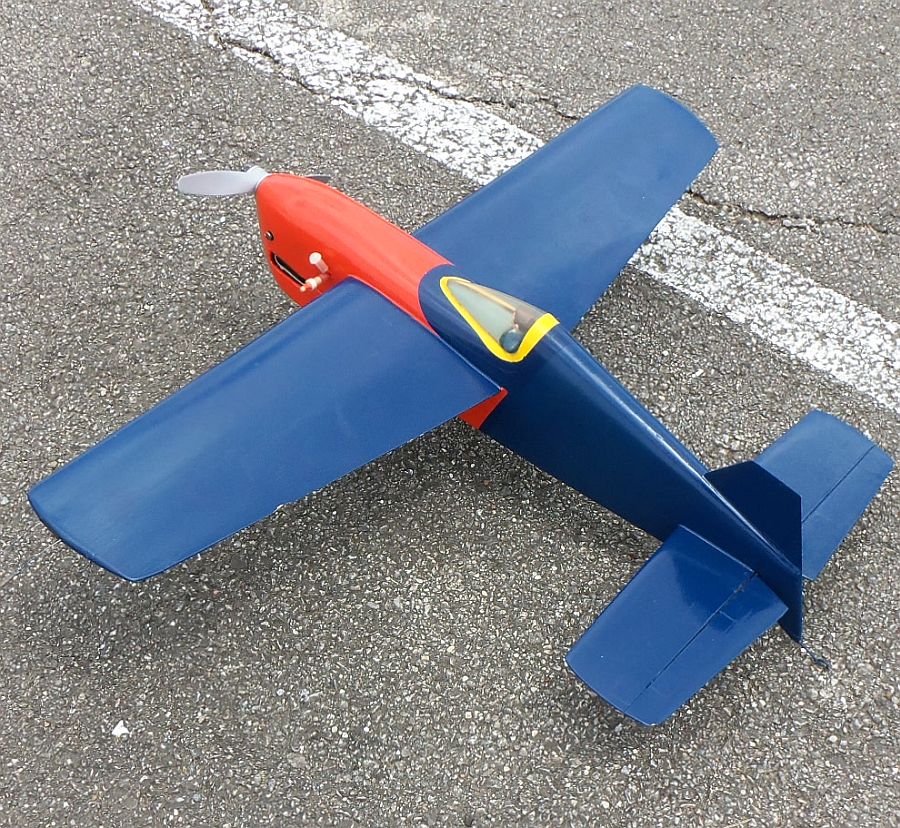 Tom Schafer's B Team Race winner.