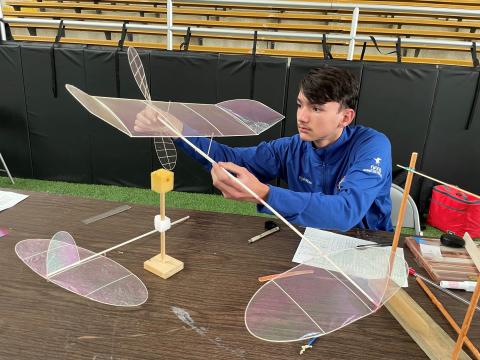 Author: Don DeLoach
Moscow is a classic college town. About 25,000 reside here, not counting the roughly 9,300 University of Idaho students. Like any college town, June is the off-season. Except for the Vandals football team holding spirited morning practices on the outdoor field behind the Kibbie Dome, there's scarcely a student on campus, and even fewer of them in Moscow's hotels and restaurants.
Nats are a big enough deal here that the Best Western Plus has a big welcome screen for the AMA members. Cool to see!
The 2023 Indoor Nats, with its divided block scheduling, is providing ample time for fliers to test-fly (read: sandbag) throughout the first two days. What this means is that more than half of the official flights will occur at the end of the three major event windows: AMA Gliders (HLG, Unlimited Catapult, and Standard Catapult), AMA lightweights (Easy B, F1L, F1R, HL Stick, Intermediate Stick, Ornithopter, Autogiro, ROG Cabin, Helicopter, and ROG Stick), and AMA midweights (Limited Pennyplane, Pennyplane, F1M, A-6, Ministick, Electric, and Manhattan).
Those three windows end at 1 p.m. on Wednesday, so a lot will probably change by then, but the highlights of the current event leaders are listed below.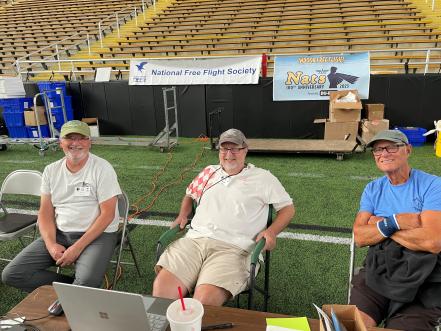 Tom Sova is clinging to a narrow lead in Limited Pennyplane with 14:24, but there are four others within one minute of him.
Hamish Christie has an 11:07 in A-6, which is pending AMA record. He's also sitting second in the hotly contested Limited Pennyplane with a 14:20.
Dima Silin is the only flier so far in Easy B and F1L, but there will be others posting scores on Wednesday. Dima's Canadian teammate Arend Borst is sitting first in F1D with a very nice total of 45:23.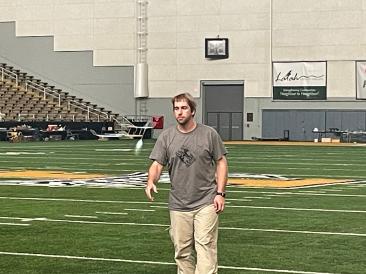 Nick Ray has fairly comfortable leads in Ministick and F1R, but again, many top flyers will be gunning for him on Wednesday.
Defending HLG champ Tim Batiuk made his first trip to Moscow this year, and so far, he's favorite to repeat with a pair of 79-second flights.
In Unlimited Catapult and Standard Catapult, Kurt Krempetz and San Buddenbohm both enjoy comfortable leads respectively.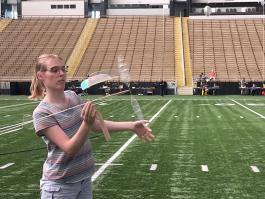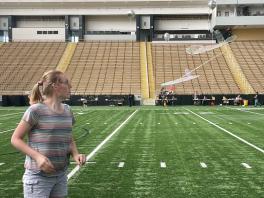 Emily Guyette, past Junior World Champion in F1D, is now an elite-level flyer in the open age class.
Rounds 1 and 2 of the 6-round F1D World Cup were held on Tuesday. I don't have line scores available at press time, but I heard of a 26-plus by Kang Lee and a 25-plus by Emily Guyette.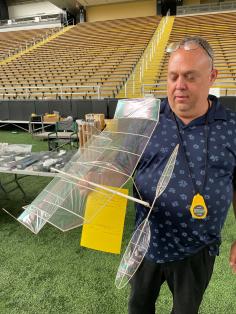 Don Slusarczyk is the top AMA flyer so far at the Nats. He leads in four events (Cabin, Autogiro, Pennyplane, and Manhattan) going into Wednesday. He's prepared and calm—an exceptional flyer in every way.
Wednesday, June 21, will be an action-packed day of flying. Stay glued to NatsNews on Thursday for a long list of winners and more event coverage.