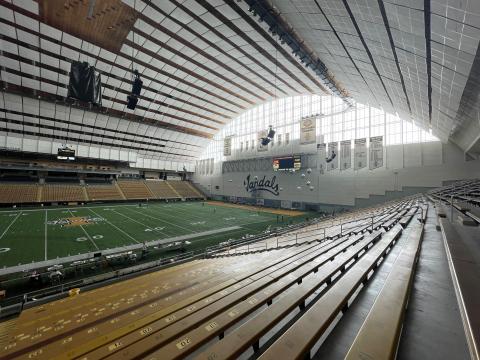 By Don DeLoach
Day one of the Indoor Nats was a reunion, firstly. Free Flight-minded friends and flying buddies gather every summer, this time at the Kibbie Dome in east central Idaho, for the annual convocation. This year, even a sizable contingent from Europe made the trip. No doubt several are eyeing the inaugural F1D and F1N FAI World Cup offered at this outsized Nats.
Today was practice for the F1D contenders, and tomorrow starts the US Team Selection for F1D. The field is stacked with top names: Kagan, Brown, Lee, Sanborn, Palmer, Fujikawa, Guyette, et al., plus four Juniors.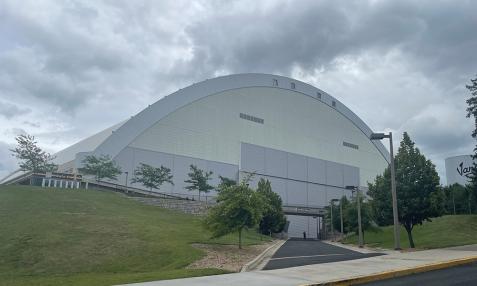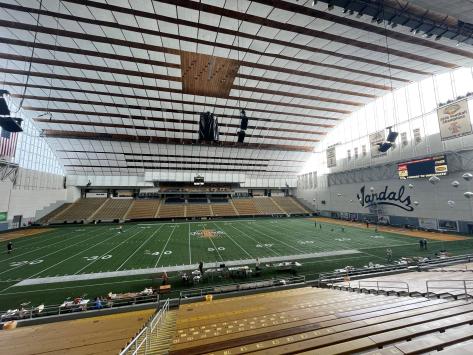 The morning also featured the first flying window for the glider guys. Six former Nats glider winners are here, including Batiuk, Krempetz, Buddenbohm, Tang, Kimball, and this writer, among several other strong contenders.
The only official flight I saw posted today was a 1:15 by Tim Batiuk in Hand Launch Gliders (HLG). I expect winning times in HLG to be over 1:25 and Catapult times over 2:00.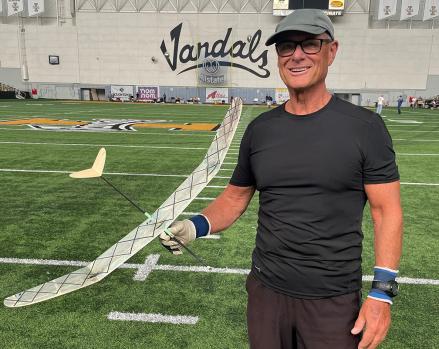 In rubber duration, no fewer than four AMA records fell today.  Don Slusarczyk posted 21 minutes to take the Adult Autogiro record. This is at least the second AMA record for this outstanding model.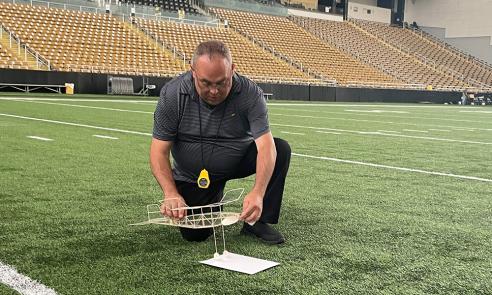 Caleb Finn, age 8, came all the way from Georgia and took the Junior Manhattan record with a 5:35 and the F1R record with a time over 11:00. Caleb is also competing for a Junior F1D team spot this week.Finally, in the very last minutes of official flying, Hamish Christie captured the Adult Catapult 4 A-6 record with a spectacular 11:07. This is Hamish's second record with this model in scarcely three months.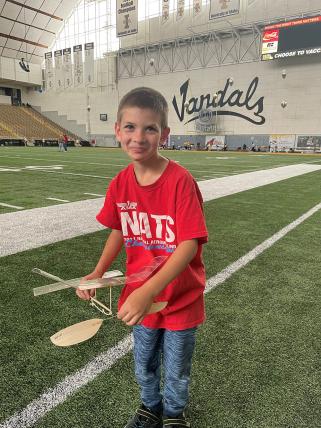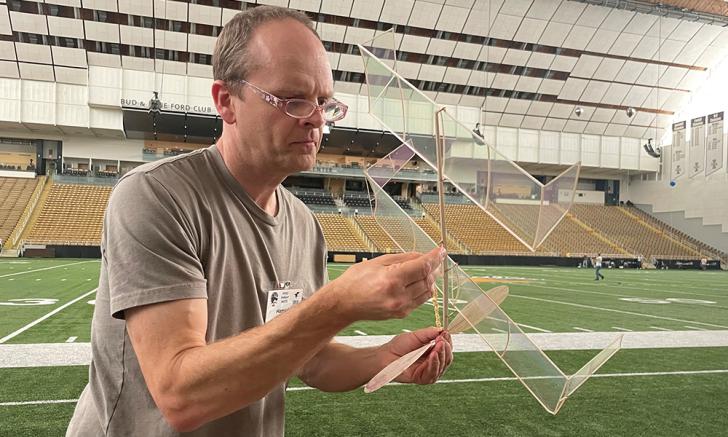 Stay tuned to NatsNews for more Free Flight action from the Kibbie Dome tomorrow.