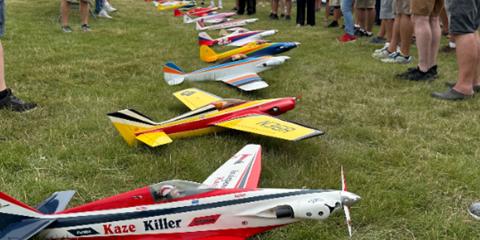 By Dan Kane
Today was the day that we celebrated our past. In conjunction with the 100-year celebration by the AMA, the Pylon community invited all pilots to bring out some old models to display and fly. These models brought back some great memories from my childhood and reminded me of what really drew me to Pylon.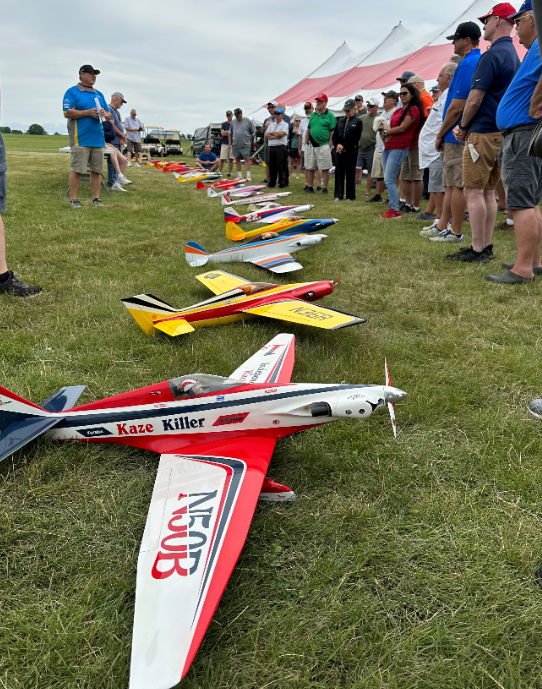 Many of the airplanes on display represented icons in the Pylon community. It was important to show some of the history and discuss the history to keep those memories passing on. In addition to the model display and flight demonstrations, the National Miniature Pylon Racing Association (NMPRA) also presented two individuals with their Hall of Fame inductance plaques for 2023.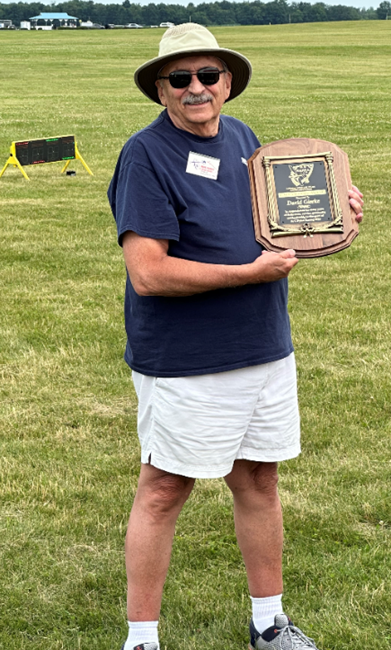 The first inductee was Dave Gierke, who was also inducted into the Control Line Stunt Hall of Fame later that day. Dave was a teacher and worked with Hal DeBolt during the summers. It was there that his passion for Pylon grew. Dave presented many articles to the national publications during the early years of Pylon regarding motors, fuel, and airplanes. One of the most noted items was that he developed the Tetra tank.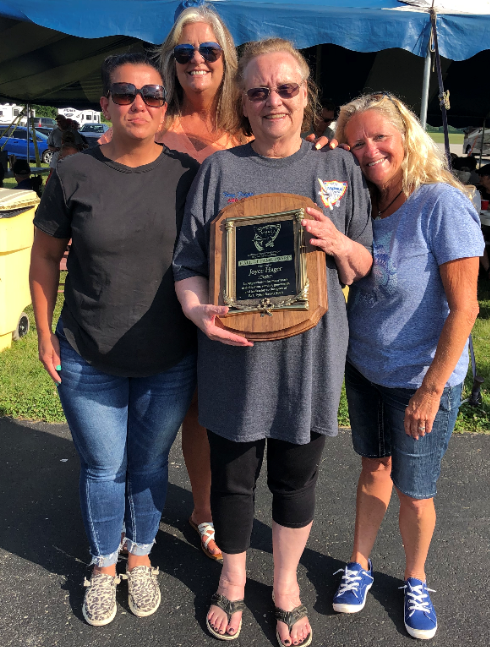 The second individual presented with the honor of being inducted into the NMPRA Hall of Fame was Joyce Hager. Joyce was honored for her many years of service to the model aviation community and Pylon racing specifically.