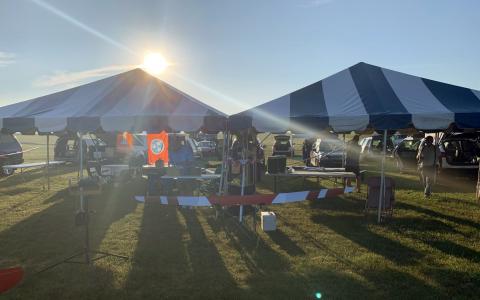 By Ryan Woebkenberg
F5J Soaring began on Sunday with the completion of six rounds. Monday we few three more preliminary rounds. Out of nine total flights, each pilot was allowed to drop their worst score.
There was supposed to be a flyoff comprised of the top nine pilots, but the rain showed up about 1 p.m. My daughter and I left for the day, I and I am not sure if the flyoff was able to be completed …
Today is the start of F3K and ALES, which will both run through Wednesday.
See all 2020 RC Soaring Nats coverage HERE.
Click to enlarge for scores.