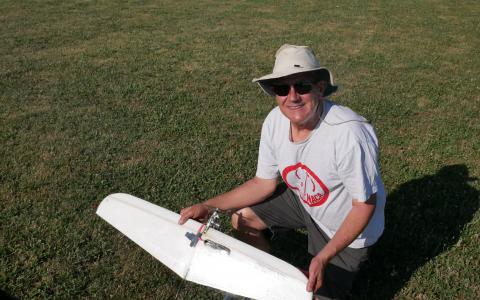 By Phil Cartier
The 1/2A folks had a good time with 15 entries. Along with the usual old timers, some 5 or 6 relative newcomers showed up. They were all "friends of the family" so to speak, being family or friends of the fliers.
1/2A uses much smaller airplanes, and 0.049 motors—maybe a teaspoon and a half of cylinder volume. The motors are very potent though with modern Schneurle transfer ports and double ball bearings. Most common are the Cyclone and Fora engines and the models are dizzyingly fast due to the shorter, 42-foot lines.
F2Ds, AMA Fast, and 1/2A airplanes all go around at about the same speed and all fly very similarly. The only event that is really slow is Speed Limit Combat. Models are limited to 75mph making them easier to fly.
Read all 2020 CL Combat Nats coverage HERE.