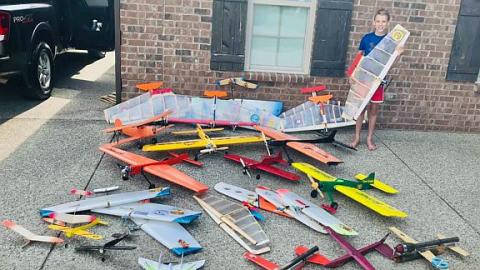 By Tim Stone
As with the rest of the world, the corona virus has affected Control Line racing at the Nats this year.  The National Control Line Racing Association (NCLRA) officers were waiting until June 10, for AMA to give the okay for Outdoor Nats to proceed. By this time, Indoor and Outdoor Free Flight had decided that they were going to cancel anyway. Not so with NCLRA—race is on! Gentlemen start your engines!
Look for a lot of mixed teams this year. Low turnout will make helping to fly, pit, or time for everyone! There will something for everyone to do for sure. The week's event schedule will be the same this year as last few years: Monday, F2C and Mouse; Tuesday, Slow Rat and AMA Scale; Wednesday, Texas Quickie Rat and Dallas Sport Goodyear; and Thursday, Clown Race and Super Slow Rat/Fox Racing Combo.
This year it looks like Mouse Race and Dallas Sport Goodyear will be hotly contested. In Dallas, at their fall contest last year, there were an incredible 3 teams that posted sub-4-minute times. Sadly though, the Canadian team of Les Akre and "Mr. Mouse" Paul Gibeault will not be attending due to travel difficulties related to corona virus.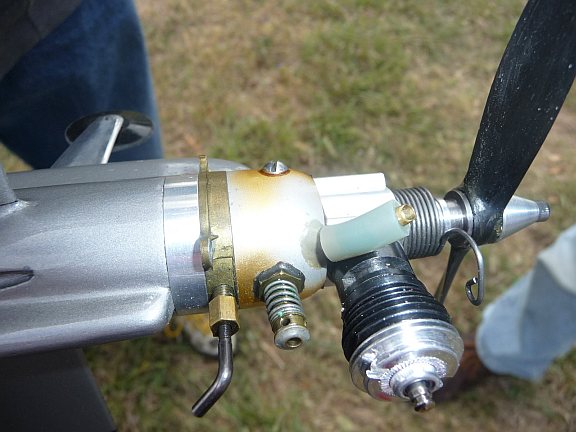 John McCullom's very fast Mouse I racer.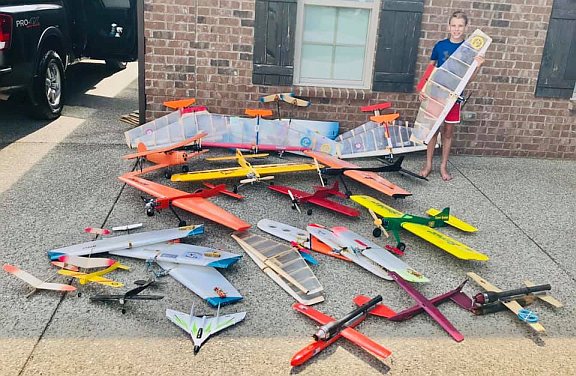 Sam Londke and dad, Mike, will be Mouse racing and more.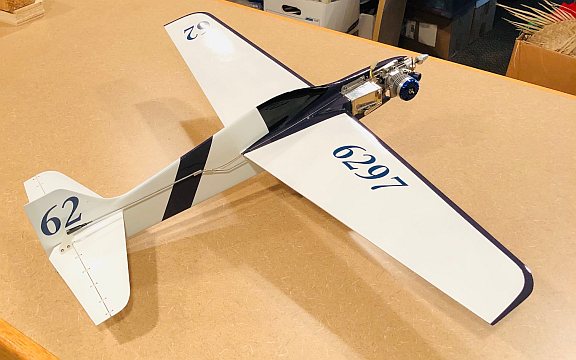 Tim Stone's Chico Puro Dallas Sport Goodyear.