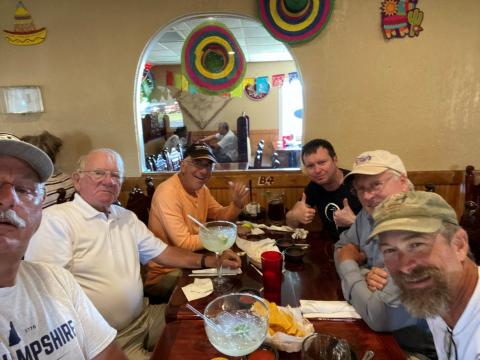 By Wally by Golly
What a great start to the day. The wind was less than Mach 10 and peeps started getting off the field about 10:30 a.m. The ForeFlight app estimated the wind in the 7-10 mph range to start the morning, but that was not true. The wind was actually sub-10 mph most of the morning!
First off the field was Jeff Carr, who logged a 4.7-mile effort. The day started out really light. All the participants met at the F3 RES contest before heading out.
John Marien was up next and threw down a .4 into squirrely winds that had not organized into lift yet. Ed Dumas stepped into a 2.5-mile effort. He is really enjoying XC for sure. John Marien was next and fought it upwind for 1.5 mile before rekitting his platform into a zillion pieces.
Jeff Carr then took advantage of a good lift cycle and marched down the course for another 3.2 miles, without a variometer. John Marien assembled an Exploder 3 and worked his way down the north course for 1.0 miles.
Up last was Ed Dumas at about 4:30 p.m. He wanted to go so bad, so we did. He made it to end of the driveway where he worked for 30 minutes and racked up 40 feet. It was not his turn for sure on the course.
Bored? Come out to Monroe Central High School and jump into the Country Cadillac and cruise the course with talented pilots.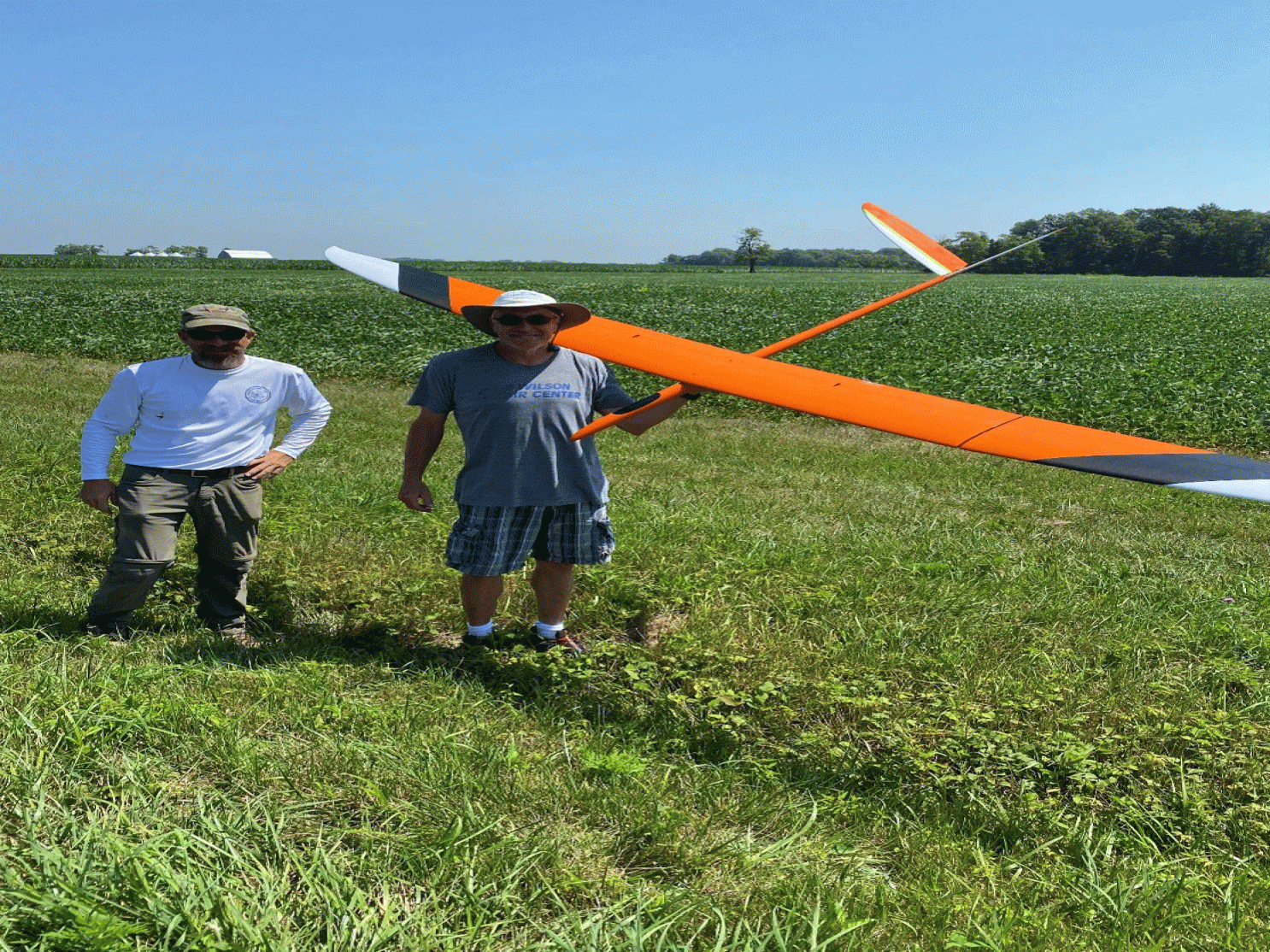 Jeff Carr at the end of his 4.7-mile effort. Very light wind and flying naked, without a variometer. He really is a skilled sailplane pilot.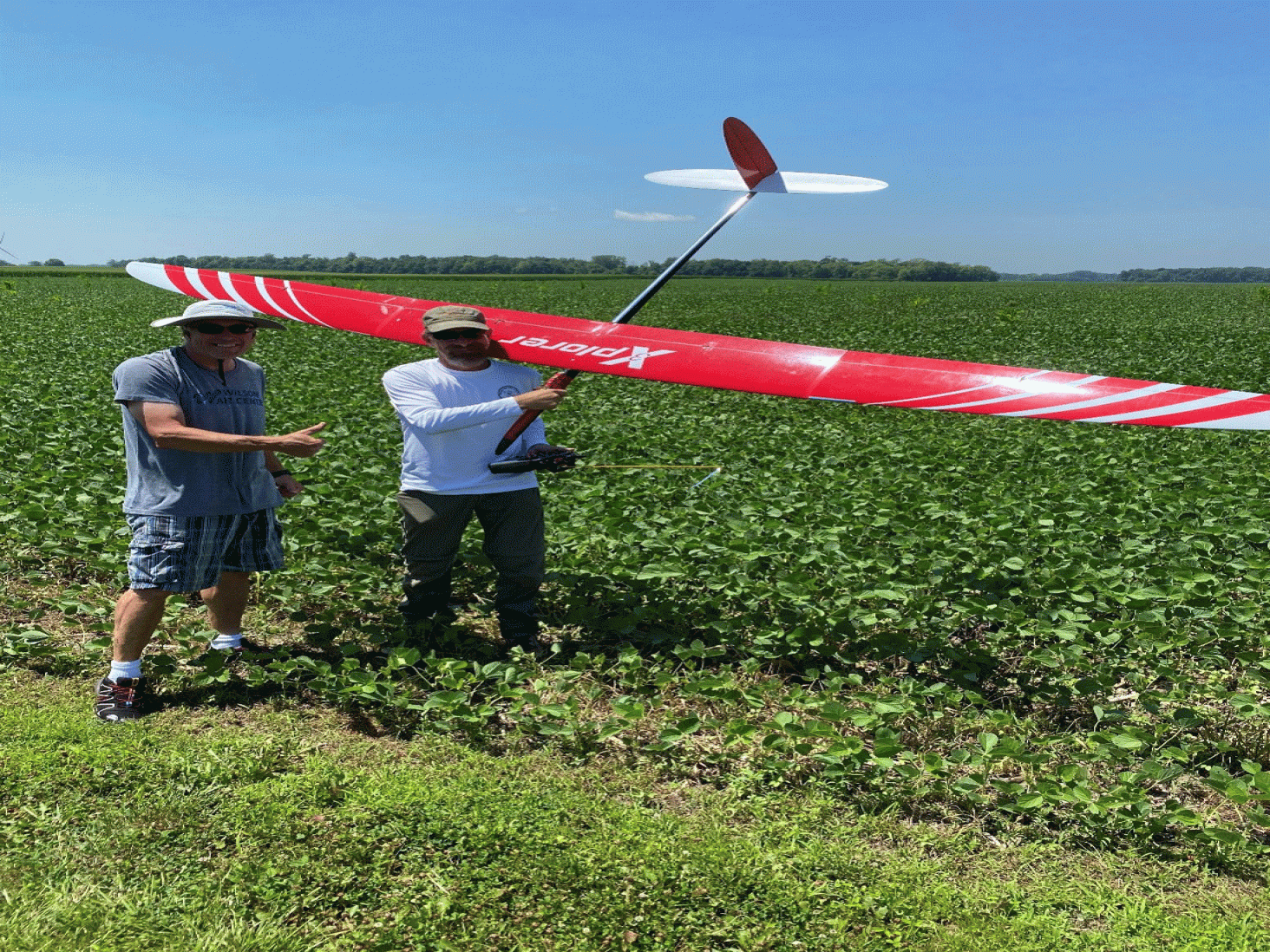 Up next is Ed Dumas Jr. who planted a solid 2.5-mile effort. Beans, beans, beans … everywhere. Very little corn this year.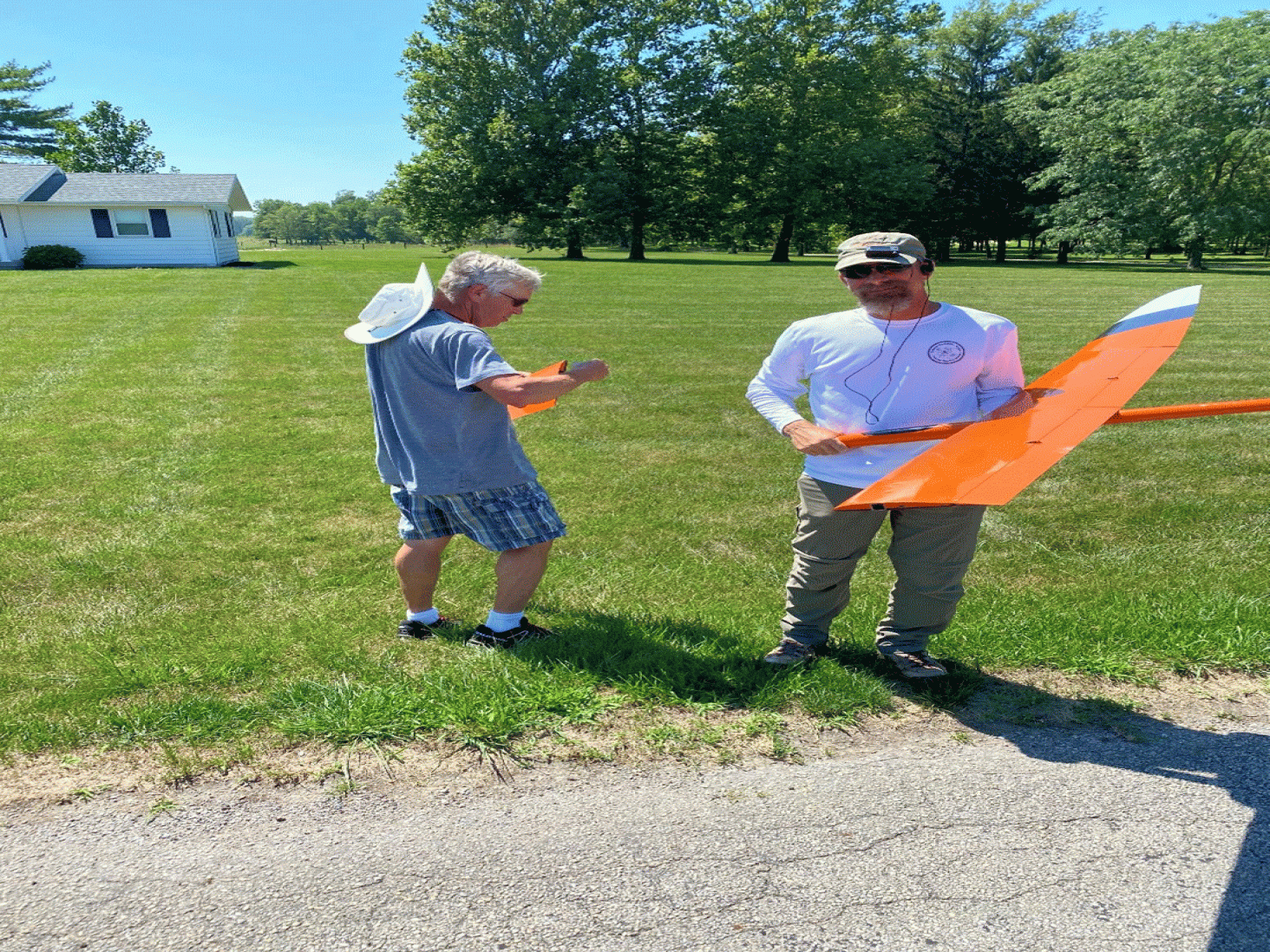 Why land in beans when you can land on a mowed lawn! IT WAS A GREAT FLIGHT BY Jeff Carr who pounded another 3.2 miles!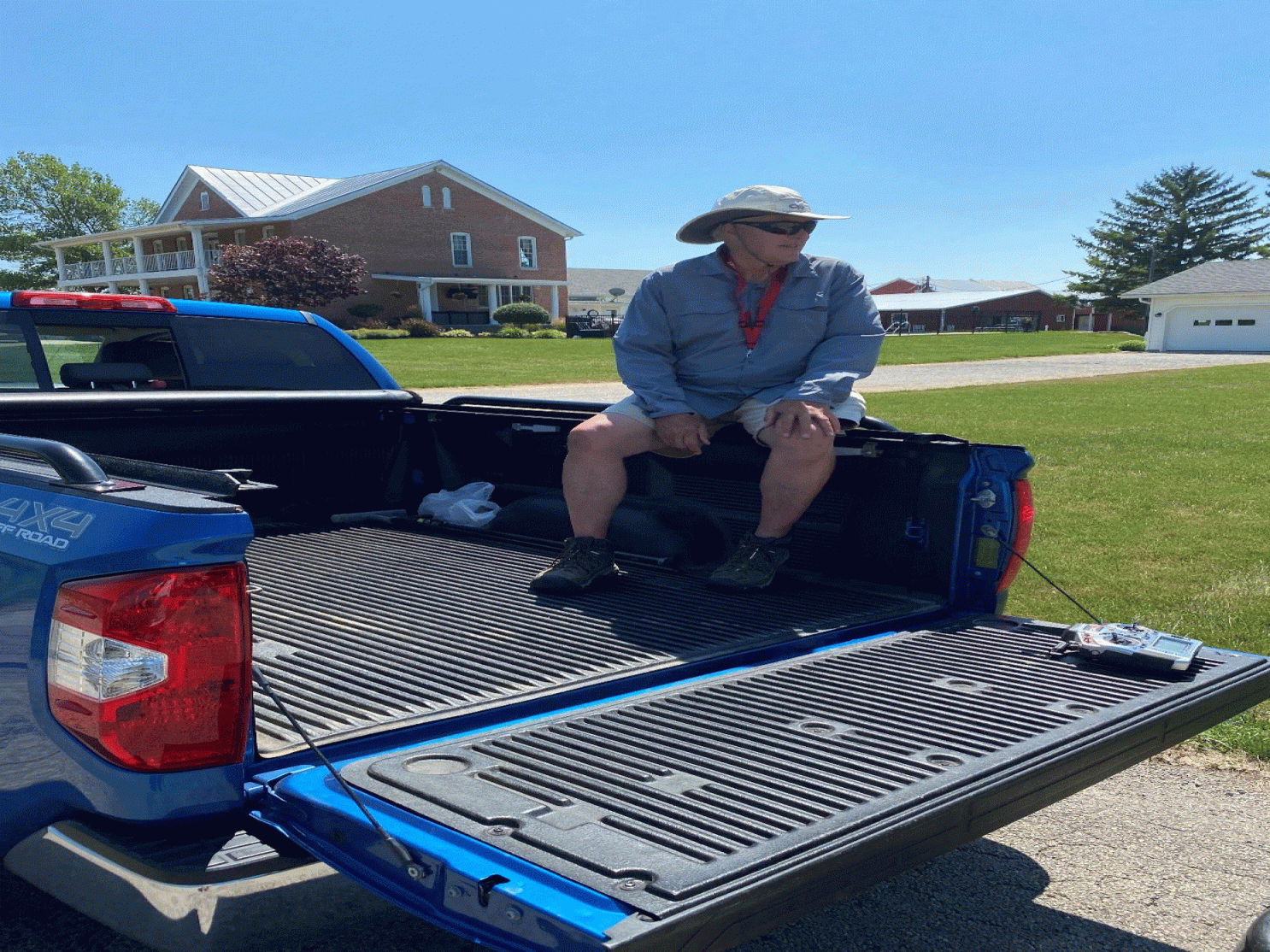 Carl Theusen from Montana provided excellent copilot duties to help Jeff Carr get down range!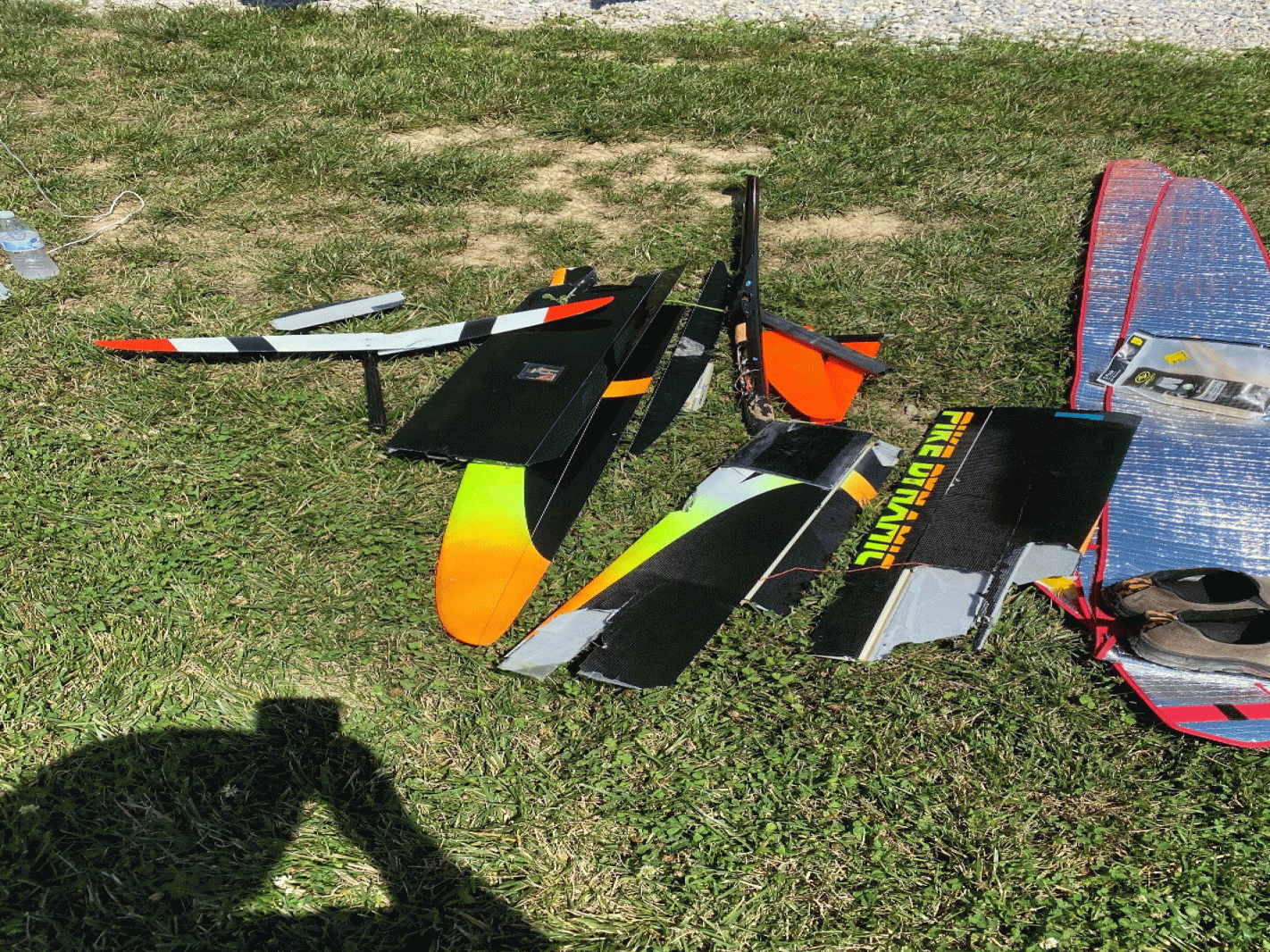 Trees, thumbs, and a ZOT from 100 meters produced a rekit of carbon-fiber parts. Super Glue???? Ahh no.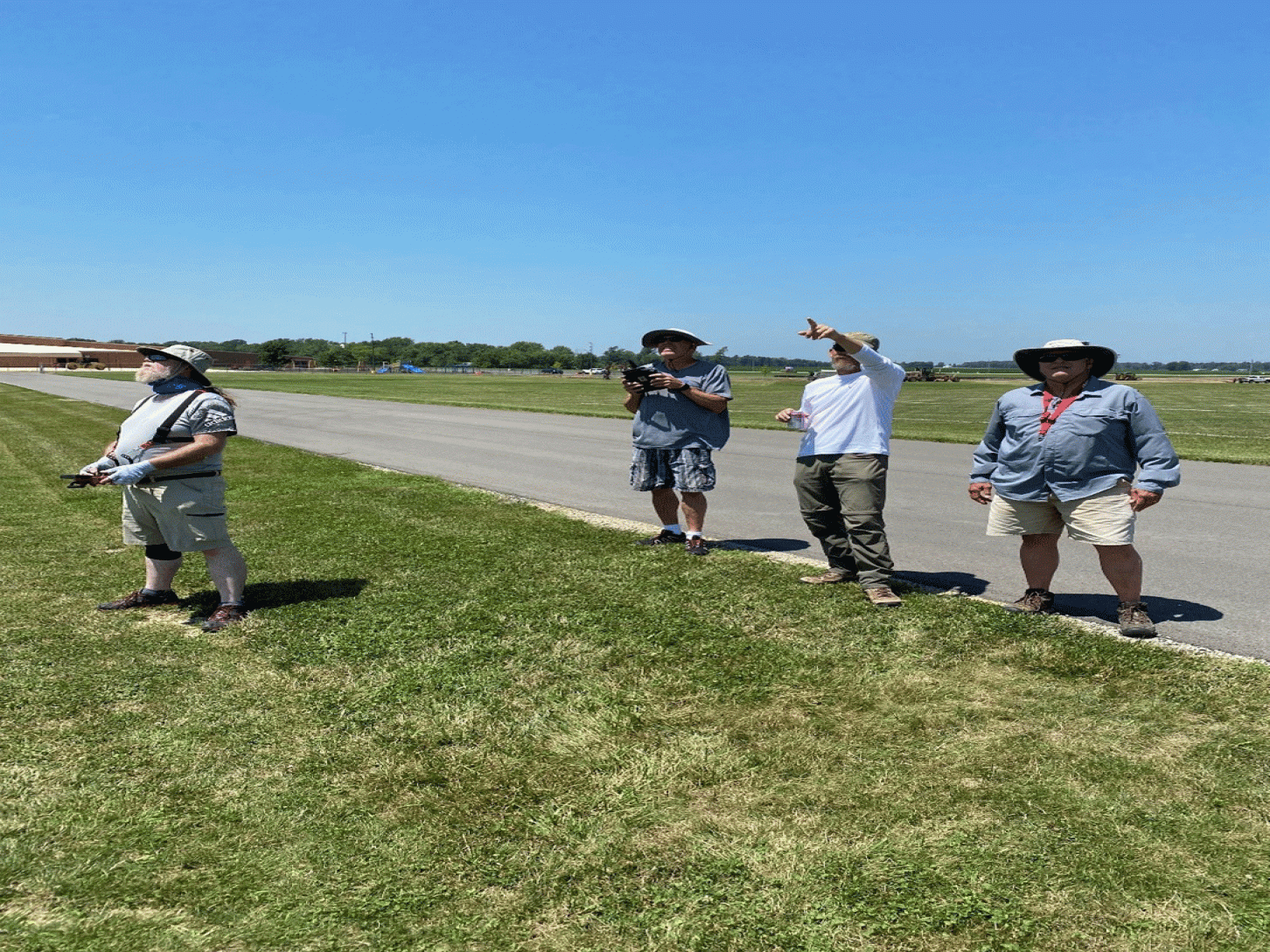 Everybody needs a good thermal spotter. Here, one pilot works south and another works east. The spotter is trying to maintain decorum between each. Yep … they both landed back at the high school.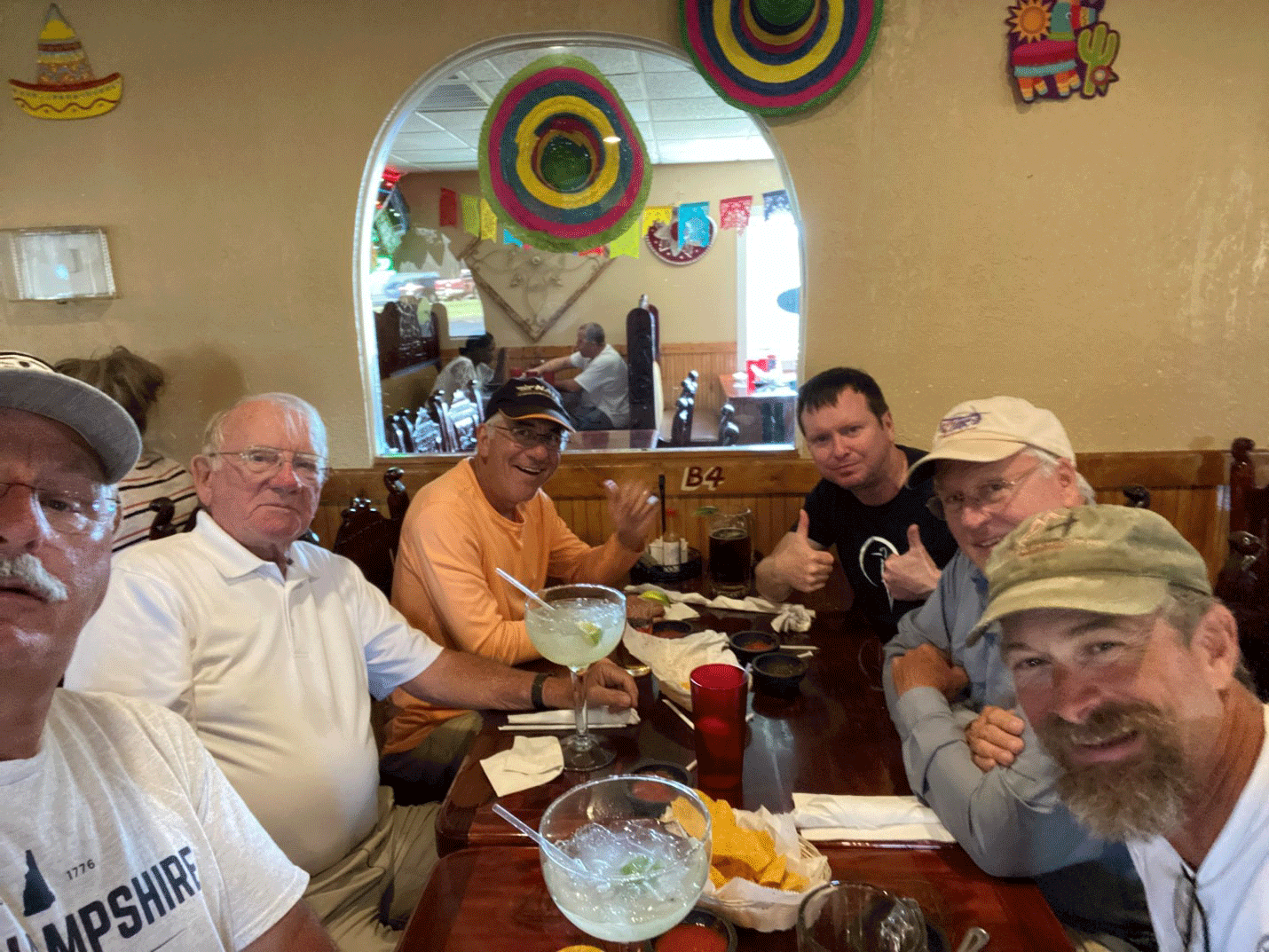 And of course a debrief at Puerto Vallarta was all in order to help assess the day's shortcomings. We caught up with fellow friends who were flying F3RES! From left to right: Wally by Golly, Don Richmond, Greg Bell, Randy Everly, Carl Thuesen, and Ed Dumas.
NatsNews content is the sole responsibility of the author.