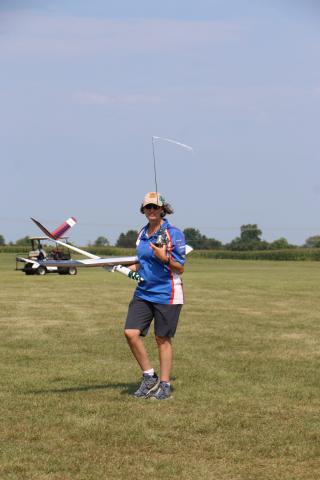 Photos by Rachelle Haughn
Events at the RC Soaring Nats on Friday, August 27, included RES, Two-Meter, and Nostalgia (NOS). Here are some photos taken Friday of the final rounds of Two-Meter and NOS. Watch for a closing report coming soon. Check out more photos from the week at https://www.flickr.com/photos/modelaircraft/albums/72157719732969573.
Two-Meter
NOS
Mark Groves.
Pilots walk to the winch line.
Wally by Golly, your NatsNews reporter.