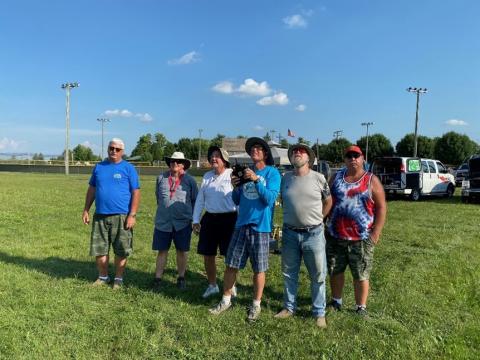 By Wally Adasczik
Cross-Country Soaring Day 3
Day 3 turned out to be a lot drier from a humidity perspective.
The puffy clouds came early and by 10 a.m., the crew was on the road! As fast as folks flew and landed many were walking up the road as crews came back. The photo below is all of the Cross-Country (XC) contestants—helping Jeff Carr. LOL! Not that he needed it by any means.
When the dust settled at the end of the day, Jeff Carr captured the longest flight of the XC series at 7.7 miles.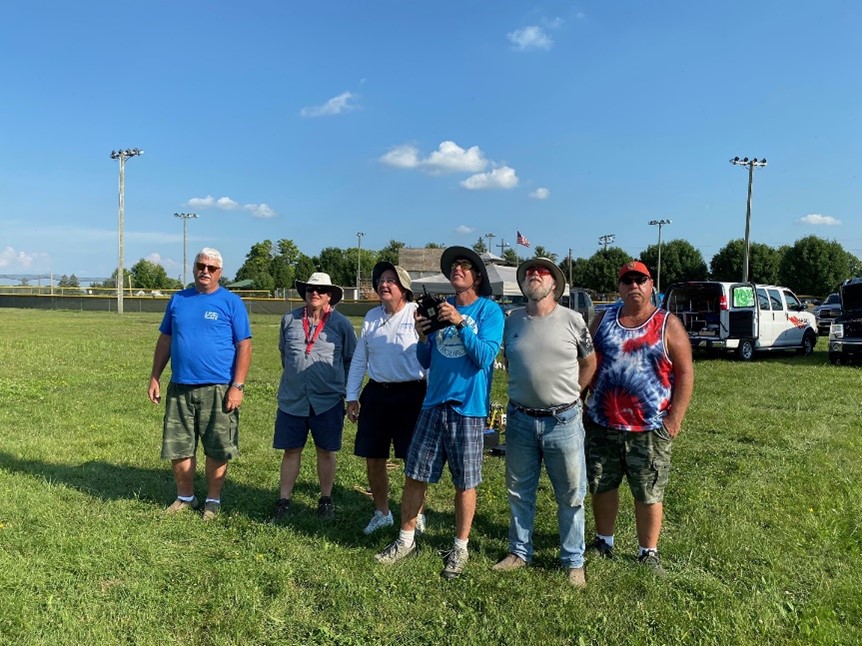 XC is pretty cushy flying. You get a nice big country Cadillac, a beanbag to plop yourself in, and plenty of help. Here Jeff Carr is taking it easy on one of his many flights.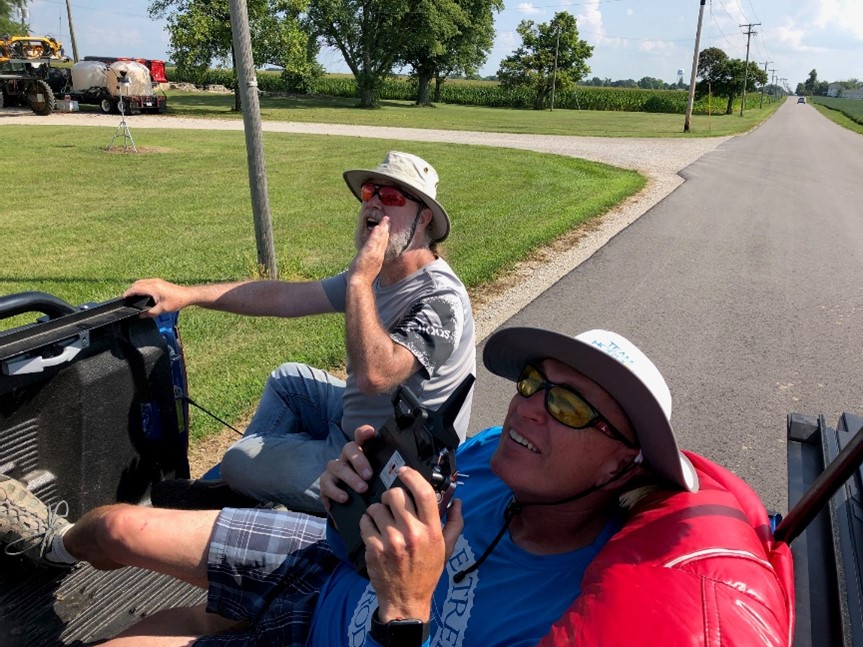 The neat part of flying is getting to visit all of the local sites in the Muncie area. Here, Jeff Carr is walking back from the one of the local pig farms.
Jeff Carr waded thought the beans to pick up Curt Thuesen's sailplane.
Jeff Carr after a 6.2-mile flight. Many folks made it to the turn but ran out of lift. The air at the turnaround was brutal this year.
Carl Thuesen knocking back a few miles on the course early in the day. The puffys were just starting to build.
Here John Marien and Carl Thuesen are heading to the turn point, only to hit the sink cycle and you know what happens there!
Day 3 of XC Mileage
Carl Thuesen
1.8
1.1
4.7
 
John Marien
3.7
6.3
3.0
3.8
Jeff Carr
6.3
6.2
4.5
7.7