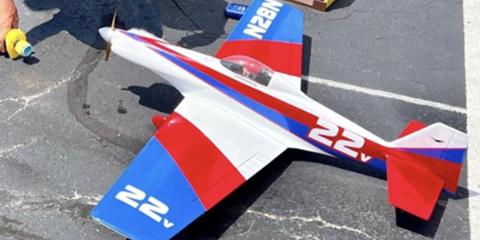 By Dan Kane
Welcome back. I think that will be our motto this week. There is a buzz in the air regarding the 100-year celebration of the first Nats, and people have taken the time to make the annual trek to Muncie, Indiana. The numbers for our events are up from previous years and, in fact, it looks like we have hit the 70 mark for AMA 426 (Q500). This is great news and represents some of what we saw prior to the Covid years. This is a testament to all of the hard work that two individuals have done to make this Nats the best it can be. Trey Witte (president of the National Miniature Pylon Racing Association; NMPRA) and Mike Condon (contest director for the Pylon events) are the two that have led this charge.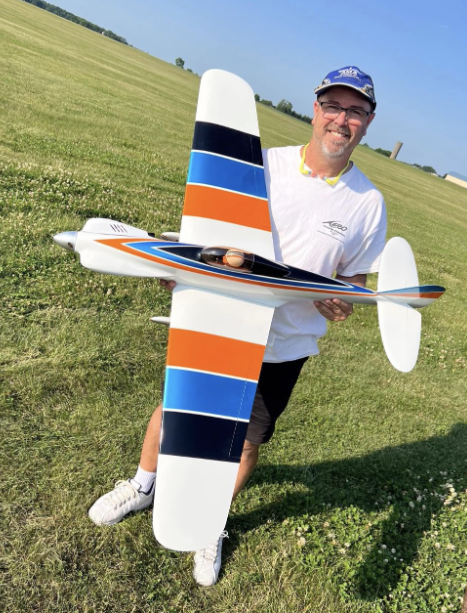 Saturday (July 8) will officially mark the start of the Pylon Nats. We will fly AMA 424, which is a slower version of Q500. In this class, the speeds are around 115 mph.
Sunday (July 9) will be used to celebrate the 100th anniversary of the first Nats. The NMPRA has invited our pilots to bring back some of the older models to be showcased with demonstration heats and displays starting around noon. If you are on site and are able to hear the sounds of high nitro, rear exhaust straight pipes, you will not forget it.
Formula 1 (F1) was very popular through the 1970s, 80s, and throughout the 90s. They use 40-size motors that are configured as rear intake rear exhaust. The pilots would commonly run anywhere from 50% to 65% nitro in the fuel. Formula 1 airplanes were some of the most beautiful airplanes. They were judged for takeoff positions one, two, three, and four. This delay in start would make a difference in the heats, hence why so much time was spent making the airplanes look as good as possible.
The most beautiful airplanes were number ones and so on. We also had a Best of Show model for each event that would always take off first in their respective heats. We expect 10-12 models to be on site for demonstration flights. In addition, you may hear some QM15s. These were .15-size models with front intake rear exhaust motors turning upwards of 26,000 rpm. Again, the sounds these models make are unforgettable. Finally, the day will be capped off with a banquet to celebrate Pylon.
Monday (July 10) is when Electric F1 will be flown. We have approximately 45 entries for this class. The Electric class was established to bring back some of the old traditions of F1 and is our only electric event in Pylon. Every year we have a Best of Show award, and I am hearing some rumors that some pilots have stepped up their game. In this class, the speeds are around 115 mph.
Tuesday (June 11) will be day one of the two-day racing for AMA 426. This is our largest class with 70 entries. The speed for this class is around 155 mph. This class has all of the early restrictions that Glen Spickler had written into the rules in the early 1970s, but it has morphed into fully composite models that compete with foam wing versions as well.
Staying true to the original intent, pilots are only allowed to run one motor. This motor is sold by Dub Jett, and this class is affectionately known as the Jett class. These motors are a far cry from the old K&B 4011s that were required at the start. Mike and Trey have decided to run a qualifying finals format for this event where we will fly eight rounds. At that point, the top 28 pilots will be re-matrixed into a final event to determine a National Champion.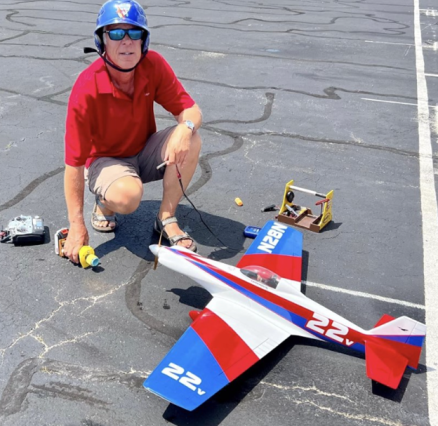 Wednesday (July 12) is the last day of 426 and the day used to run the finals event. There will be some exciting wingtip-to-wingtip racing in the finals.
Thursday (July 13) will be day one of AMA 422. This is the Q40 class and the fastest of all of the Pylon events run this week. Speeds are around 185 mph. This class replaced the old F1 event and has proven to be very popular. We have approximately 60 entries for this class. Unlike 426, we will run an eight-round event to determine a National Champion.
Friday (July 14) will be day two of 422 and the final day of Pylon.