For the Nats 100th Anniversary, our logo had to be representative of the history and the people who made our sport one of the longest-lived traditions in aviation. 
The trophy for this inaugural aeromodeling event in 1923 is a sculpture of Icarus from an old myth, strapping on his wings. This is significant to aeromodelers, calling out those who create and wish to soar ever higher. Taking inspiration from this trophy, the logo symbolizes Icarus's figure, and simplifies its image.
The ring around Icarus's figure sets the text, but also has open ends which are accented similarly to the end of his wing. The trophy was made in the mid 1920s, and carries many art-deco era accents, and so the font is of Art Deco style. The colors and the style were inspired by the 1923 International Air Races poster, one of the first aviation events.
All of these elements come together to become a strong representation of the people who are a part of this sport and a callback to the beginning of it all.
When using the Nats' branding, consider how you may use the historical context of the event to add supportive elements that push the overall brand further. An example of this would be reusing photography from aeromodeling events as a background for the Nats's brand placement.
PRIMARY LOGO/EMBLEM VERSION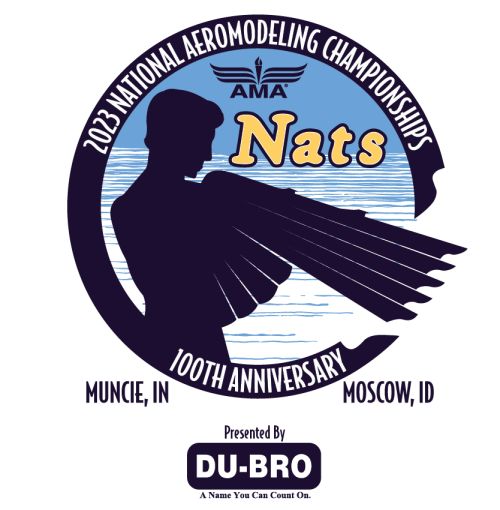 This logo should be used as an official stamp on stationary and other informational pieces, as well as represent the brand on promotional materials, official scorecards, record keeping material, and other officious spaces.
 
SECONDARY LOGO /HORIZONTAL VERSION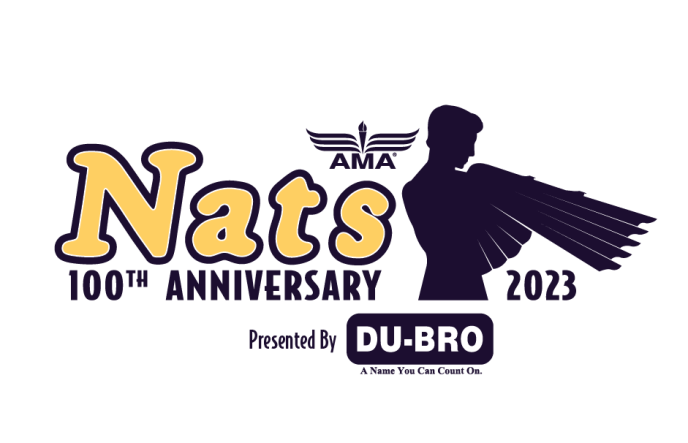 This logo should be used when neither the Primary nor Tertiary logo can be effectively placed. This version can read as small as 3", and can be easily placed inbetween elements and Infront of objects.
 
TERTIARY LOGO/ EXTENDED VERSION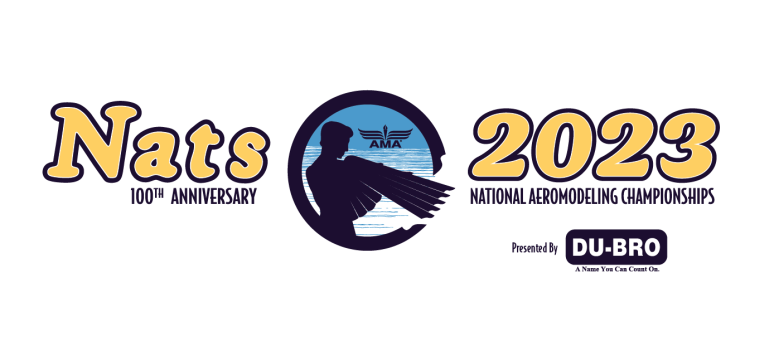 The Tertiary version of this logo is meant for extreme landscape orientation on objects, physical or digital banners, bumper stickers, boxes, swag placement, and other clear use cases for it. Prefered large-scale version.