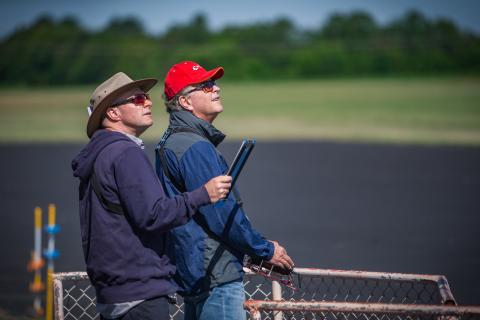 By Amanda Darling
On day 1, we could not have asked for better weather—sunshine, no clouds, and a light breeze.
The day started with 18 pilots, a breakfast bar, and a pilots' meeting. The first pilot of Nats 2022 took off at 8:32 a.m. The double flightlines allowed us to fly two Known rounds, an Unknown, and two Knowns.
Lunch was provided by Eagle Aviation from Chick-fil-A. There was plenty of competition and laughter throughout the day. We ended the day with four Freestyle pilots.
Hamburgers and hotdogs were served in the camping area where Unknowns for Day 2 were handed out. We look forward to a fantastic week here in Muncie, Indiana.