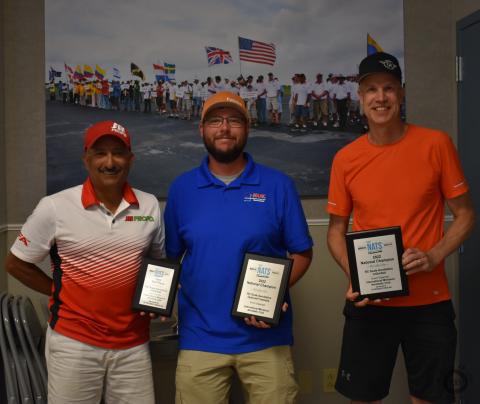 By Amanda Darling
What a week! The weather was amazing. Friday, July 1, brought sunshine and wind for the final day of the 2022 RC Scale Aerobatics Nats.
We were able to get two Knowns and two Unknowns in. There were some storms brewing to the north, but they stayed away for us to fly ... and fly we did. The day was filled with pilots flying their best.
Freestyle was the last event of the day and man was it a show!!! The heat was tolerable toward midday. As everyone started to pack up, I realized 5 days had gone by so fast. The flying, laughs, fellowship, and entertainment had come to an end. I made new friends and family and am ready to see them again at a flying field soon.
I would like to thank my team: Phil Vance, Charles Wood, Rhonda Vance, Sam Mckinney, Toby Silhavey, and Rodney Darling. This contest was so successful because of all of them. Thank you to our generous sponsors that made this year's Nats great!
We ended the day congratulating all pilots at the awards ceremony.