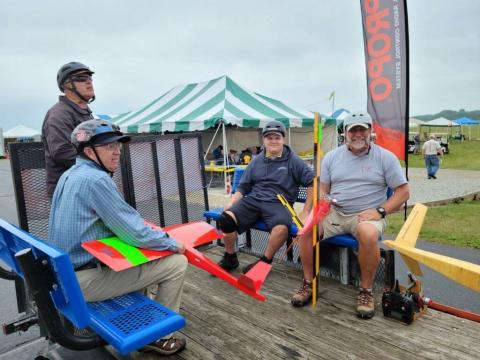 By Dan Kane
Pylon Racing is winding down … We have begun our final and fastest event, Q-40. These models finish the 2.5-mile course in roughly 1:02.
For me personally, it has been a marathon. I arrived on-site on July 1 to prepare for the World Championships and 20 days later, I am still here. As much fun as that is, I am looking forward to heading home. Here are some snapshots from Thursday, July 21.
An early morning heat shows how tight the flying is.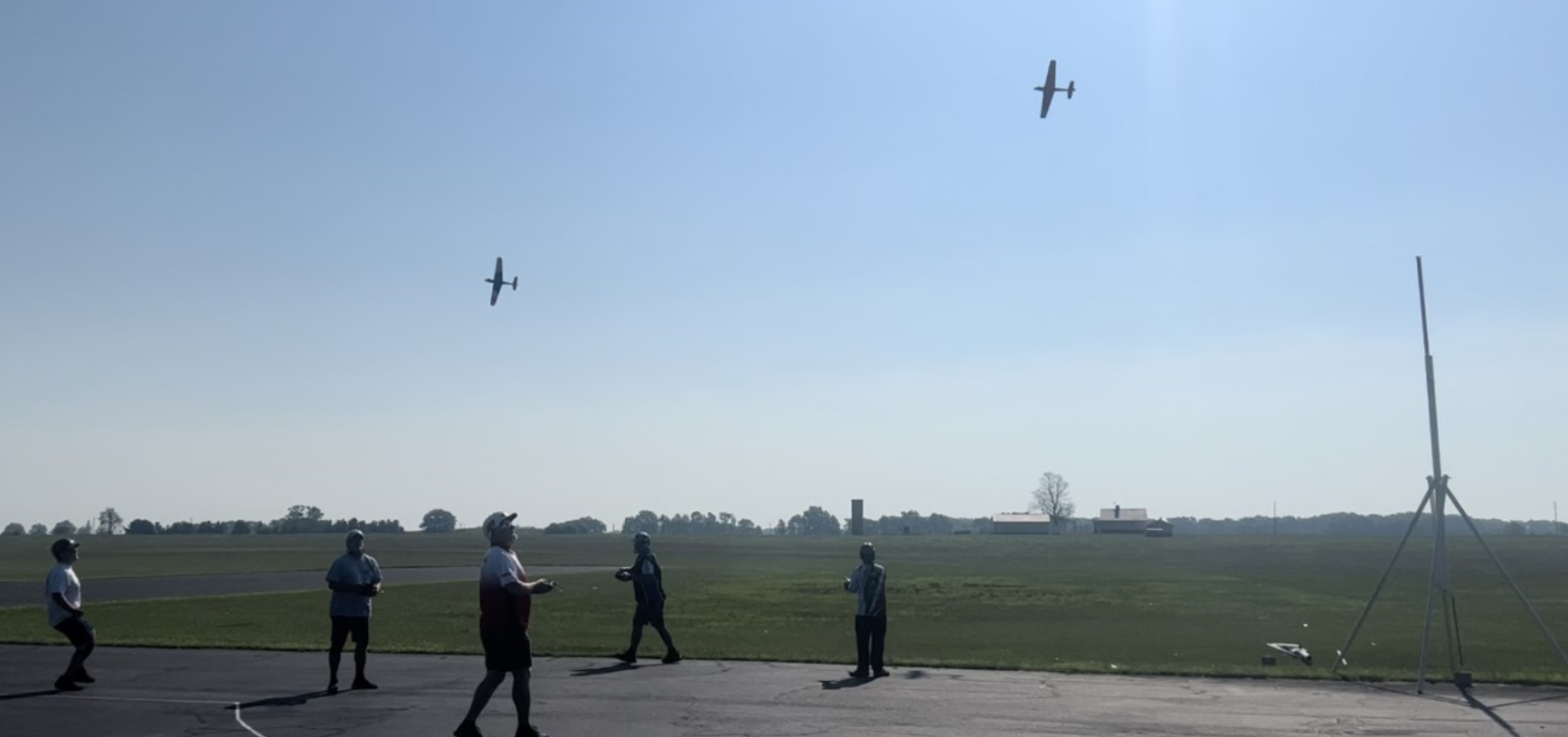 Recent NMPRA Hall of Fame inductee Tom Scott (Ohio) starts his model while his caller Tim Lampe (South Carolina) hangs on.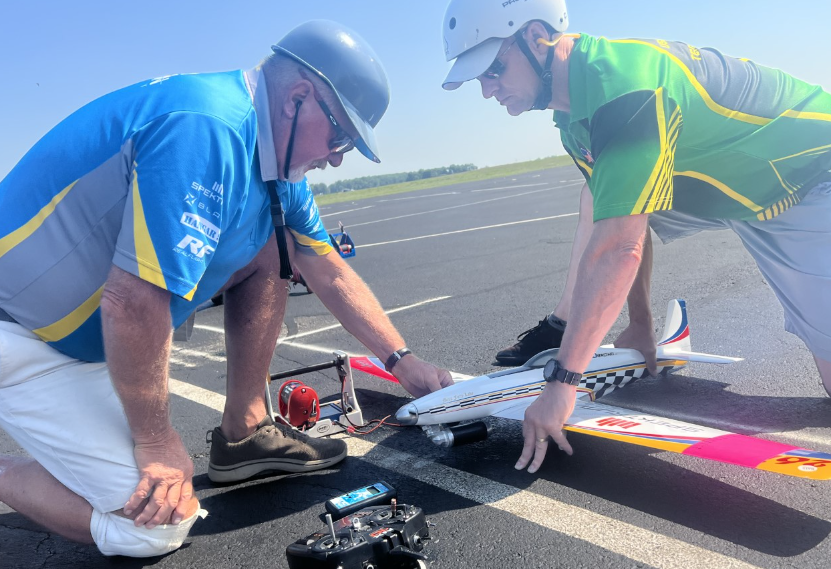 Duane Gall designed and built his own Q-40. This model is of the full-scale Formula 1 racer called Estrelitta. The elliptical wing design is his speed secret.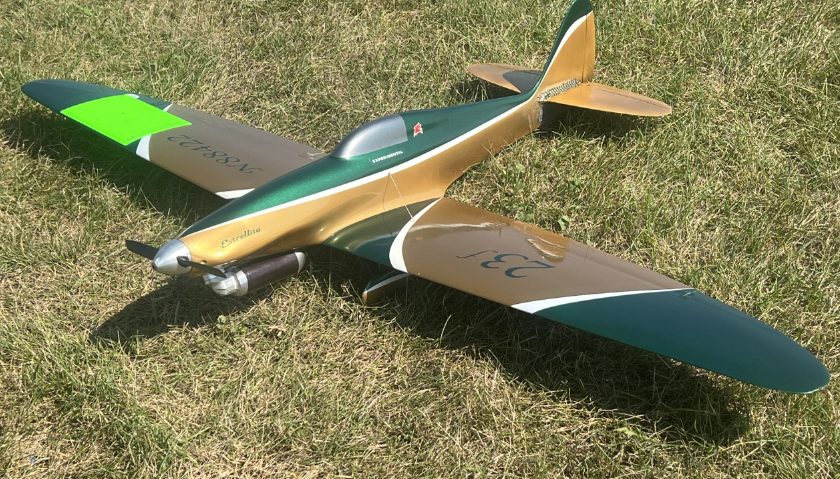 Another Elliptical wing design is the Shark (left) designed by Lee VonDerHey. This particular model belongs to Doug Killebrew. The Miss Foxy Lady (right) is sold through CMAD. Tom Scott runs CMAD and his model is shown here.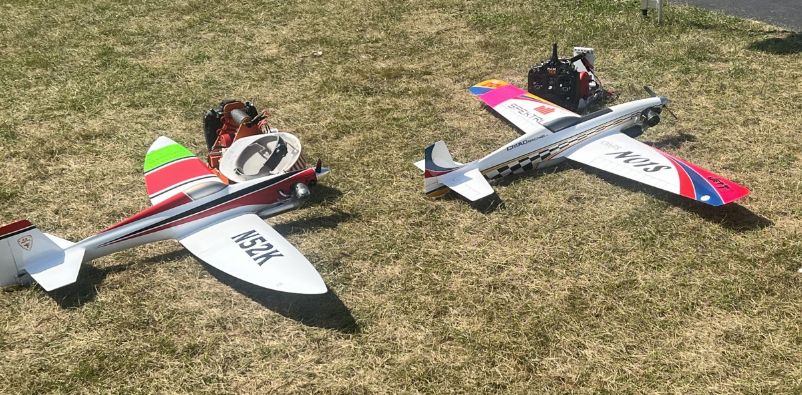 One of the cool factors with Q-40 is the many different designs. Here is the Dagolino from Christian Wolf. This model belongs to Jason Duda.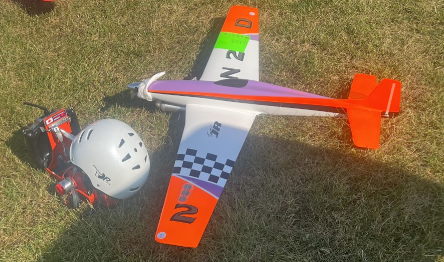 A couple of models lined up waiting for early morning test flights.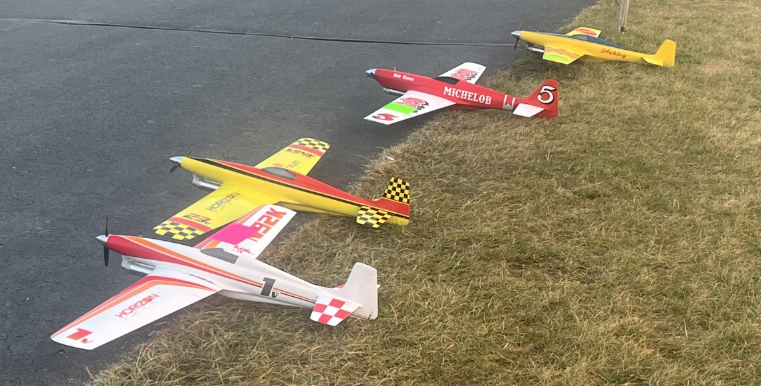 One of the best team names was proudly worn by Jordan Peace and Brian Osman, Team Skidmark.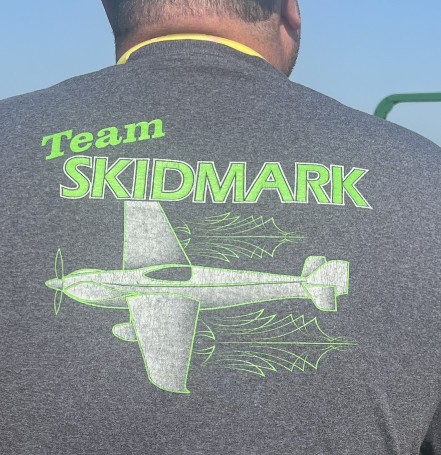 As mentioned at the beginning of the article, Friday, July 22, marks the final day of Pylon Racing. Until next time, Go Fast and Turn Left.
NatsNews content is the sole responsibility of the author.