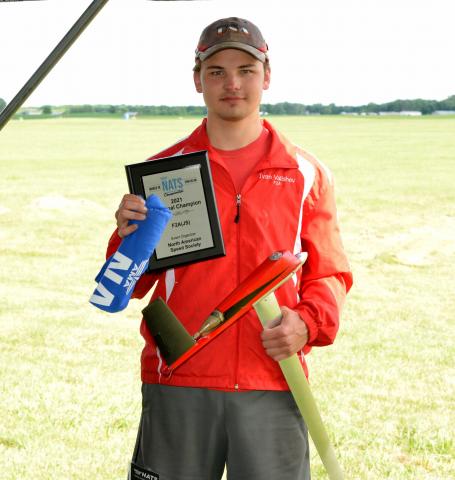 By Warren Gregory
The following photos are from the second day of the CL Speed Nats, Tuesday, June 23.
Ivan Valishev is the Junior National Champion for 2021. His speed was 301.7 kph.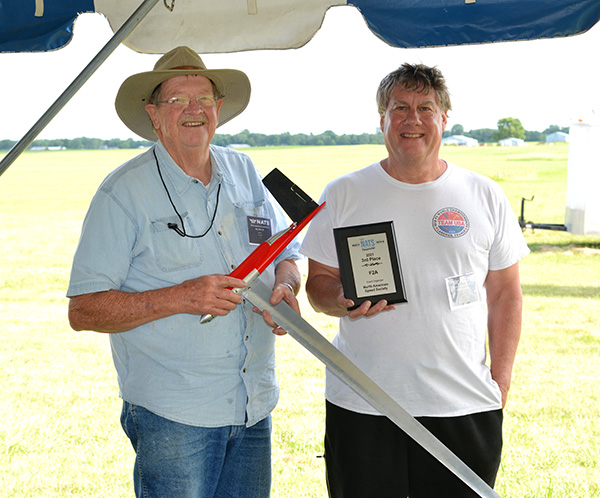 Third place in F2A was earned by Bill Lee at 284.9. Also pictured is his proxy pilot, Patrick Hempel.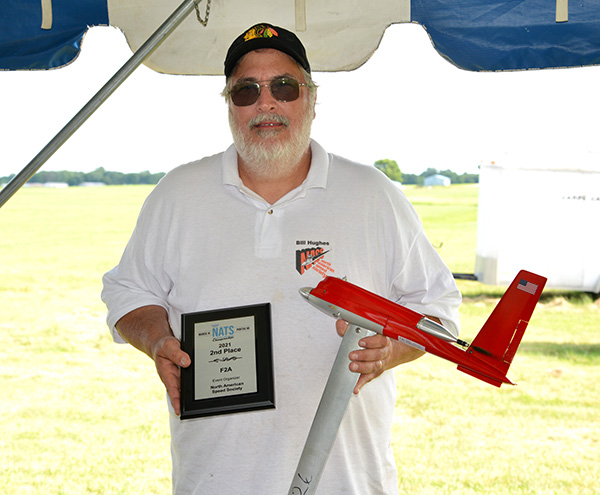 Bill Hughes placed second with a run of 294.4 kph.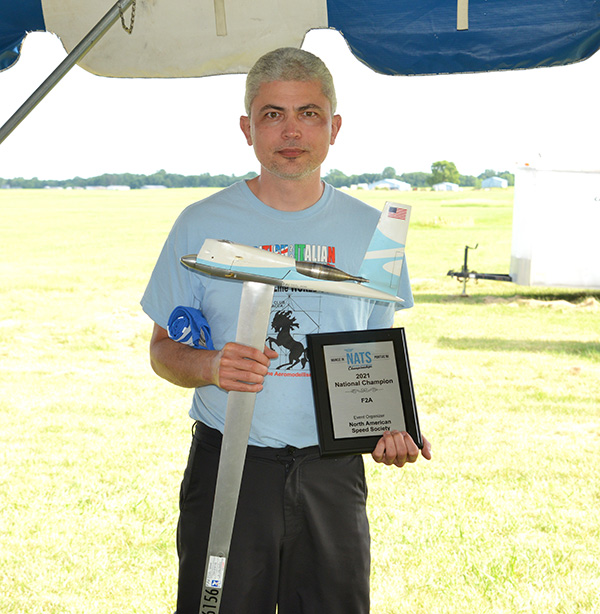 First place and National Champion was won by Alex Valishev. His speed was 303.47 kph.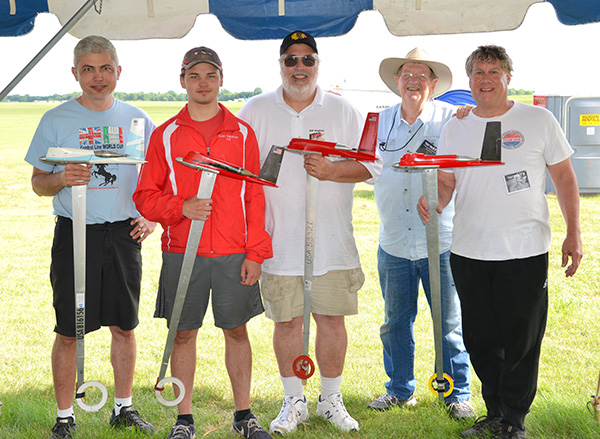 F2A Speed winners for 2021.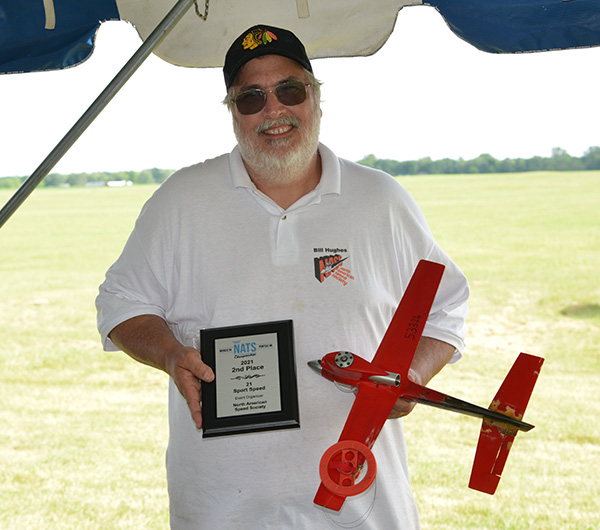 Bill won second place in 21SS turning 149.56 mph.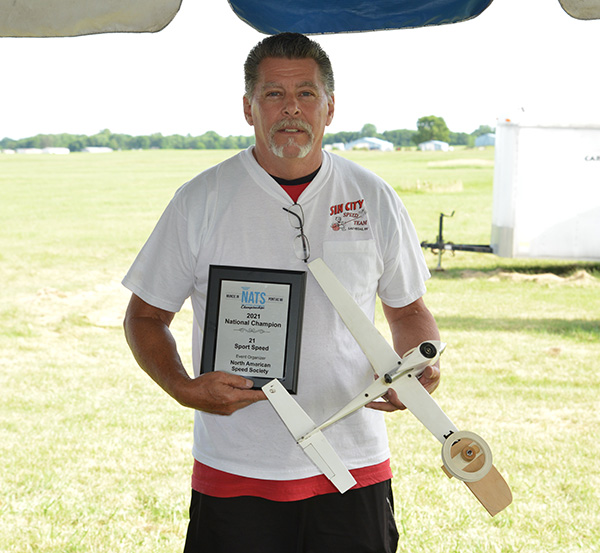 Chris Montagino won 21SS and is the National Champion for 2021.
Bill Hughes and Chris Montagino, 2nd and 1st place in 21SS, Glen VanSant was 3rd.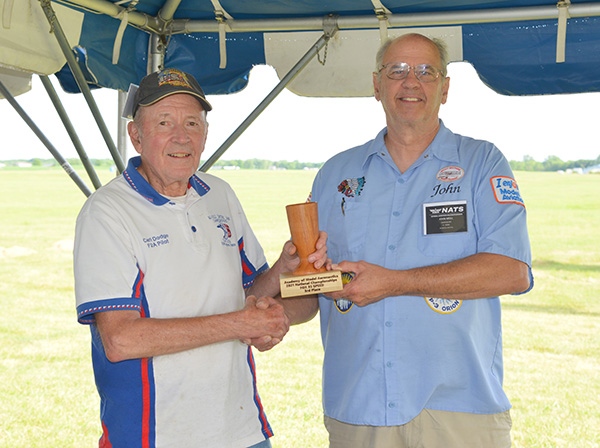 Carl Dodge receiving his wood cup from the creator of Fox 35, who also makes the trophies.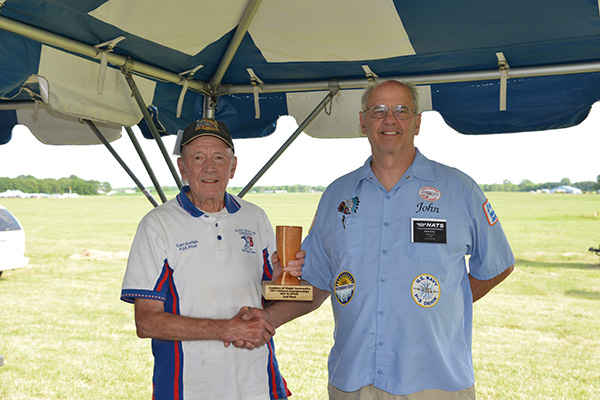 Carl accepts a second-place trophy in Fox 35 Speed.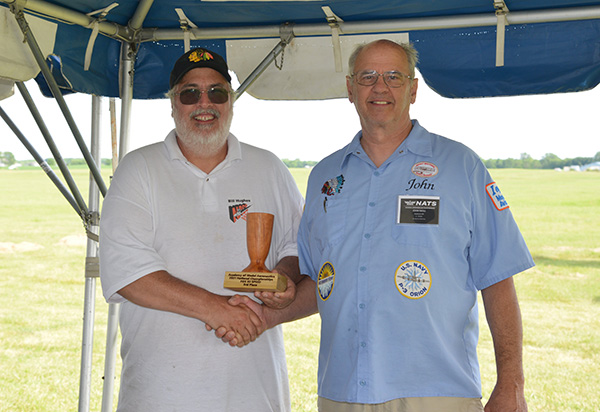 Bill Hughes receiving his 3rd place tropy in Fox 35 Speed from its creator, John Moll.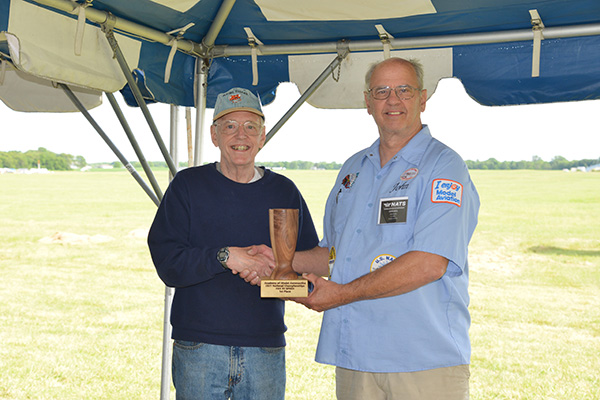 Henry Nelson receives his Fox 35 award, a beautiful wooden cup.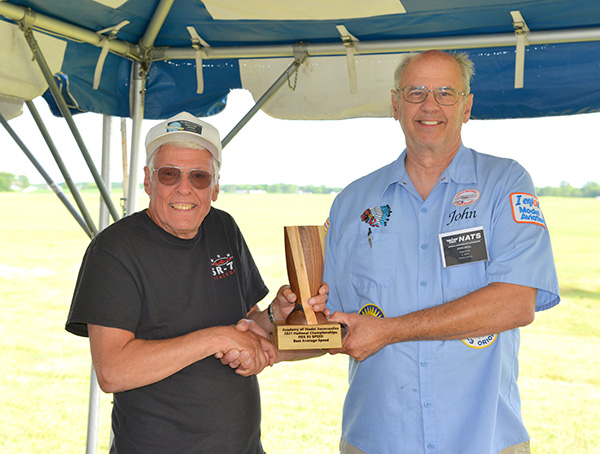 Dave Rigotti won the top prize, the " Average" speed of all the contestants of Fox 35 Speed.
Bill Hughes took first.