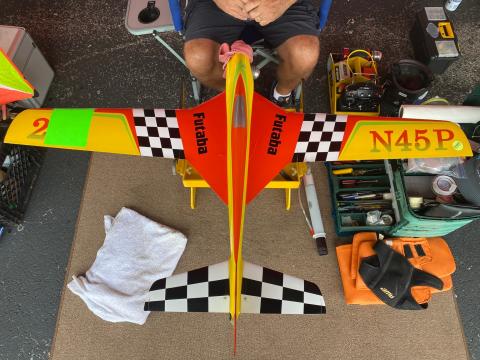 By Gary Freeman
Thursday we started 422. This is the fastest of all the classes flown at the Nats. The airplanes are capable of speeds up to 200 mph. A couple new designs are here this year, one being the Miss Foxy Lady from CMAD models. It is a very nice-looking plane and a top contender.
We got nine heats done and then the skies opened up for a few hours. We started again around 2:30 p.m. and finished after 7 p.m. Needless to say it, was a very long day.
The rest of the Kane family stopped by, including AMA scholarship recipient Nicole Kane.
Some very tight racing again. Lots of carnage too. Friday we finish up two more rounds and then the top 24 will go into the five-round finals.