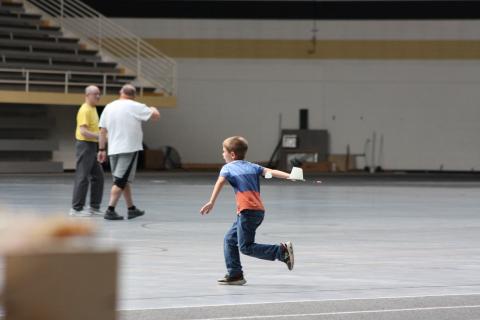 A number of fliers put up their Limited Pennyplanes first. Among them are the flying Finns (Josh and Hope, and sons Caleb and Paul) who made the long trek from Georgia. Josh put up an excellent 11:06 and is currently sitting in first place. Josh's preschooler, Paul, put up 8:06—a truly amazing time for such a young flier. Mike Fedor has a 9:33 and Logan Jones has 6:56. Josh also has the first flight logged for Ministick with 6:19.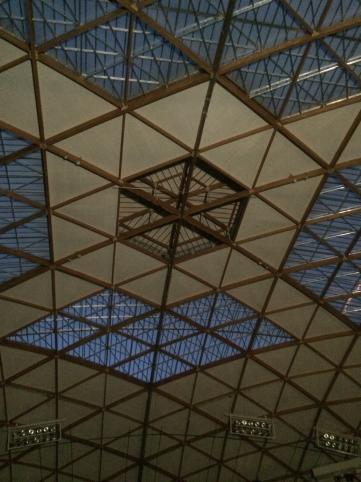 Glider fliers Tim Batiuk and Stan Buddenbohm have arrived from California. And Len Surtees has arrived—all the way from Australia. The trio of past Nats winners were busy testing on Tuesday for the first glider launch window, 2-5 p.m. on Wednesday. Stan and Tim are many-time Nats winners in both Indoor and Outdoor FF, while Len is back at the Indoor Nats for first time since his 1997 HLG win.
Rubber Scale wizards Jonathan Nunez and Rich Adams were also seen testing, as were lightweight duration specialists Karen Khanagov, Ross Clements and Guha Ekambaram.
Wednesday, May 25, is the first full day of official flying, 8 a.m. to 9 p.m.