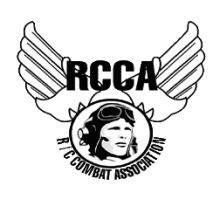 The objective of RC Combat is to recreate the excitement of World War II fighter combat in an enjoyable, safe competition that is interesting for the spectators and challenging for the contestants. RC Combat involves multiple airplanes, each carrying a crepe-paper streamer.  The objective is to cut the opponent's streamer while protecting your own.  RC Combat is an inexpensive sport with aircraft that are made from a variety of materials.  There are several classes of Combat flown in the US. As of this date, the official AMA events are Scale, Open, and Slow Survivable Combat (SSC), but quickly becoming popular is the provisional (unofficial) Class B event.  Witnessing RC Combat allows you to experience the excitement as between five and eight aircraft battle one another.  Of course, the biggest thrill is to be one of the pilots. It is five minutes of pure exhilaration in the air as you compete with at least four other pilots!
Nats News
By William Drumm (midair72@hotmail.com)
Mother Nature did not let up with the rain overnight.
Day 2 of RC Combat started off with puddles all around. This again led us to start out using the red flagging tape streamers for the remaining three rounds of SSC. We continued flying all up and even with all of the planes up in the air. The scores were kept a little on the low side. This helped keep the rankings close together and the importance of every cut that much more important.
By William Drumm (midair72@hotmail.com)
Just as everyone was ready to fly the first round of Combat for the 2019 Nats on Tuesday, the sky opened up for a brief morning shower. Everyone did his or her best to get his or her gear covered up to prevent water damage.
After that little setback, RC Combat started out with Slow Survivable Combat (SSC). SSC is the most popular class RC Combat has to offer. Only having a .15 engine and an rpm limit reduces the speed and the severity of the crashes that are bound to happen.
Pages